1.Do I have insurance for hurricane damage?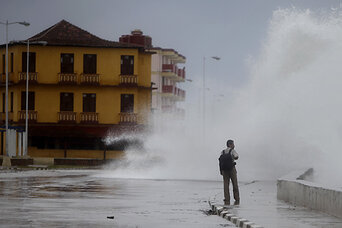 Hurricane insurance is a little tricky. Private homeowners insurance does not cover flood damage, but it should cover any damage caused by hurricane winds. Even so, many homeowner policies have special deductibles for hurricane damage that are separate from the general deductible for other damages. While the general deductible is likely set at a dollar amount, the deductible for hurricane damage is often set as a percent of the hurricane costs. It's usually around 3 percent, says Ernst Csiszar, a professor of finance at the University of South Carolina in Columbia, although it can run as high as 5 percent of the damage costs.
Any hurricane damage from water, not wind and rain, is covered by flood insurance, which must be purchased separately through the federally run National Flood Insurance Program.
What does flood insurance cover?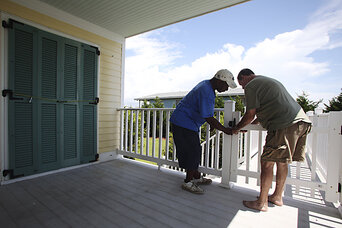 There are two kinds of flood insurance for consumers: one for buildings and one for personal property.
Building policies cover structural damage, to the exterior and foundation, as well as damage to certain, semi-permanent indoor items, such as paneling, heating and cooling systems, carpet, and built-in appliances. Building policies can cover up to $250,000.
Personal property insurance can cover up to $100,000 in damages, and typically applies to portable items. For instance, furniture, clothing, and electronics are considered "personal property," as are portable appliances, washers and dryers, and artwork.
A more detailed list from the National Flood Insurance Program can be found here.
How much does flood insurance cost?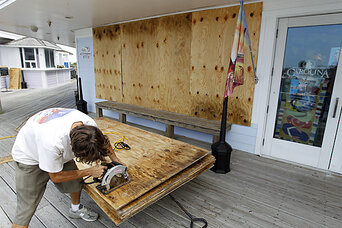 Rates vary, depending on whether you live in a "moderate-to-low" risk area or a "high-risk" area. Coastal areas are considered high risk, and premiums range from $580 a year, for up to $45,000 in both building and personal property damage, to $5,903 a year, for up to $350,000 for combined building and personal property damage. Policies can also be purchased individually, for either personal property or building damages. That way homeowners can opt out of one, or mix and match how much to insure property in each category.
A list of the costs of different premiums for National Flood Insurance Program policies can be found here.
If you wish to protect against damage for more than the maximum coverage that the federal programs offer, "You can go to companies like Lloyd's of London, [and] you can buy excess flood policy," says Mr. Csiszar. But he adds, those policies typically have a "much higher rate" than the federal program.
What isn't covered by flood insurance?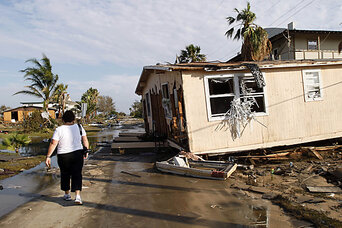 Flood insurance doesn't apply to all the losses you might incur from a hurricane, including some items of high value. So if a storm surge sweeps your stock certificates, money, or precious metals out to sea, they won't be covered. Also, insurance doesn't cover damage to your yard or structures in it, such as decks, fences, or swimming pools. A flood insurance policy won't cover living expenses either, if you have to pay for temporary housing.
Are there any resources for hurricane damage if I'm not insured?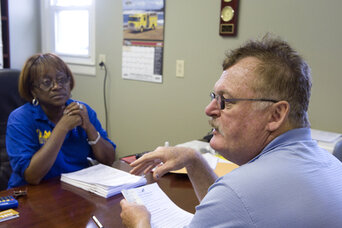 If the president declares a disaster, then you may qualify for help from the federal government. Most disaster assistance from the government comes in the form of federally subsidized loans from the Small Business Administration.
But, Csiszar says, it's better to buy an insurance plan. Yes you have to pay insurance premiums up front, but "you are getting a subsidized price, I've always thought it was worthwhile." And in the end, he says, you're not left with a hefty loan to repay.
"Occasionally you see grants [from the federal government to municipalities]," he adds, "but you don't see grants typically to homeowners."
How long does it take to get flood insurance?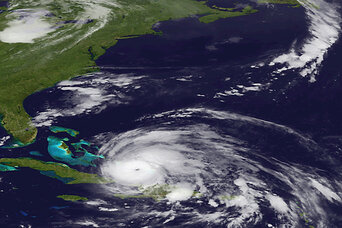 There's typically a 30-day waiting period before your insurance will go into effect. So, while it may be too late to take precautions for hurricane Irene, which was projected to make landfall near the Connecticut-Rhode Island border Sunday night, this year's hurricane season is only halfway over.