1.Ground turkey recall – August 2011 (ongoing)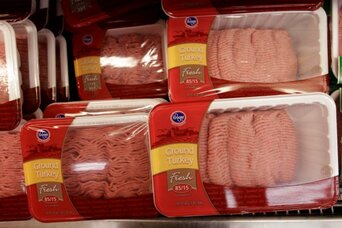 Cargill recalled roughly 36 million pounds of ground turkey products distributed nationwide, asking people who have purchased them to return the items to the stores where they were purchased. The turkey may be contaminated by a multidrug resistant strain of salmonella, according to the US Department of Agriculture (USDA), which caused a surge of cases since February. Federal and Cargill officials linked 79 cases of infection, including one fatality, to the company's turkey processing plant in Springdale, Ark., prompting Cargill to issue the turkey recall Aug. 3. For a list of the recalled products, click here.
Egg recall – August 2010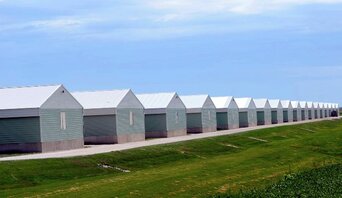 Two Iowa egg companies – Wright County Egg and Hillandale Farms – recalled some 500 million eggs after officials in California, Colorado, and Minnesota identified restaurants where patrons had recently fallen ill. Those cases were then linked to shell eggs and back to the two companies, according to the Food and Drug Administration (FDA). The recall involved distributors to the Lower 48 states, but there were no fatalities linked to the eggs. In October 2010, the FDA allowed Hillandale Farms to start shipping fresh eggs again. In December, Wright County Egg also got the green light to start shipping fresh eggs.
Romaine lettuce recall – May 2010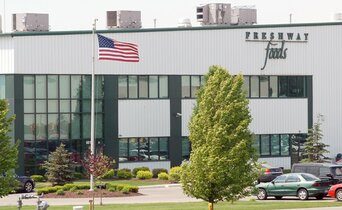 Freshway Foods' romaine lettuce was the source of a major recall involving 'grab and go' bagged salad as well as romaine lettuce offered with in-store salad bars and delis at supermarkets. These products were found in 23 states and Washington, D.C., and linked to the hospitalization of 12 people, including three with life-threatening symptoms, according to the FDA.


Spinach recall – September 2006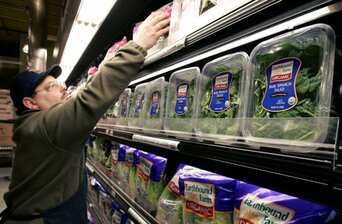 Customers were warned not to eat bagged or fresh spinach after the CDC reported cases of e.coli contamination in 19 states. In all, the outbreak was linked to five fatalities and more than $350 million in losses for the spinach industry. After an investigation, an FDA report said the cause remained unknown.


Peanut butter recall – January 2009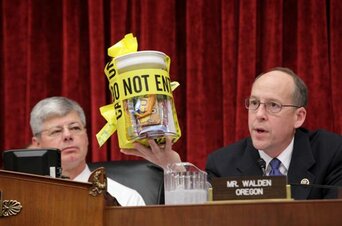 A Blakely, Ga., processing plant owned by Peanut Corp. of America, made peanut butter and paste that was contaminated with salmonella and sold to institutions and food manufacturers. The contamination was linked to eight fatalities and forced a massive recall, involving more than 200 companies and 2,100 products.


Beef recall – February 2008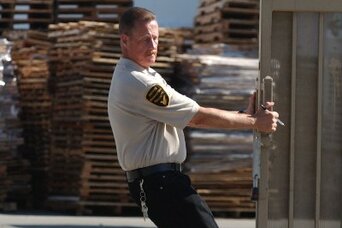 The largest beef recall in US history – more than 140 million pounds of red meat – was sparked by a covert Humane Society video showing employees at the Westland/Hallmark Meat Co.in Chino, Calif., dragging so-called "downer" cows onto a killing floor. Federal officials determined the cows had not been properly inspected. Although no illnesses were tied to the recall, it sparked changes in food-safety procedures, caused the company to close, and led to the criminal conviction of two employees.
– Geoff Johnson is a Monitor researcher. An earlier version of this story appeared here.