1.Check with the repair shop before purchasing the part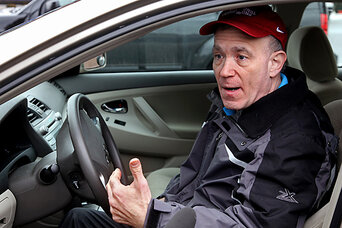 Most repair shops and dealerships make a profit on the parts they use in a repair. The good news for consumers is that more and more shops are willing to install parts purchased elsewhere. A recent phone AutoMD.com survey of more than 125,000 repair shops revealed that nearly half were willing to install parts brought in by customers.
But, be sure to check with your shop before purchasing your part. And keep in mind that most shops will only guarantee labor if they make a mistake, not if the part fails or is defective in some way. Ask what the policy is before you commit.

Concentrate on expensive parts that are easy to install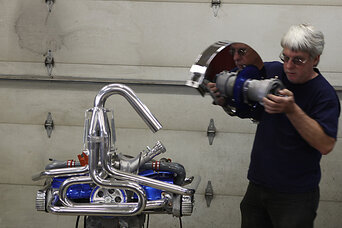 You will realize the greatest savings on expensive parts that require little time to install, such as a brake caliper or an alternator, which could take less than one hour to install. To find out how long a part will take to install, go online (to sites like AutoMD.com) where you can get a difficulty rating on your part installation and the average number of hours a mechanic should take to install the part. While you are there, check out the labor rates at your local shop, so you can fully calculate the job cost. Then compare prices at online parts sites to find the best price on your part. Also, when you check with your mechanic to see if he will install parts purchased elsewhere, ask him to provide an estimate of labor hours to install your part and if he will match the price of the part you plan to purchase.
If the repair requires an inexpensive part, like a thermostat, or the job is labor intensive and the risk of part failure outweighs the cost savings, let the shop supply the part.
Buy aftermarket parts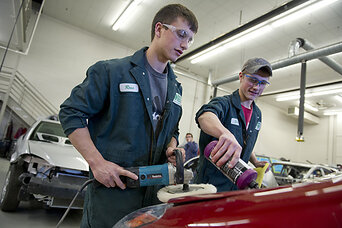 Instead of purchasing an OEM (Original Equipment Manufacturer) part, save money by buying a high quality aftermarket part. In many cases, aftermarket parts are made by the same manufacturer that made the parts for the automaker, and the quality can sometimes be higher than the OEM part. This is because aftermarket component manufacturers have the benefit of seeing how the OEM part has performed. Not only have they become very sophisticated in analyzing this and in making improvements in product life and/or performance characteristics – they usually sell at a much lower price than the OEM part. Extended warranties are generally readily available for these parts, an important criterion when taking the part to your mechanic to install. Avoid parts with no warranty, and make sure that you purchase a name brand part from a trusted source. Buying a low quality part could end up costing you double the labor cost if the part fails and has to be replaced.
Also avoid aftermarket parts that do not meet or exceed OEM requirements. There may be hundreds of aftermarket parts available for your needs, and they can vary drastically in quality.
Save by buying a remanufactured part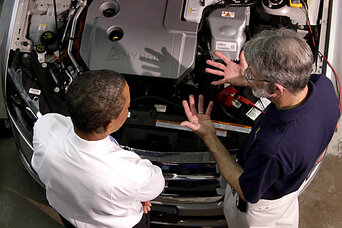 Consider buying remanufactured parts. These are parts that have been disassembled, cleaned, and adjusted to perform like new. Remanufacturers have come a long way and, in many cases, are using new components in their product. The quality can be very close to new and they are generally much less expensive than OEM or aftermarket parts, and they are almost always backed by a warranty.
If you can't afford a new part, it may make sense to buy a used (recycled) or reconditioned part. Sometimes, you have no choice because the car is too old or the manufacturer is no longer in business.
Avoid universal parts whenever possible. A universal part is a part that fits more than one type of vehicle, and may require some modification to fit a specific vehicle. While universal parts are usually less expensive, they can be more difficult to install than parts designed for a specific vehicle, potentially adding to the number of mechanic hours you will be paying for.
– Ray Cox is a senior ASE certified technician with AutoMD.com, an online automotive-repair service owned by US Auto Parts Network.