1.Claim your career as your own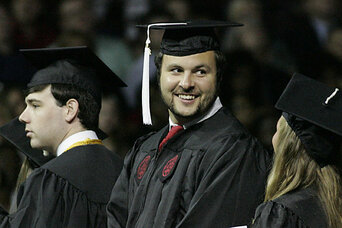 Here's a secret: Careers don't just happen, they are made. If you want to have the job and career that you want and need, it will take an enormous amount of work on your part. Many graduating seniors mistakenly believe that it is the responsibility of their career service officers to get them a job. Not true. Until you are ready to take charge of, and own, your career, you won't have one.
Owning your career takes discipline and true commitment. Sending 20 standard cover letters and résumés to Monster.com and hoping for a response isn't enough. To land the job you want, you need to make it your full-time job. Yes, this is hard – you have finals and papers to write, and friends to party with – but if you don't work hard, you won't get a job. Guaranteed.
Make a commitment to yourself and to your job search by claiming your career as your own. By pledging to do this, you will stop being a victim of the job market and will begin to take control over your future. This may sound hokey, but this symbolic act will help you accelerate your job search. Raise your hand and make the pledge.
Know who you are and what you have to offer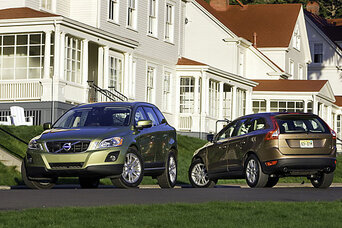 Take a moment and think about what kind of car you drive. Or if you don't drive a car, what you'd like to drive if you had one? What adjectives or characteristics do you associate with your car? Safe? Well-engineered? Versatile? Eco-friendly? Car companies spend gazillions of dollars crafting the brands of the cars they sell. Looking for safety? Buy a Volvo. Superior engineering? Audi. Versatile? How about a Ford minivan? Want to save the planet? You better drive a Toyota Prius.
When we decide to purchase a car, we consciously or subconsciously have certain attributes in mind that will make the car "feel like me." That is exactly why car companies pour money into brand development, brand marketing, and advertising.
You are no different. As you go out and try to "sell" yourself to future employers, it's essential that you know exactly who you are and what you want to be. By being clear about what you can offer to hiring managers, you will be able to get people to buy into the brand that is you.
Discovering your own brand is an essential component of differentiating yourself from other hungry job seekers. Think about what makes you different, what skills you have to offer, what you're passionate about, and what you can bring to an employer that will make them want to pick you. If you were a car, what would be your best selling points? If you don't know what they are, ask a counselor, a parent, or friend to help you uncover what makes you a great product for employers to buy.
Say goodbye to 'um,' 'ah,' and LOL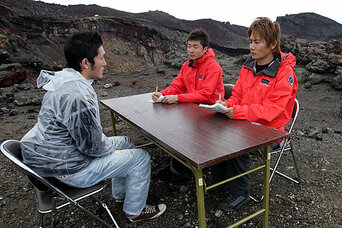 It doesn't matter how smart or qualified you are, if you can't write, speak, and act like a professional, no one will hire you to be a professional. If you've never learned to communicate in a serious and capable manner, it's going to be very difficult to get hiring managers to take you seriously as a candidate. Here are some critical tips for communicating like a pro:
Practice conducting conversations in an articulate and confident way.
Cut the words "um", "like", "you know", and "ah" out of your vocabulary.
Do your homework. Prepare and research a company, organization, or person before you speak or write to them.
In written correspondence, it is never okay to use text-isms (ENUF, LOL, GR8) or other 140-character shortcuts.
Double-check your written work. Typos and misplaced words reflect poorly on you.
Follow up from all communications with written notes that show your appreciation, summarize the conversation, and suggest a next course of action.
Be personable. People buy people. If they like you, they are more likely to want to help, and maybe even hire you.
Reverse engineer the job market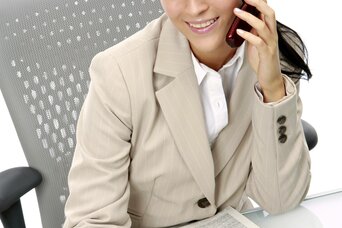 Most job searchers today spend hours sifting through job listings trying to cook up ways to fit themselves into an existing job opening. This rarely works and is akin to finding a needle in a haystack.
What if you were to turn this model on its head? Instead of looking for specific job openings at various companies, use job listing sites to reverse engineer the job market and find specific companies where you want to work.
The goal is to identify the types of places where you believe you'd be a good fit. Most people coming out of college think more about skills they possess rather than the "fields" or "industries" they want to work in. Use sites like Monster.com, CareerBuilder.com, and Idealist.org, which provide robust company profiles, as a place where you can research the kinds of organizations that appeal to you. Learn what products or services they provide.
Think about who you are, and seek out places that are doing the things you want to be doing. Do NOT look to see if there are any current job openings. That's not your objective right now. Your goal is to find out what companies you should be approaching as part of your job search – and the best companies for you are those where you feel like you'd be a great fit.
Find 'in' people – and build lasting relationships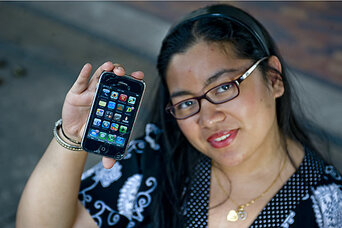 If you find a company you really like, look at its website – specifically its staff, management, and board pages to see who works there.
Why? Because getting a job today is based as much on who you know, as it is on what skills and experience you have. Luckily, in a technologically networked world, getting access to people is easier than ever. Whereas in the past, knowing "in" people was confined to the privileged few who had enough influence to make connections, in today's world, offline and online connections can be made by just about anyone, just about any time.
You need to embrace this reality to be successful at career development. With LinkedIn, Facebook, and other social networks, your circle of contacts is no longer limited to who you know; it's now expanded to who those people know as well.
Take a look at the team pages on a company's website. See if you can find someone in your networked-network that can make an introduction, or help you get an introduction. This is how you get "inside" an industry or a company and start building lasting relationships with people who are not only already doing the kind of work you want to be doing, but are recommending and hiring as well.
Knowing these people is the absolute best way to get a job.
Sometime you'll face a situation where you just don't have a way "in". In this case, gather your strength and make a cold call. Remember that to get what you want in life, you might need to step out of your comfort zone. Try new things and be a little daring.
Network by 5s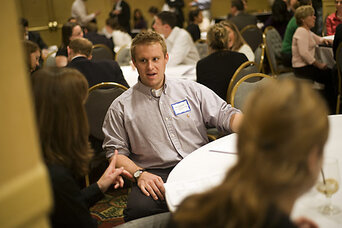 Once you meet an "in" person, it's time to start networking. Networking is a vitally important part of 21st century career success, and is something you should embrace, not something "fake" or "manipulative." "Networking by 5s" is a technique that will enable you to build a network of supporters in lightning speed.
Here's how it works:
Ask your "in" person to give you the names of five people who might be willing to share five minutes of their time to tell you about what they do for a living.
Set up these "information sessions" with the intention of getting to know this person, and that is all.
Whether in person or on the phone, become an interested listener, and learn everything you can about what this person does, and how they got to be doing their job.
Know that this meeting is not about you. Ignore your need for a job and focus on letting the person in front of you tell their story.
The funny thing is, that by being a good listener and letting people talk about themselves, they'll end up thinking that you're wonderful. By showing genuine interest in them without asking for anything in return, you are giving them the affirmation that all humans need.
Because of this, they will take an interest in you, and when they do tell them a little about yourself and what you're interested in doing. Share your résumé with them, and before the meeting concludes, ask them for the name of five of their colleagues who might be willing to talk to you for five minutes.
This technique, of meeting five people for five minutes at a time, is the absolutely best way to fast track your job search. With each successful meeting you have, with each new group of five names, you increase your career network exponentially by a factor of five. Within weeks, you can know tens of people who are doing the kind of work you want to be doing. When an opening for a job interview materializes, your new connections will be ready to recommend you!
Be the solution to your interviewer's problems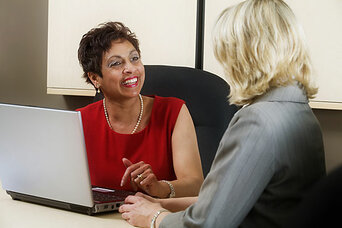 Interviewing is hard and scary. It always feels like there's too much on the line and you're nervous about getting the job that you can't focus in the moment. With the right kind of preparation, you can make your interview anxiety melt away. How? By becoming a great teller of stories.
Do you freeze up when someone asks you to talk about yourself? Or asks you to share a past work challenge? The reason answering these questions is hard is because you don't have a framework for our answers.
Aristotle gave us this framework when he first described the concept of storytelling in three acts. Good storytelling, he taught, has a beginning (the setup), a middle (the action) and an end (the resolution), and can be used to take listeners on a rewarding journey.
You can utilize this simple framework to become masterful at telling your own story, the story of your greatest challenge, and the best story of all – how you can be the solution to your interviewer's problems.
In today's work environment, hiring managers are overstretched and barely have time to hire the people needed to help them solve the challenges in front of them. Their immediate goal is to make the best, most appropriate hire and know that their problems are going to get solved.
– Susanne Goldstein, a business strategist and career coach, is author of a new book "Carry a Paintbrush: How to Be the Artistic Director of Your Own Career." Learn more at www.carryapaintbrush.com.