5.Joseph Contorinis (Sentenced to six years in prison)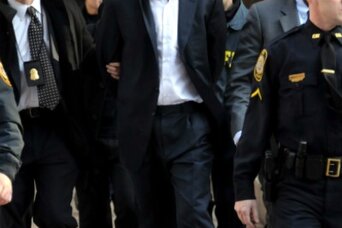 In 2010, Joseph Contorinis was convicted of insider trading that prosecutors say netted $7 million in profit. He was tipped off by UBS AG investment banker Nicos Stephanou about upcoming acquisitions and mergers.
Mr. Contorinis was sentenced to six years in prison under federal guidelines that give longer sentences for bigger profits. The prosecution argued that Contorinis should have received more prison time, because the insider tips had kept his fund from losing more than $6 million, which they said should have been added to his total profit.
Sam Waksal (Seven-year sentence, $4 million in fines and back taxes)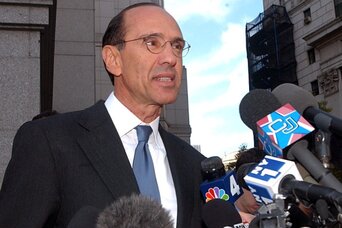 You might not recognize Samuel Waksal's name, but you've certainly heard of his friend Martha Stewart. In 2001, Mr. Waksal, the founder of ImClone Systems, got word that the Food and Drug Administration would reject his company's application for approval of a new drug. Waksal allegedly warned Ms. Stewart, who sold 4,000 shares of the stock before the FDA announcement sent it plummeting.
In 2003, Waksal was sentenced to seven years, three months in prison, and told to pay more than $4 million in fines and back taxes. He was also banned from heading any publicly-held company for the rest of his life. Stewart received five months in prison, though this wasn't for insider trading, but rather for lying about the suspicious stock sale.
Hafiz Muhammad Zubair Naseem (10-year sentence, $7.5 million fine)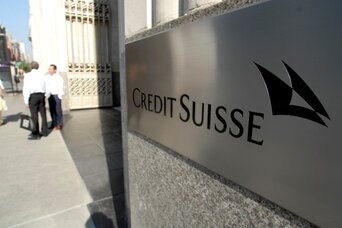 Pakistani national Hafiz Muhammad Zubair Naseem allegedly provided information concerning a $45 billion TXU buyout to his former boss, a Pakistani banker. Convicted in 2008, Mr. Naseem did not profit directly from his insider knowledge, but rather received wire transfers from Pakistan worth $200,000. Prosecutors say this was his payment for passing along tips. Naseem's crimes are thought to have started in April 2006, around the time he began a job at the New York office of Zurich-based Credit Suisse, as a member of its energy-banking team.
It is unclear how Naseem's former boss used the information.
Raj Rajaratnam (11-year sentence, $10 million fine)
Over a seven-year period, Raj Rajaratnam used a network of insiders to get advance information on what was going on in public companies to make money at the expense of other investors.
Using an extensive trove of wiretaps – reportedly, the most ever in a case of white-collar crime – prosecutors let jurors hear how Mr. Rajaratnam uncovered key information and was able to trade on it, once making $1 million with a single trade. He even bragged about it in calls to employees, prosecutors said.
After a seven-week trial and more than two weeks of deliberations, the jury found him guilty on all 14 counts – five counts of conspiracy and nine counts of security fraud. His 11-year sentence is the stiffest ever for insider trading. In addition to a $10 million fine, he was ordered to forfeit $53.8 million in illegal gains.
Ivan Boesky (three-year sentence, $100 million in fines)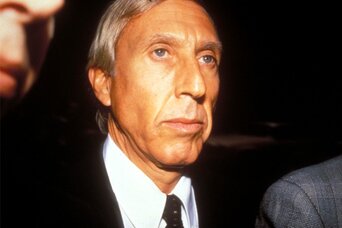 In many ways, Ivan Boesky was the archetypical inside trader, brazenly paying hundreds of thousands of dollars for tips. He once said in a speech, "I think greed is healthy," helping to inspire Hollywood's "greed is good" line from Gordon Gekko, Michael Douglas's cutthroat character in "Wall Street." At the height of his fortune, he was thought to have been worth more than $200 million, $80 million of which he admitted had directly resulted from insider trading.
Mr. Boesky lost most of that in a plea agreement with federal prosecutors in 1986. He paid five times in fines what Rajaratnam is accused of netting from insider trading. But prosecutors agreed to give Boesky a lighter sentence in exchange for working with them to catch other inside traders, most notably Michael Milken. Mr. Milken, the "junk bond king," was subsequently also charged with insider trading, but prosecutors dropped it in a plea deal on lesser charges.