5.Michael White, DirecTV – $32.6 million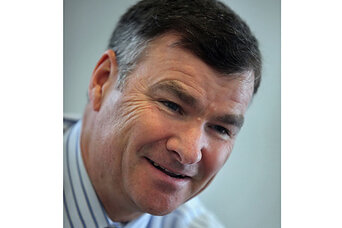 Michael White has been president of the El Segundo, Calif., based company just since Jan. 2010. The former CEO of the satellite-TV provider, Larry Hunter, made only $4.8 million in 2009. The company is expanding – in the first quarter this year, it added 184,000 net new US customers and 427,000 in Latin America. Mr. White has also served as the CEO of PepsiCo International and Frito-Lay's Europe/Africa/Middle East division, and he is a director of Whirlpool Corp.
Martin Franklin, Jarden – $45.2 million
At 46, Martin Franklin is the youngest CEO on the Top 5 list. He has been CEO of Jarden, a company that owns consumer brands like Sunbeam, Oster, and Mr. Coffee, since 2001. Jarden rose 27 spots on the Fortune 500 list from last year, and Mr. Franklin's compensation rose 19 spots on the list of top-paid CEOs (up from $18.6 million). Between 1992 and 2000, Mr. Franklin led the companies Benson Eyecare Corp., Lumen Technologies, Inc., and Bollé Inc.
Leslie Moonves, CBS – $53.9 million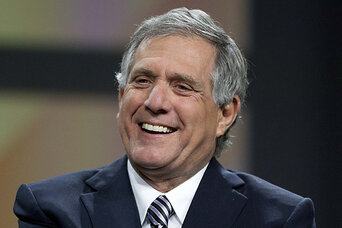 Leslie Moonves, the CEO of CBS Corp., made about $7 million less than he made in 2007, but his compensation still earns him the No. 3 spot on the list of the highest-paid CEOs. He has been president of CBS since 1995 and was co-president of Viacom before the two companies split in 2005. Moonves' compensation was cut by about two-thirds between 2007 and 2008, but it has been bounding upward since.
Lawrence Ellison, Oracle – $68.6 million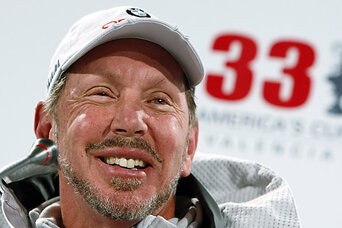 Though Lawrence Ellison's total compensation from Oracle stayed flat from 2009 to 2010, his net worth grew by $11.5 billion in the last year. With a net worth of $39.5 billion, Mr. Ellison is the only one of the Top 5 highest paid CEOs on the list who is also one of the Top 5 richest people in the world (he's No.5). Ellison is the co-founder of the software company, which is based in Redwood Shores, Calif., and employs 105,000 people worldwide.
Philippe Dauman, Viacom – $84.3 million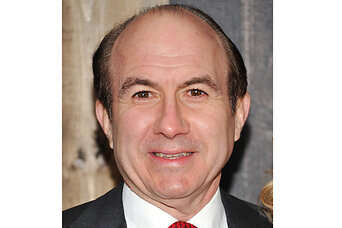 Just four years ago, Viacom's CEO Philippe Dauman was the No. 21 highest paid CEO, but now, he's No.1. His total compensation has more than tripled from $25.8 million in 2007 to $84.3 million in 2010. Viacom is an entertainment giant that owns names such as MTV, Nickelodeon, and Paramount Pictures. Mr. Dauman has been CEO of Viacom since 2006 and was the director of CBS prior to that. He is a graduate of Yale University and Columbia Law School.