1.The E-Myth: Why Most Small Businesses Don't Work and What To Do About It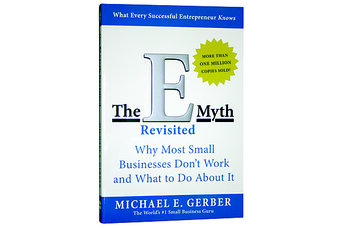 By Michael E. Gerber (HarperBusiness, 162 pp.)
Although some may argue that this 1988 classic has gotten a little long in the tooth, I still recommend it. In a relatively short book, Gerber gives a realistic job preview that all first-time entrepreneurs should read before they jump in the water. The original edition is a bit hard to find, but no worries. The revised edition – "The E-Myth Revisited" – is just as good.
Business Model Generation: A Handbook for Visionaries, Game Changers, and Challengers
By Alexander Osterwalder and Yves Pigneur (Wiley, 288 pp.)
Speaking of myths, one that needs to be permanently eradicated is the notion that a business plan is the ticket to a successful venture. It is not. Learning how to develop a sound business model is the ticket to a better chance for success. Osterwalder and Pigneur's book captures the process of developing a business model more clearly than any other book published. It has changed how many of us approach teaching entrepreneurship.
Getting to Plan B: Breaking Through to a Better Business Model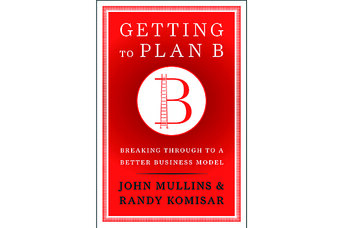 By John Mullins and Randy Komisar (Harvard Business Press, 272 pp.)
Part of the process of developing the business model is engaging the market and using customers to help you get your business model right. We rarely get it right ourselves. This book is the perfect companion to "Business Model Generation." It helps show how to create a dynamic business model that adapts to the market.
Guerrilla Marketing: Easy and Inexpensive Strategies for Making Big Profits from Your Small Business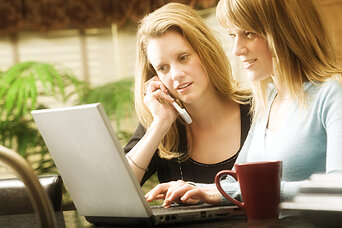 By Jay Conrad Levinson (Houghton Mifflin, 384 pp.)
One word that every student remembers from my classes is "bootstrapping," the art and science of starting a business when you have very limited start-up capital. This is the classic book that captures the essence of what it takes to start and grow a business when cash is tight.
Growing Pains: Transitioning from an Entrepreneurship to a Professionally Managed Firm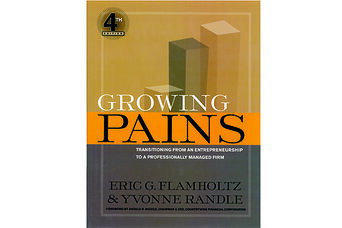 By Eric Flamholtz and Yvonne Randle (Jossey-Bass, 496 pp.)
A wise old entrepreneur once told me: "The leading cause of failure for entrepreneurial businesses is success." If not managed properly, high-growth ventures often fail due to the inability of the entrepreneurs to successfully transition their businesses through the various stages of growth. Now in its fourth edition, this book still offers entrepreneurs the best insights into what it takes to successfully navigate through the white water that constantly faces the owner of a high-growth venture.
• Jeff Cornwall directs the Center for Entrepreneurship at Belmont University in Nashville, Tenn.