1.How much money do you make?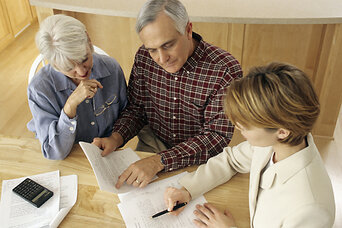 Tax software is an especially interactive way to dispense tax advice. Several years ago, the IRS enlisted a few tax-software companies, including TurboTax and CompleteTax, to offer free filing of federal returns for people with adjusted gross income below a certain amount. This year, the cutoff is $58,000, which would allow about 70 percent of all taxpayers to file for free. Taxpayers in that category can choose to file using one of 17 companies listed on the IRS's website. In most cases, however, taxpayers cannot use the software to file state tax returns for free.
How good is your math?
The IRS won't come out and encourage people to use tax software, but a spokesman says that the error rate on electronically filed returns is far lower than paper returns. Maybe your math is shaky or your handwriting is illegible. In either case, filing electronically can smooth over some problems, whether you use software or just fill out and electronic form.
"Tax software tends to catch a lot of errors," Dean Patterson, the spokesman, says.
"The IRS really does not take a position on products in the private sector," Mr. Patterson says, but, "We urge [taxpayers] to file an accurate return."
How complicated are your taxes?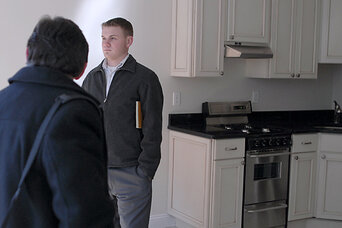 If you've got a long list of stocks, bonds, write-offs, or rental properties, you may decide to pay for a little handholding. Tax professionals know the drill, and most tax software will take you through every possible consideration, step by step.
"If they've got anything more complicated than just one income statement then they should seek professional help," says David Robbins, a partner at Nieminski Robbins & Associates, a certified public accounting firm in Chicago.
How much time do you have?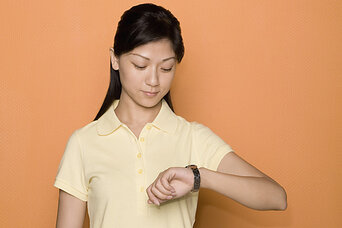 In all, taxpayers spend 6.1 billion hours preparing taxes in a year, says the Taxpayer Advocate Service, a branch of the IRS. Using software can be faster than sitting down with a 1040 and a calculator, but it may still take a few hours.
Mr. Robbins, the accountant, says for the amount of time and money spent on software, it might be a better choice to pay for human help.
"You can come in here with all your documents, and within half an hour, you can be in and out and be done, and know that things are done right," he says.
How much are you willing to pay for help?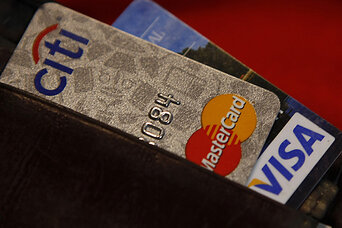 Tax software packages usually come at different price levels for different services, ranging from about $10 to $150, depending on how complex your taxes are. Though the IRS has an income cut-off of $58,000 for its free file program, there are some software companies, like TaxAct and eSmartTax, that offer free filing to people who make more than $58,0000, as long as they only need the basic software package.
The IRS estimates that an individual taxpayer with a median income spent $258 preparing taxes in 2007. Those costs could include money spent on software or hiring a tax preparer.
Of course, filing with an electronic or paper form is always free. But according to data from the Taxpayer Advocate Service and the Bureau of Labor Statistics, filing individual and corporate taxes cost the equivalent of $163 billion in time in 2008. So the question is, how do you value your time?