10.Porsche 911 – $110k – last recalled April 2000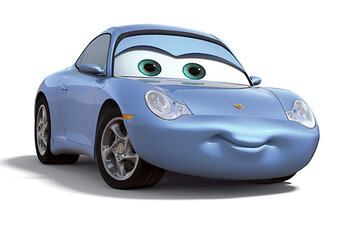 The last time the Porsche 911 had to be recalled, the problem was a misprogrammed gas gauge that might give an inaccurate readout. Luxury cars rarely experience the serious engineering mistakes that could lead to major accidents, but any potentially dangerous flaw can be grounds for a recall.
Audi R8 – $138k – never recalled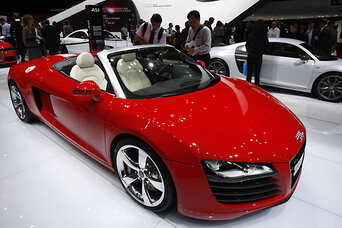 The Audi R8 has only been around for three years, but in that time, Audi has never had to recall it. The cars are handcrafted in a small-lot factory, producing no more than 15 cars per day, and so far, there have been no recall-worthy problems with the double wishbone forged aluminum chassis, the magnetorheological alternative to shock absorbers, the acoustic parking system, or anything else. The sporty R8 and R8 Spyder have appeared in dozens of music videos, TV shows, and movies, including "Iron Man" and "Iron Man 2," "Transformers: Revenge of the Fallen," and "Dexter."
Maserati GranTurismo – $140k – recalled March 2009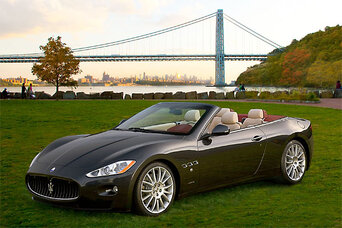 Maserati recalled 824 GranTurismos on March 20, 2009. What critical failure of Maserati's luxury design necessitated this dramatic step? Faulty seat-belt buzzers. When it unveiled the convertible model of the GranTurismo on New York's Park Avenue, the company said it "enriches all five senses in a shared open-air experience for four, without sacrificing comfort or performance."
Mercedes-Benz S-Class – $147k – recalled March 2009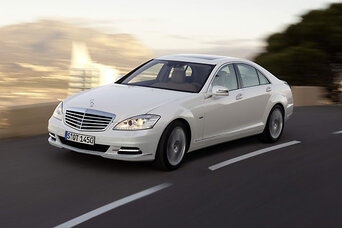 The most recent recall for the S-Class came March 6, 2009, when Mercedes Benz recalled 54 sedans because the front and rear passenger side door locks were switched during production, which resulted in a passenger door that couldn't be opened from the inside and a rear door that couldn't be locked from the inside.
Mercedes-Benz CL-class – $160k – recalled March 2008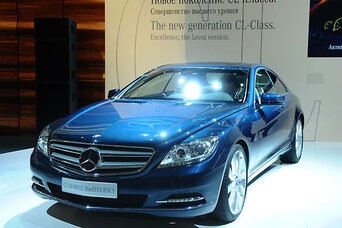 On March 17, 2008, Mercedes-Benz announced a recall of 3,283 S-class and CL-class sedans due to a minor malfunction with the central console lighting. The CL stands for Comfort Leicht, which translates to Comfort Light. The CL-class had a cameo in "American Pie 2," as the car driven by Stifler's mom.
Rolls-Royce Ghost – $247k – never recalled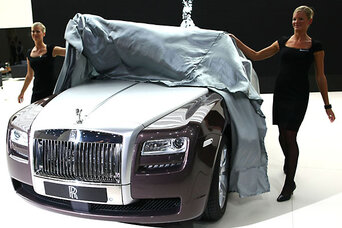 In its 80-plus year history, the Rolls-Royce Ghost has never been recalled. Much of the engine technology comes from BMW's 7 series, so has been tried and tested. Says Road Test Reports, "When it comes to build quality, there probably isn't another carmaker that can boast a reputation like Rolls-Royce's. It's a reputation that's entirely justified, as the car has the kind of solidity we have come to expect in a Roller and a fit and finish that are extraordinarily good." Safety features include cameras to give a fish-eye view at blind corners, an infrared night-vision camera that can peer 1,000 feet ahead, a lane-drift warning system, and a computer that communicates between the brakes and steering to handle curves safely and swiftly.
Lambourghini Murcielago – $265k – recalled May 2010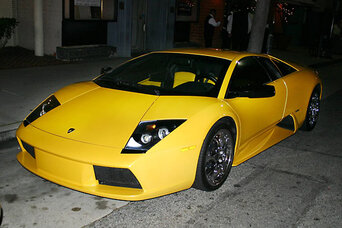 On May 14, Lambourghini recalled 428 Murcielagos because of a risk that poor welds might cause the fuel pump to detach, resulting in a fuel leak. The super-low-slung sports car has been featured in dozens of music videos, as well as "Transporter 2," "Batman Begins," and "Rocky Balboa."
Maybach 57 - $388k - never recalled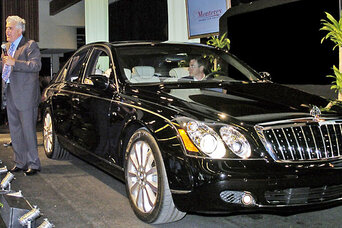 The Maybach 57 has never been recalled since its first model year, in 2004. The 57 comes with a 5.5 L twin-turbo V-8 engine capable of 543 horsepower. A sporty "S" model offers a 6-liter V-12 and more than 600 horsepower.
Rolls-Royce Phantom – $420k – recalled September 2010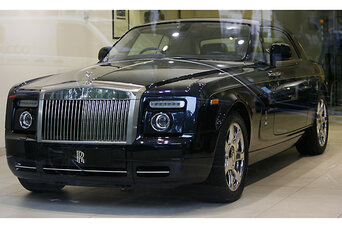 On Sept. 30, BMW recalled 2,552 Rolls-Royce Phantoms because of a risk that they might develop a leak in the power-braking system, which could cause vacuum loss and consequent reduction of power braking. The last Phantom recall before September was in 2006, when 32 vehicles were recalled because of a problem with the shock absorbers.
Maybach 62 – $440k – never recalled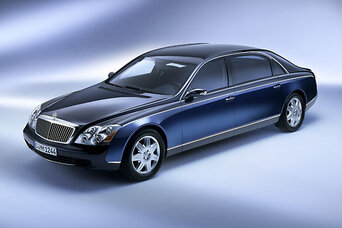 Like the Audi R8, Rolls-Royce Ghost, and its little brother the Maybach 57, DaimlerChrysler's supremely luxurious Maybach 62 has never been recalled. The Maybach 62 is the ultra-long-wheelbase sibling of the Maybach 57; at 242.5 inches long, the 62 is easily the longest passenger sedan on the market. Given the almost-half a million dollar pricetag, if the Maybach 62s ever do get recalled, you should expect the mechanic to come to you, not the other way around.