4.Sell unused gift cards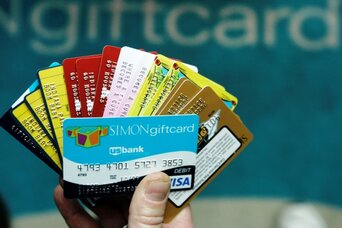 That's right. You can sell gift cards you don't want. Several middlemen have popped up to handle the transaction, including CardPool.com, GiftCardRescue.com, and PlasticJungle.com. Users can also buy gift cards at these websites for a discount. "Unused gift cards have real value and shopping power that a consumer can leverage," says Bruce Bower, CEO of PlasticJungle.com. For example: Plastic Jungle will buy a $100 Macy's card for around $80, although prices will vary based on the day.
Don't delay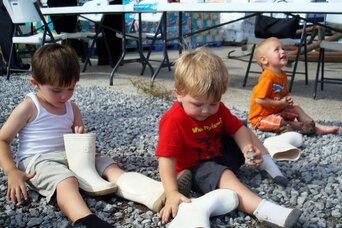 Retailers make money off of gift cards by charging fees for inactivity or using a card late. Since August, the federal Credit CARD Act has prohibited retailers from charging for inactivity before one year or offering cards that expire in less than five years. Nevertheless, "the government is allowing issuers to sell cards this holiday season that list expiration dates and other terms that don't comply with the new rules," says Tony Giorgianni, an editor at ConsumerReports.org, the consumer watchdog based in Yonkers, N.Y.
The loophole is that those buying gift cards are notified of the card's restrictions, but those receiving the card are usually unaware. Mr. Giorgianni believes the problem will be taken care of next year.
Buy 'em at a discount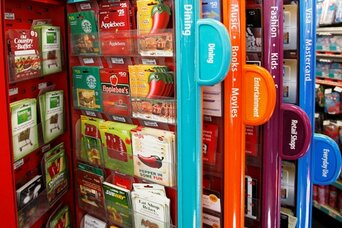 The average household accumulates an estimated $400 in unused gift cards over time, according to Mr. Bower of Plastic Jungle. "Gift cards will be the most popular gift this holiday season," says Anson Tsai, CEO of CardPool.com. But why buy new when you can buy used? Sites like eBay and Craigslist offer used gift cards at a discount. To guarantee the value of the card you're buying, try a website like Plastic Jungle or Card Pool. Discounts on the cards you buy from such websites can range from a few percent to up to 30 percent.
Don't buy 'em at all
Gift cards may not be the best choice, even when its aimed for that friend who's impossible to shop for. "Don't give gift cards," says Giorgianni of ConsumerReports.org. "Give actual gifts instead or cash or check. Gift cards are just like cash or check, except that they come with strings attached."
If you do buy one for a friend, make sure it's good at a store that they shop at often and that they will use it before it starts to lose value. "Gift cards may be pretty with pictures of kitties and whatnot, but those portraits on greenbacks – presidential and otherwise – are as pretty as anything we've seen on gift cards," he adds.