6.United States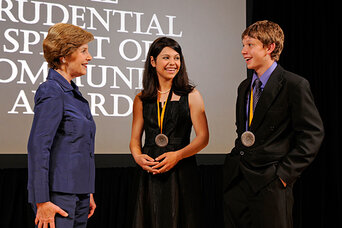 The US tied with Switzerland for fifth place.
In the US:
• 60 percent donate to organizations.
• 39 percent volunteer at organizations.
• 65 percent help a stranger.
Looking at the region more broadly, the poll ranks older North Americans as more likely to donate than young North Americans. Some 76 percent of North Americans over 50 volunteered in the past month, whereas only 34 percent of 15- to 24-year-olds volunteered.
"When it comes to philanthropy, Americans do a lot but they can always do more," said Janet Boyd, president of Charities Aid Foundation America (CAFAmerica), which released the Gallup poll. She said on a conference call with reporters that the US ranking could improve with companies engaging their workers and getting the younger population more involved.
US philanthropy declined by 4.8 percent this year due to the economic recession, added Susan Saxon-Harrold, CAFAmerica CEO. She also stated that 48 percent of Americans donated to religious organizations.
Switzerland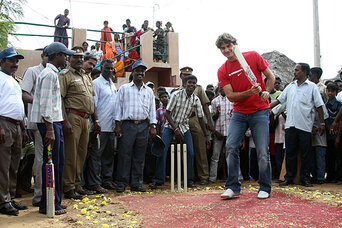 In Switzerland:
• 71 percent donate.
• 34 percent volunteer.
• 60 percent help a stranger.
Although Switzerland is tied with the US, Americans are 5 percent more likely to aid a stranger than the Swiss.
Ms. Saxon-Harrold said that Switzerland had more government initiatives to encourage philanthropy than many other nations.
Ireland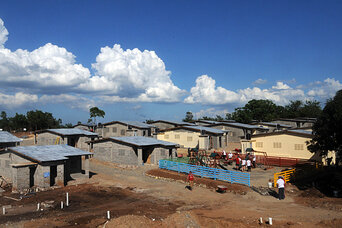 Ireland and Canada were tied for third place.
In Ireland:
• 72 percent donate.
• 35 percent volunteer.
• 60 percent help strangers.
Ireland is one of the many nations where women are more likely to help a stranger than men.
Canada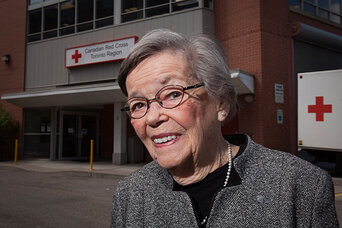 In Canada:
• 64 percent donate.
• 35 percent volunteer.
• 68 percent help a stranger.
Canada's World Giving Index (WGI) score – an average of these three percentages – was 56 percent, 1 percentage point higher than the US's 55 percent.
Canadians' higher rank than Americans is based largely on their giving more money to charities. Canada has more government-led charity campaigns than the US, says Saxon-Harrold.
Looking at the region more generally, North Americans are most likely to help a complete stranger, averaging at 67 percent. Aiding a stranger is defined as aiding someone in need, whom you don't know, in any dollar amount.
CAFAmerica's director of research Richard Harrison stressed that this poll does not measure the dollar value, but the scale and kind of charity that the global population is contributing.
New Zealand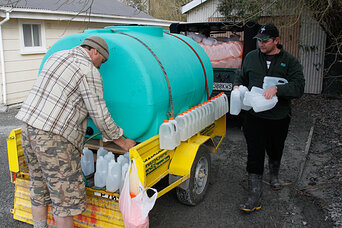 In New Zealand:
• 68 percent donate.
• 41 percent volunteer.
• 63 percent help a stranger.
New Zealand and Australia tied for first place with WGI scores of 57 percent.
The WGI report states that New Zealand and Australia have a history of emphasizing the importance of donating to those less fortunate. In both countries, philanthropy is strongly supported by the government.
Australia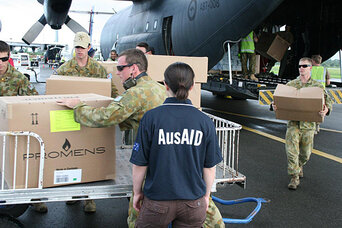 In Australia:
• 70 percent donate
• 38 percent volunteer.
• 64 percent help a stranger.
Overall, the Gallup poll noted three trends: that helping complete strangers is the leading way the world gives, the happiest countries donate more than the wealthiest, and older people donate more.
"The World Giving Index is the first time that the world has been able to have a view about how generous it is, and the first time we can see truly global patterns of charitable behavior," said Mr. Harrison.