6.Alaska (unemployment down 0.9 percent)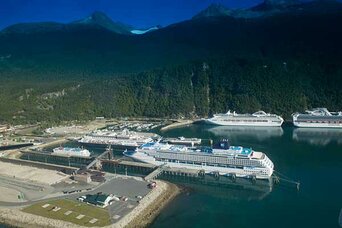 One of the most-improved states also happens to be America's northern-most. The jobless rate in Alaska has fallen from 8.6 percent at the end of 2009 to 7.7 percent in July, according to the new Labor Department data.
Alaska, of course, is home to Sarah Palin, the Republican politician and foe of big government. But economically, the state happens to be the largest recipient of federal aid under President Obama's American Recovery and Reinvestment Act of 2009. The act has poured an estimated $3,145 per capita into the state's arctic economy, according to estimates by Pro Publica, an investigative news website. That compares to a national average of $1,168 per capita.
That influx of money has played a role, boosting both direct government employment and private contracts from the government. Mining and logging employment has also risen substantially this year.
North Carolina (unemployment down 1.1 percent)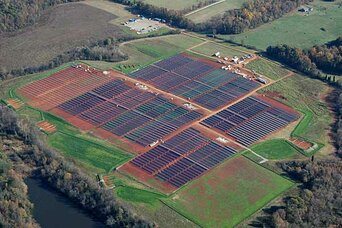 Unemployment in North Carolina has been above the national average (unlike Alaska's jobless rate), and was as high as 11.2 percent in February. But the latest dip in July brings the state's jobless rate to 9.8 percent, not far from parity with the overall national unemployment rate of 9.5 percent.
This state, and the rest of the top five, didn't get any amazing amount of government stimulus money from the Recovery Act. "We are seeing some renewed industrial activity" in the state and throughout the southern region, says Mark Vitner, an economist at Wells Fargo Securities in Charlotte, N.C.
He cites examples of factory expansion in aerospace, and some revival in the high-tech industry centered around the research triangle. But he cautions against reading too much optimism into the jobs picture for either North Carolina or for the US in general. In both cases, one key factor in declining unemployment has been people dropping out of the work force (often out of frustration) rather than finding new jobs.
New Hampshire (unemployment down 1.1 percent)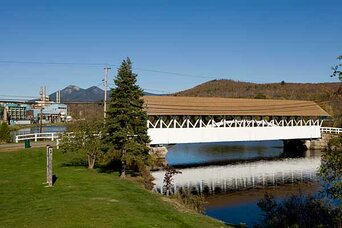 The Granite State is another example where an improved jobless rate stems partly from people exiting the labor force. But New Hampshire has benefited as New England has stayed on a more even economic keel than some other areas, notably the far West. (Rhode Island and Vermont have also seen substantial declines in unemployment this year.)
The recession has prompted New Hampshire to cut several thousand jobs in local government, but the state has made up for it through larger gains in manufacturing, construction, and other sectors. A low-tax reputation, compared to nearby Massachusetts, has helped the state add high-tech and other service-sector jobs in recent years. But the Labor Department data don't show a big post-recession pickup in information technology.
New Hampshire currently has a 5.8 percent unemployment rate.
Alabama (unemployment down 1.2 percent)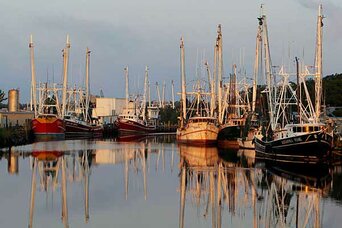 Like North Carolina, Alabama saw unemployment rise higher than the national average. Recent progress has brought the state's jobless rate down to 9.7 percent. Job gains have come across the board, from federal government to services like education and health care.
The South in general, including Alabama, has been gaining manufacturing jobs increasingly, in part because of a "right-to-work" tradition that puts the region in contrast with the Midwest and its labor-union traditions.
"There's been a clear shift from the Midwest towards the South," with automotive jobs being a lead example, says Mr. Vitner of Wells Fargo Securities. Although the Gulf oil spill has affected the state's coastal region, that's a relatively small part of Alabama's economy, he says.
Much of Alabama's improvement has occurred just in June and July. Since the Labor Department data often get revised for a month or two after the preliminary data come out, this is an example where it may be important to see to watch how those revised numbers turn out.
Michigan (unemployment down 1.4 percent)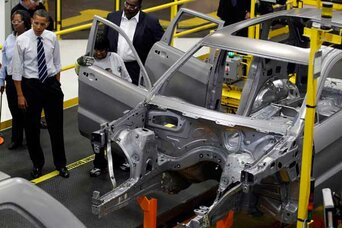 If automotive jobs are helping Alabama, they have really revved up in Michigan this year. Of course, that's because things had become extraordinarily bad in Detroit. Car and light-truck sales plunged by 40 percent during the depths of the recession, and the automakers laid off thousands of workers.
As the economy bottomed out last year, the industry began to revive due in part to pent-up demand. A decline in oil prices also helped the Detroit area recover some of its lost auto jobs. Michigan's unemployment rate has gone from 14.5 percent in December to 13.1 percent in July.
Although Michigan was hit so hard – the financial crisis caused Americans to shun big-ticket purchases – the state hasn't enjoyed any above-average help from the Recovery Act. But the federal government did provide direct aid to the auto industry, saving General Motors and Chrysler from possible liquidation and creating a "cash for clunkers" trade-in program to boost new-car sales.
Michigan has 31,000 more jobs than it did in December, gaining that many in manufacturing alone. But as the still-high jobless rate attests, the state and its Motor City has a tough road head.
South Carolina (unemployment down 1.6 percent)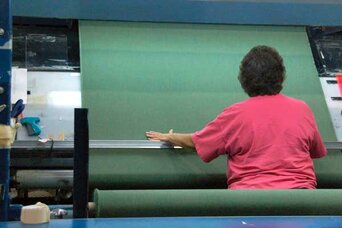 Drum roll, please: South Carolina has brought its jobless rate down more than any other state since the end of last year – from 12.4 percent to 10.8 percent. The Palmetto state has 17,000 more jobs now than it did then. The gains include jobs in professional and business services and in federal government. (But, like most of the other "most improved" states, South Carolina hasn't seen an unusually large share of Recovery Act money from Washington.)
Like Alabama and Michigan, South Carolina is a player in the auto industry and thus has benefited from the uptick in car sales nationwide.
The state didn't escape the challenges of the real estate bust. Places such as coastal resort areas were affected. But where South Carolina has made progress, some of the states hardest-hit by real estate troubles – Nevada, California, and Florida – didn't come close to making the "most improved" list.
"South Carolina has run a tighter fiscal ship for quite some time," compared to other states, Vitner adds. That may help explain why the state doesn't show a big recession-induced downsizing of state or local government jobs so far this year.