1.HARDCOVER FICTION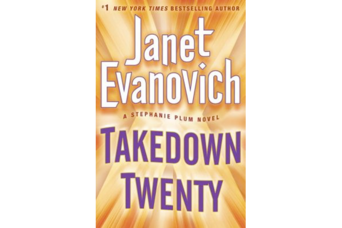 1. The Goldfinch, by Donna Tartt, Little Brown
2. The Valley of Amazement, by Amy Tan, Ecco
3. Sycamore Row, by John Grisham, Doubleday
4. Dog Songs, by Mary Oliver, Penguin Press
5. Aimless Love, by Billy Collins, Random House
6. The Luminaries, by Eleanor Catton, Little Brown
7. The First Phone Call From Heaven, by Mitch Albom, Harper
8. Takedown Twenty, by Janet Evanovich, Bantam
9. The Signature of All Things, by Elizabeth Gilbert, Viking
10. King and Maxwell, by David Baldacci, Grand Central
11. We Are Water, by Wally Lamb, Harper
12. S., by J.J. Abrams, Doug Dorst, Mulholland
13. The Circle, by Dave Eggers, Knopf
14. The Lowland, by Jhumpa Lahiri, Knopf
15. Doctor Sleep, by Stephen King, Scribner
On the Rise:
16. The Good Lord Bird, by James McBride, Riverhead
McBride's rousing novel is the story a young boy born a slave who joins John Brown's anti-slavery crusade and must pass as a girl to survive. Winner of the 2013 National Book Award for Fiction.
HARDCOVER NONFICTION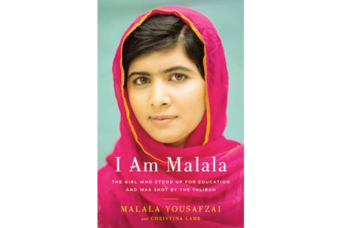 1. The Bully Pulpit, by Doris Kearns Goodwin, S&S
2. Things That Matter, by Charles Krauthammer, Crown Forum
3. David and Goliath, by Malcolm Gladwell, Little Brown
4. I Am Malala, by Malala Yousafzai, Little Brown
5. Stitches, by Anne Lamott, Riverhead
6. This Is the Story of a Happy Marriage, by Ann Patchett, Harper
7. One Summer: America, 1927, by Bill Bryson, Doubleday
8. My Promised Land: The Triumph and Tragedy of Israel, by Ari Shavit, Spiegel & Grau
9. Killing Jesus, by Bill O'Reilly, Martin Dugard, Holt
10. Everything I Need to Know I Learned From a Little Golden Book, by Diane Muldrow, Golden Books
11. The Death of Santini, by Pat Conroy, Nan A. Talese
12. Double Down, by Mark Halperin, John Heilemann, Penguin Press
13. The Men Who United the States, by Simon Winchester, Harper
14. Guinness World Records 2014, by Guinness World Records
15. I Could Pee on This, by Francesco Marciuliano, Chronicle
On the Rise:
19. The Heart of Everything That Is, by Bob Drury, Tom Clavin, S&S
This astonishing biography of the great Sioux warrior-statesman Red Cloud is a November 2013 Indie Next List Great Read.
TRADE PAPERBACK FICTION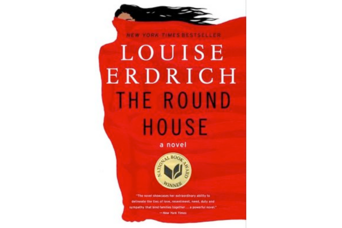 1. Dear Life, by Alice Munro, Vintage
2. Where'd You Go, Bernadette, by Maria Semple, Back Bay
3. The Round House, by Louise Erdrich, Harper Perennial
4. Beautiful Ruins, by Jess Walter, Harper Perennial
5. The Dinner, by Herman Koch, Hogarth
6. Me Before You, by Jojo Moyes, Penguin
7. Mr. Penumbra's 24-Hour Bookstore, by Robin Sloan, Picador
8. Telegraph Avenue, by Michael Chabon, Harper Perennial
9. The Light Between Oceans, by M.L. Stedman, Scribner
10. This Is How You Lose Her, by Junot Diaz, Riverhead
11. The Best American Short Stories 2013, by Elizabeth Strout, Heidi Pitlor (Eds.), Mariner
12. Flight Behavior, by Barbara Kingsolver, Harper Perennial
13. The Art Forger, by B.A. Shapiro, Algonquin
14. The House Girl, by Tara Conklin, Morrow
15. The Orphan Master's Son, by Adam Johnson, Random House
TRADE PAPERBACK NONFICTION
1. Hyperbole and a Half, by Allie Brosh, Touchstone
2. Unlikely Loves, by Jennifer S. Holland, Workman
3. Wild, by Cheryl Strayed, Vintage
4. Quiet, by Susan Cain, Broadway
5. Orange Is the New Black, by Piper Kerman, Spiegel & Grau
6. Proof of Heaven, by Eben Alexander, M.D., S&S
7. The Old Farmer's Almanac 2014, by Old Farmer's Almanac
8. How Music Works, by David Byrne, McSweeney's
9. 12 Years a Slave, by Solomon Northup, Penguin
10. The World Until Yesterday, by Jared Diamond, Penguin
11. Dog Shaming, by Pascale Lemire, Three Rivers Press
12. Brain on Fire, by Susannah Cahalan, S&S
13. Short Nights of the Shadow Catcher, by Timothy Egan, Mariner
14. Far From the Tree, by Andrew Solomon, Scribner
15. Thinking, Fast and Slow, by Daniel Kahneman, FSG
MASS MARKET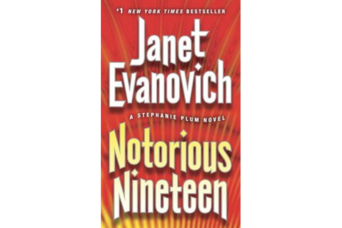 1. Ender's Game, by Orson Scott Card, Tor
2. A Dance With Dragons, by George R.R. Martin, Bantam
3. A Game of Thrones, by George R.R. Martin, Bantam
4. Speaker for the Dead, by Orson Scott Card, Tor
5. Notorious Nineteen, by Janet Evanovich, Bantam
6. The Catcher in the Rye, by J.D. Salinger, Little Brown
7. To Kill a Mockingbird, by Harper Lee, Grand Central
8. A Clash of Kings, by George R.R. Martin, Bantam
9. The Racketeer, by John Grisham, Dell
10. A Feast for Crows, by George R.R. Martin, Bantam
CHILDREN'S INTEREST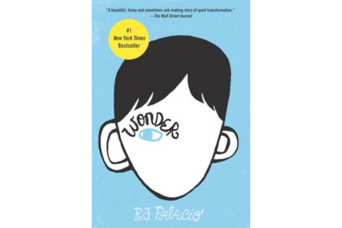 1. The Book Thief, by Markus Zusak, Knopf
2. The Fault in Our Stars, by John Green, Dutton
3. Wonder, by R.J. Palacio, Knopf
4. Rush Revere and the Brave Pilgrims, by Rush Limbaugh, Threshold Editions
5. Flora and Ulysses: The Illuminated Adventures, by Kate DiCamillo, K.G. Campbell (Illus.), Candlewick
6. Fortunately, the Milk, by Neil Gaiman, Skottie Young (Illus.), Harper
7. Looking for Alaska, by John Green, Speak
8. Star Wars: Jedi Academy, by Jeffrey Brown, Scholastic
9. The One and Only Ivan, by Katherine Applegate, Patricia Castelao (Illus.), Harper
10. Frog Trouble . . . and Eleven Other Pretty Serious Songs, by Sandra Boynton, Workman
11. Miss Peregrine's Home for Peculiar Children, by Ransom Riggs, Quirk
12. God Got a Dog, by Cynthia Rylant, Marla Frazee (Illus.), Beach Lane
13. Spirit Animals: Wild Born, by Brandon Mull, Scholastic
14. Eleanor & Park, by Rainbow Rowell, St. Martin's Griffin
15. The Wimpy Kid Do-It-Yourself Book, by Jeff Kinney, Amulet
CHILDREN'S ILLUSTRATED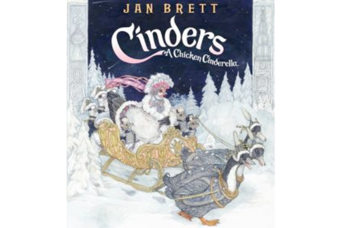 1. The Day the Crayons Quit, by Drew Daywalt, Oliver Jeffers (Illus.), Philomel
2. Goodnight Moon, by Margaret Wise Brown, Clement Hurd (Illus.), Harper
3. Pete the Cat: The First Thanksgiving, by James Dean, Kimberly Dean, HarperFestival
4. An Otis Christmas, by Loren Long, Philomel
5. Cinders: A Chicken Cinderella, by Jan Brett, Putnam
6. The Polar Express, by Chris Van Allsburg, Houghton Mifflin
7. The Christmas Wish, by Lori Evert, Random House
8. Where the Wild Things Are, by Maurice Sendak, Harper
9. Goodnight, Goodnight, Construction Site, by Sherri Duskey Rinker, Tom Lichtenheld (Illus.), Chronicle
10. The Elf on the Shelf, by Carol Abersoldt, Coe Steinwart (Illus.), CCA and B
11. Pat the Bunny, by Dorothy Kunhardt, Golden
12. The Very Hungry Caterpillar, by Eric Carle, Putnam
13. Stopping by Woods on a Snowy Evening, by Robert Frost, Susan Jeffers (Illus.), Dutton
14. Ladybug Girl and the Big Snow, by Jacky Davis, David Soman (Illus.), Dial
15. Snowflakes Fall, by Patricia MacLachlan, Steven Kellogg (Illus.), Random House
CHILDREN'S FICTION SERIES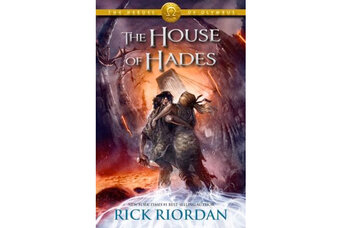 1. Diary of a Wimpy Kid (hardcover), by Jeff Kinney, Amulet
2. Divergent (hardcover and paperback), by Veronica Roth, Katherine Tegen Books
3. Magic Tree House (hardcover and paperback), by Mary Pope Osborne, Sal Murdocca (Illus.), Random House
4. The Hunger Games (hardcover and paperback), by Suzanne Collins, Scholastic
5. The Heroes of Olympus (hardcover and paperback), by Rick Riordan, Hyperion
6. Elephant & Piggie (hardcover and paperback), by Mo Willems, Hyperion
7. Ivy & Bean (hardcover and paperback), by Annie Barrows, Sophie Blackall (Illus.), Chronicle
8. Ranger's Apprentice (hardcover and paperback), by John Flanagan, Puffin
9. Percy Jackson and the Olympians (hardcover and paperback), by Rick Riordan, Hyperion
10. Big Nate (hardcover and paperback), by Lincoln Peirce, Harper