1."Jennifer, Hecate, Macbeth, William McKinley, and Me, Elizabeth"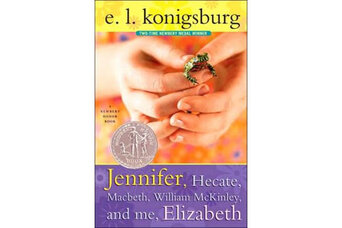 This book tells the story of the friendship of two girls, one of whom claims to be a witch at their first meeting.
The meeting of Elizabeth and Jennifer:
"I said in a loud voice, which I hoped would sound stout red but came out sounding thin blue, 'You're going to lose that shoe.'
The first thing Jennifer ever said to me was, 'Witches never lose anything.'"
"The View from Saturday"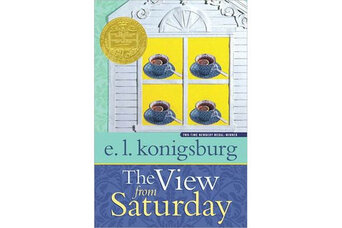 A complex book with five different narrators, "The View from Saturday" has a plot a bit like that of the movie "Slumdog Millionaire." A team of misfits competes in an academic bowl under the tutelage of their paraplegic teacher. Each time a question is asked in the tournament, a different narrator is able to answer it because of a personal experience that character had (which he or she shares through anecdotes).
From the book:
"People still remark about how extraordinary it was to have four sixth graders make it to the finals. There had been a few seventh graders scattered among the other teams, but all the rest of the middle school regional champs were eighth graders. Epiphany had never before won the even the local championship, and there they were, up on stage, ready to compete for the state trophy."
"From the Mixed–Up Files of Mrs. Basil E. Frankweiler"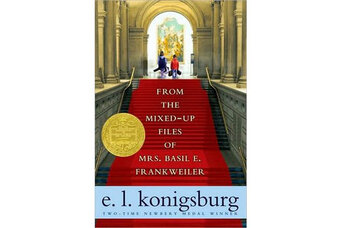 E.L. Konigsberg won a Newbery Medal for this story of two young children who run away from home to live in the Metropolitan Museum of Art.
From the book:
"Claudia and Jamie awoke very early the next morning. It was still dark. Their stomachs felt like tubes of toothpaste that had been squeezed out. Giant economy sized tubes. They had to be out of bed and out of sight before the museum staff came on duty. Neither was accustomed to getting up so early, to feeling so unwashed, or feeling so hungry."
"Throwing Shadows"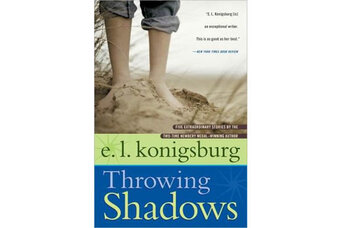 A collection of short stories with different narrators (mostly boys, mostly adolescents). Here's an excerpt from "On Shark's Tooth Beach":
"Real fisherman don't smile while they're fishing unless someone tells them a joke. Real fisherman wear their faces in the same look people wear when they are in church – deliberate and far off – the way they do when they don't want to catch the eye of the preacher."
"From the Mixed–Up Files of Mrs. Basil E. Frankweiler"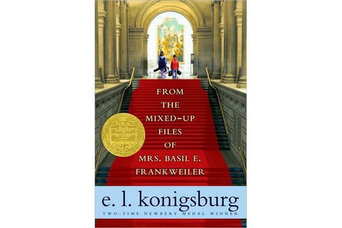 "Claudia loved the city because it was elegant; it was important; and busy. The best place in the world to hide."
"Jennifer, Hecate, Macbeth, William McKinley, and Me, Elizabeth"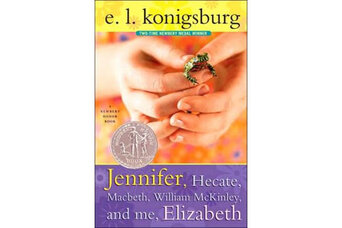 "I made myself a glass of chocolate milk using enough syrup for three normal glasses. I also made myself four peanut butter crackers. Then I walked out the living room door to our terrace. The trees were coming! New green was all over ... green so new that it was kissing yellow."