1.Home efforts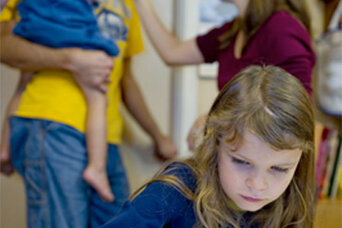 Fourth-grader Marbella was moving on to the fifth grade. But academically, the previous year had been a struggle. Both a lack of discipline among the students in her classroom and her own difficulty in focusing seemed to be causing problems. So her parents tried to give her a separate academic space inside the house to help her concentrate. "She glanced at the tiny alcove snuggled between the banister and a window overlooking the street," Berler wrote. "A white work desk and matching chair now occupied the space. The desk set was brand-new. Her mom and dad had placed it in the alcove.... Last year, in fourth grade, she'd done her studying at the kitchen table amid a hubbub of barking dogs, chatty sisters, and Mom preparing dinner."
Extra effort by the principal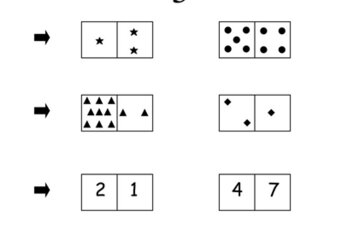 As the school year began, David Hay, the principal of Brookside Elementary School, was fighting rumors that he was leaving. (He told Berler he was planning to stay three more years). Hay was perpetually worried over testing and money troubles but often browsed the Internet for science or math websites he thought the teachers could use in the clasroom. "It had gotten to the point at which it was almost a hobby," Berler wrote. "When he found a website he liked, he sent a mass e-mail to his faculty with the link. A few teachers used them. Most, he suspected, deposited them in a file and never looked at them again. He shrugged. 'You try,' he said."
Lack of teaching time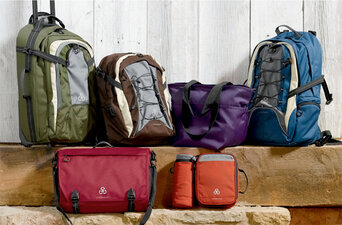 Fifth-grade teacher Keith Morey said he soon came to realize that he actually had very little classroom time with his students. "School began at 9:05 a.m.," Berler wrote. "But class didn't effectively start till the conclusion of the Pledge of Allegiance and the morning announcements, at 9:25. On a typical day, the children might have gym from 9:52 to 10:22. Snack time was ten minutes, starting at 11 a.m. Recess ran from 12:45 to 1 p.m., followed by lunch. Chorus might go from 1:42 to 2:42. Other days, they might break for art, music, the computer room, or library time. At 3:15 in the afternoon, Mr. Morey sent the students to their lockers to gather their coats and book bags. Dismissal was at 3:25. That left three hours and twenty-five minutes for learning – minus the time lost when the children rummaged through their desks for their workbooks and homework, when they took bathroom breaks, and when they grew noisy and Mr. Morey had to call for order."
Little parent participation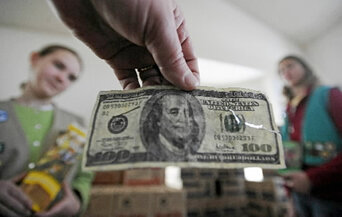 Hay said he was frustrated by a lack of parent involvement with issues like how to spend the school's funds. "He had sent home notices to every parent, asking their attendance at a half-hour meeting to discuss the school budget as well as the terms of the teacher-parent-student compact that was at the heart of Brookside's shared plan for student achievement," Berler wrote. "One parent had showed ... Mr. Hay was at a loss at what to do. He had tried scheduling the meetings in the morning, in the afternoon, in the evening. Every Hispanic household received a flyer written in Spanish. Nothing had worked.... 'You'd think parents would want some say in how we spend our $140,000 in Title I money this year,' he said."
Not much concentration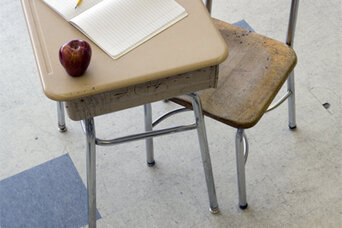 Morey assigned math facts to his students and watched as one student in particular, Chris, had trouble keeping his mind on his work. "The ten-year-old worked for several minutes, then laid his head on his desk," Berler wrote. "Over the next five minutes, he proceeded to raise his head, stretch his lips wide with his index fingers, twist his lower lip with his right hand, stare at Chandler seated opposite him, return his attention to the math sheet and count to forty-three on both hands to solve question four, count out the answer to another question, clench his teeth and erase what he had just written, sneeze, stick his right index finger in his right ear, refigure the question that had stumped him, stare into space, stare at the wall clock, catch Chandler's gaze and make a face, do more computation with his fingers, eye Aajah seated nearby him, place his index fingers in his mouth, play with a miniature action figure he pulled from his desk, and finally place his chin on his desk."
Limited reading time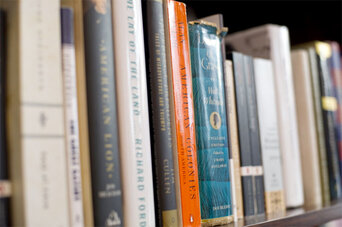 Mrs. Schaefer, the school's literacy specialist, found that she was required to work more with students who would be taking the CMT (Connecticut Mastery Test) standardized tests and the teachers who were instructing them and that made her lose out on time with others. "One stood up from his seat and approached her – Matthew, a tow-haired, seven-year-old she had spent considerable time with the previous year," Berler wrote of one of Schaefer's encounters with students. "Mrs. Schaefer could tell from Matthew's expression that he was both hopeful and sad. More than once he had stopped her in the hallway. 'Can I read with you?' he would ask.... Second graders did not take the CMT. Mrs. Schaefer knew there was no way she could explain this to him. 'Matthew,' she had told him, gently, 'I'd love to read with you, and when I do have a moment, I promise I will grab you.' Saying no to Matthew – turning down a child in need – cut against everything Mrs. Schaefer stood for."
Leader of the class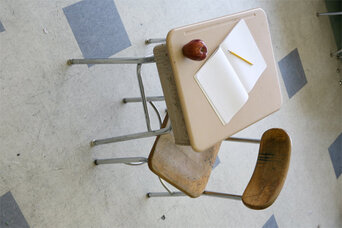 Morey saw that two students in his class, Chandler and Carlos, were popular and that the other children would often follow their example. The teacher asked Chandler to set a good example but wasn't sure if his message had gotten through. One afternoon, however, the class arrived back from lunch before Morey did. The students knew they were supposed to read silently to themselves, but no one did. "Chandler, who sat near the door, heard Mr. Morey coming down the hall," Berler wrote. "'Let's get out our nonfiction books,' he called to the class. The children faced Chandler. They saw he was serious. Immediately, everyone – even Carlos – settled down. By the time Mr. Morey entered the room, all the students were reading. Chandler couldn't believe it – the whole class had listened... Before the week was out, Carlos spoke to him privately about changing, too. Chandler was certain that he'd turned a corner.... Then a few days later, briefly, he lost it again. This time, without being asked, he apologized to Mr. Morey. 'I guess I'm going to have to keep working on controlling myself, because people say in middle school the teacher's not going to deal with that. I hope by the end of the year I'll be a new person,' Chandler said."
Active class involvement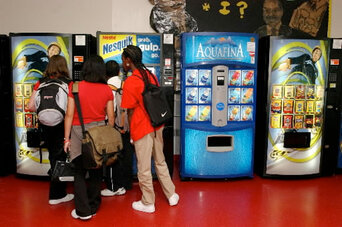 Fifth-graders were required to learn about the Constitution, and Morey decided to have his class act out how a law would be passed. Students were asked to submit five bills they thought the class should adopt and he then chose the best two. One suggested that the class have "professional Fridays," where students would dress as if they were going to a workplace, and the other required healthy snacks as a way to combat the nation's obesity problem. "The students' enthusiasm surprised him," Berler wrote. 'I thought they would pass one [Professional Fridays] and veto the other, never bringing it to a vote, and we'd move on to the next lesson,' he said. Instead, the students took their legislative duties seriously. After some debate, both bills passed out of committee, then passed out of the full House and Senate, only to have the Senate committee reject the House's Healthy Snack Bill and the House committee do the same with the Senate's Professional Fridays bill. Mr. Morey watched with amazement as Marbella, the self-appointed head of the House committee, suddenly took charge. Applying her persuasive skills as adeptly as President Lyndon Johnson might have, cajoling this committee member, arm-twisting that one, she muscled a rewritten Professional Fridays bill first through the committee and then the full House.... The Healthy snack bill eventually passed, too, with amendments of its own."