1.HARDCOVER FICTION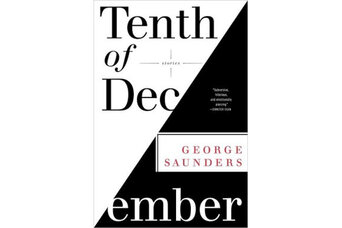 1. Tenth of December, by George Saunders, Random House
2. Gone Girl, by Gillian Flynn, Crown
3. A Memory of Light, by Robert Jordan, Brandon Sanderson, Tor
4. Flight Behavior, by Barbara Kingsolver, Harper
5. The Round House, by Louise Erdrich, Harper
6. The Twelve Tribes of Hattie, by Ayana Mathis, Knopf
7. Sweet Tooth, by Ian McEwan, Nan A. Talese
8. Dear Life, by Alice Munro, Knopf
9. This Is How You Lose Her, by Junot Díaz, Riverhead
10. A Thousand Mornings, by Mary Oliver, Penguin Press
11. The River Swimmer: Novellas, by Jim Harrison, Grove Press
12. Standing in Another Man's Grave, by Ian Rankin, Reagan Arthur Books
13. The Casual Vacancy, by J.K. Rowling, Little Brown
14. The Yellow Birds, by Kevin Powers, Little Brown
15. The Racketeer, by John Grisham, Doubleday
On the Rise:
17. The Fifth Assassin, by Brad Meltzer, Grand Central
Beecher White investigates a killer in Washington, D.C. who is working to re-create the crimes of four assassins.
*Published Thursday, January 24, 2013 (for the sales week ended Sunday, January 20, 2013). Based on reporting from many hundreds of independent bookstores across the United States. For information on more titles, please visit IndieBound.org
HARDCOVER NONFICTION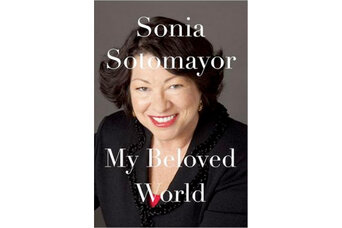 1. Help, Thanks, Wow, by Anne Lamott, Riverhead
2. My Beloved World, by Sonia Sotomayor, Knopf
3. I Could Pee on This, by Francesco Marciuliano, Chronicle
4. The World Until Yesterday, by Jared M. Diamond, Viking
5. Wild, by Cheryl Strayed, Knopf
6. Behind the Beautiful Forevers, by Katherine Boo, Random House
7. The Dude and the Zen Master, by Jeff Bridges, Bernie Glassman, Blue Rider Press
8. Thomas Jefferson: The Art of Power, by Jon Meacham, Random House
9. Unbroken, by Laura Hillenbrand, Random House
10. Going Clear: Scientology, Hollywood, and the Prison of Belief, by Lawrence Wright, Knopf
11. Barefoot Contessa Foolproof, by Ina Garten, Clarkson Potter
12. Killing Kennedy, by Bill O'Reilly, Martin Dugard, Holt
13. The Signal and the Noise, by Nate Silver, Penguin Press
14. Far From the Tree, by Andrew Solomon, Scribner
15. A Higher Call: An Incredible True Story of Combat and Chivalry in the War-Torn Skies of World War II, by Adam Makos, Larry Alexander, Berkley
On the Rise:
19. The Universe Within, by Neil Shubin, Pantheon Books
The bestselling author of Your Inner Fish looks at how the events that formed our solar system billions of years ago are embedded inside us all.
TRADE PAPERBACK FICTION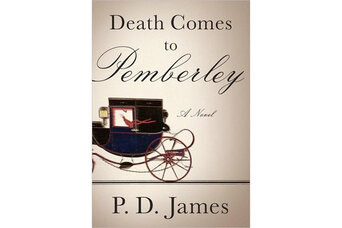 1. The Paris Wife, by Paula McLain, Ballantine
2. Life of Pi, by Yann Martel, Mariner
3. Death Comes to Pemberley, by P.D. James, Vintage
4. Wolf Hall, by Hilary Mantel, Picador
5. The Sense of an Ending, by Julian Barnes, Vintage
6. Fifty Shades of Grey, by E.L. James, Vintage
7. The Snow Child, by Eowyn Ivey, Reagan Arthur/Back Bay Books
8. The Language of Flowers, by Vanessa Diffenbaugh, Ballantine
9. The Perks of Being a Wallflower, by Stephen Chbosky, MTV Books
10. Cloud Atlas, by David Mitchell, Random House
11. State of Wonder, by Ann Patchett, Harper Perennial
12. The Night Circus, by Erin Morgenstern, Anchor
13. The Great Gatsby, by F. Scott Fitzgerald, Scribner
14. Rules of Civility, by Amor Towles, Penguin
15. Home, by Toni Morrison, Vintage
TRADE PAPERBACK NONFICTION
1. Proof of Heaven, by Eben Alexander, M.D., S&S
2. Team of Rivals, by Doris Kearns Goodwin, S&S
3. In the Garden of Beasts, by Erik Larson, Broadway
4. The Swerve, by Stephen J. Greenblatt, Norton
5. Lady Almina and the Real Downton Abbey, by The Countess of Carnarvon, Broadway
6. How to Tell If Your Cat Is Plotting to Kill You, by Matthew Inman, Andrews McMeel
7. Bossypants, by Tina Fey, Reagan Arthur Books
8. Is Everyone Hanging Out Without Me? (and Other Concerns), by Mindy Kaling, Three Rivers
9. Tiny Beautiful Things, by Cheryl Strayed, Vintage
10. The Happiness Project, by Gretchen Rubin, Harper
11. The World Almanac and Book of Facts 2013, by Sarah Janssen (Ed.), World Almanac
12. F in Exams, by Richard Benson, Chronicle
13. Unlikely Friendships, by Jennifer S. Holland, Workman
14. The Immortal Life of Henrietta Lacks, by Rebecca Skloot, Broadway
15. The Hare With Amber Eyes, by Edmund de Waal, Picador
MASS MARKET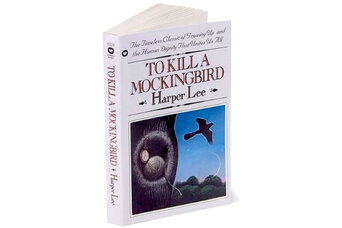 1. A Game of Thrones, by George R.R. Martin, Bantam
2. The Hobbit, by J.R.R. Tolkien, Del Rey
3. To Kill a Mockingbird, by Harper Lee, Warner
4. A Clash of Kings by George R.R. Martin, Bantam
5. A Storm of Swords, by George R.R. Martin, Bantam
6. A Feast for Crows, by George R.R. Martin, Bantam
7. Ender's Game, by Orson Scott Card, Tor
8. The Catcher in the Rye, by J.D. Salinger, Warner
9. Fall of Giants, by Ken Follett, Signet
10. V Is for Vengeance, by Sue Grafton, Berkley
CHILDREN'S INTEREST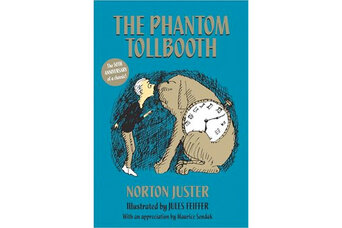 1. The Fault in Our Stars, by John Green, Dutton
2. Wonder, by R.J. Palacio, Knopf
3. Looking for Alaska, by John Green, Speak
4. LEGO Ninjago: Character Encyclopedia, by Claire Sipi, DK Publishing
5. The Book Thief, by Markus Zusak, Knopf
6. Who Could That Be at This Hour?, by Lemony Snicket, Little Brown
7. Drama, by Raina Telgemeier, Graphix
8. The Wimpy Kid Do-It-Yourself Book, by Jeff Kinney, Amulet
9. The Phantom Tollbooth, by Norton Juster, Jules Feiffer (Illus.), Yearling
10. Paper Towns, by John Green, Speak
11. The Giver, by Lois Lowry, Laurel-Leaf
12. The Absolutely True Diary of a Part-Time Indian, by Sherman Alexie, Ellen Forney (Illus.), Little Brown
13. Son, by Lois Lowry, Houghton Mifflin Harcourt
14. Seraphina, by Rachel Hartman, Random House
15. Out of My Mind, by Sharon M. Draper, Atheneum
CHILDREN'S ILLUSTRATED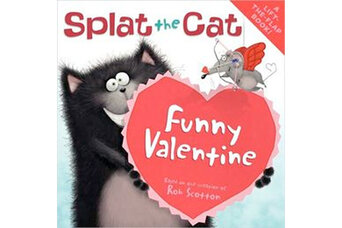 1. Goodnight Moon, by Margaret Wise Brown, Clement Hurd (Illus.), Harper
2. Where the Wild Things Are, by Maurice Sendak, Harper
3. Goodnight, Goodnight, Construction Site, by Sherri Duskey Rinker, Tom Lichtenheld (Illus.), Chronicle
4. I Have a Dream, by Martin Luther King, Jr., Kadir Nelson (Illus.), Schwartz & Wade
5. Pat the Bunny, by Dorothy Kunhardt, Golden
6. I Want My Hat Back, by Jon Klassen, Candlewick
7. This Moose Belongs to Me, by Oliver Jeffers, Philomel
8. Good Night, Gorilla, by Peggy Rathmann, Putnam
9. The Very Hungry Caterpillar, by Eric Carle, Putnam
10. Safari: A Photicular Book, by Dan Kainen, Carol Kaufmann, Workman
11. This Is Not My Hat, by Jon Klassen, Candlewick
12. On the Night You Were Born, by Nancy Tillman, Feiwel & Friends
13. Olivia and the Fairy Princesses, by Ian Falconer, Atheneum
14. Splat the Cat: Funny Valentine, by Rob Scotton, HarperFestival
15. Oh, the Places You'll Go!, by Dr. Seuss, Random House
CHILDREN'S FICTION SERIES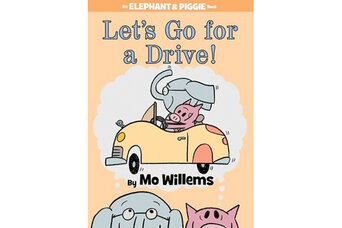 1. Captain Underpants (hardcover and paperback), by Dav Pilkey, Scholastic
New in Series: Captain Underpants and the Revolting Revenge of the Radioactive Robo-Boxers
2. Magic Tree House (hardcover and paperback), by Mary Pope Osborne, Sal Murdocca (Illus.), Random House
3. Diary of a Wimpy Kid, by Jeff Kinney, Amulet
4. Ivy & Bean (hardcover and paperback), by Annie Barrows, Sophie Blackall (Illus.), Chronicle
5. Elephant & Piggie, by Mo Willems, Hyperion
6. The Heroes of Olympus, by Rick Riordan, Hyperion
7. The Hunger Games, by Suzanne Collins, Scholastic
8. Harry Potter (hardcover and paperback), by J.K. Rowling, Scholastic/Arthur A. Levine Books
9. Divergent, by Veronica Roth, Katherine Tegen Books
10. Matched, by Ally Condie, Dutton