1.'Life in Color,' curated by Annie Griffiths, published by National Geographic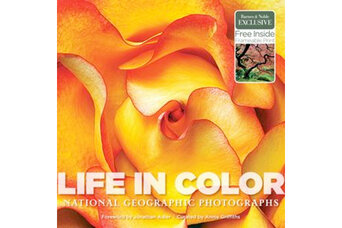 Curated by photographer Annie Griffiths, "Life in Color" is a collection of photos showcasing everything from young Buddhist monks napping in orange robes to a leopard stalking through grass in Botswana. Photos are organized by color, and essays on what particular shades convey viewers preface each section. "Green means we can breathe," reads the chapter heading for "green." "Green means moisture and shade. A thriving green signals life in the world of nature."
'Modern History in Pictures,' by the Smithsonian Institution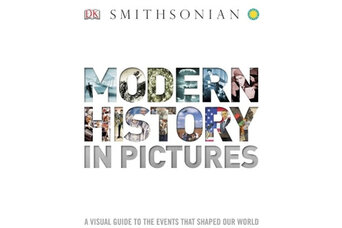 Some of the 20th century's most indelible photographs as well as fresh images of events we thought we knew are all captured in "Modern History in Pictures," which was compiled by the Smithsonian Institute. A timeline format provides bullet points of information that gives context for the reader as well as memorable quotes from throughout the century. "Never mind," Joseph Stalin said to Soviet Foreign Minister Vyacheslav Molotov while discussing the Yalta Agreement in 1945. "We'll do it our own way later."
'Ice,' by James Balog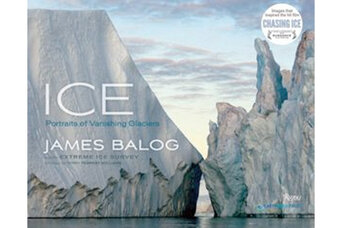 "Ice" features Balog snapping photos of glaciers and, through his images, showing how the massive shapes are changing day by day in every area from Switzerland to Nepal to Antarctica. The glaciers, blue, black, and – of course – white, stretch over the pages in full-color photographs.
'Great Buildings,' by Philip Wilkinson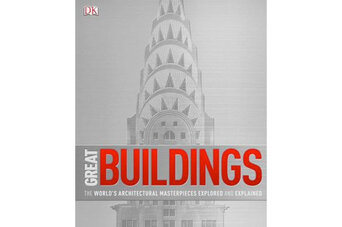 From the Abbaye de Ste-Madeleine to New York's very own Chrysler Building, "Great Buildings" looks at some of the world's greatest structures, from their plans to the finished product. Drawings of the layouts of the buildings as well as photographs of smaller details let readers experience the structures in every way possible, and facts about each building outline their histories as well as sharing interesting trivia. "No one knows for sure why the ancient Egyptians chose the form of the pyramid for their pharaohs' tombs," Wilkinson writes. "It may have been because the shape represented the spreading rays of the sun and was therefore a symbol of the Egyptians' revered Sun God. The pyramid may also have represented a symbolic stairway, up which the deceased ruler made his journey to heaven, or the shape may have recalled the primal mound that was the scene of one of Egypt's creation myths."
'The Dust Bowl,' by Dayton Duncan and Ken Burns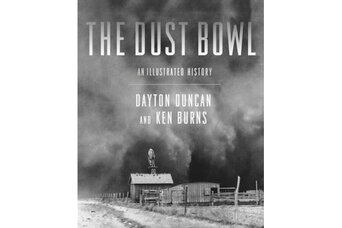 Producer and writer of the documentary "The Dust Bowl" Dayton Duncan worked with producer and director Ken Burns to compile overwhelming and disturbing photographs of the American Dust Bowl, which destroyed millions of acres of land. Photographs show families leaving home and scenes of dust overwhelming city streets as well as illuminating and informative captions. "Harry Forester's children and wife (saying goodbye to their extended family....) and the truck they converted into a 1930s Conestoga wagon to join him in Oakland," reads one caption. "Mrs. Forester, in poor health, couldn't persuade her 90-year-old mother to leave Oklahoma."
'World's Best Travel Experiences,' by National Geographic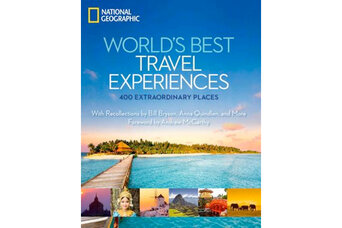 Looking for vacation ideas or just want to feel like you've gotten away for a while? National Geographic offers a list of 400 of the world's best travel experiences, complete with gorgeous photos, information on each area, suggestions on to visit, and recollections of trips from famous travelers. Movie producer Ismail Merchant, for instance, discusses visiting Tuscany. "Amid all the beautiful views, good food, hospitality, and graciousness you don't feel like a tourist – but, instead, like someone under a spell," he writes.
'Harry Potter Film Wizardry,' by Brian Sibley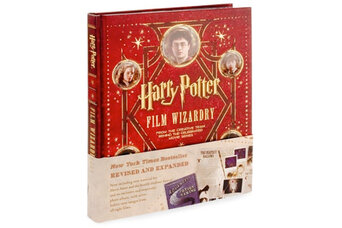 The new edition, revised and expanded, includes information on the last film in the "Harry" series, "Harry Potter and the Deathly Hallows: Part 2," as well as new images from all of the movies. Fans will pore over the colorful pages and backstage insights. In one section titled "The Battle of Hogwarts," set designer Stuart Craig discusses rebuilding the main flight of stairs inside the castle for "Hallows: Part 2." "The staircase needed to be more massive so you could literally wage a war on it," Craig says. The book adds that "thousands of pieces of rubble were cut out of huge blocks of polystyrene and strewn on the stairs and across the courtyard."
'Audrey: The 60s,' by David Wills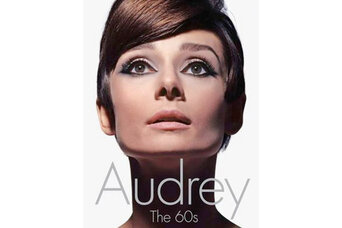 The "Breakfast at Tiffany's" and "Charade" movie star is celebrated through a collection of photographs which capture Hepburn during the 1960s, when her career and stye influence were at their peak. Full-page images are accompanied by quotes from Hepburn or those speaking about her, as with a photo of Hepburn from the movie "How to Steal a Million." "At the bar at the Ritz, with the veil," a quote from Tim Gunn reads, discussing a moment in the film in which Hepburn wears a thin veil over her forehead and eyes. "That's one of the great moments in fashion in the movies."
'Tarzan: The Centennial Celebration,' by Scott Tracy Griffin
The character created by Edgar Rice Burroughs who grew up in the jungle and is best known for his ululating call is fêted in the new book "Tarzan: The Centennial Celebration." Griffin's book includes commentary on all the "Tarzan" novels as well as offering every bit of Tarzan media from comic strips to movie stills and discussing key bits of "Tarzan" lore such as the lost-race plot device. "Edgar Rice Burroughs was enamored of this concept, planting lost cities and tribes around the world and across the solar system," Griffin writes. "He ... included lost races or cities in all but five of the Tarzan novels."
'The American Circus,' by Susan Weber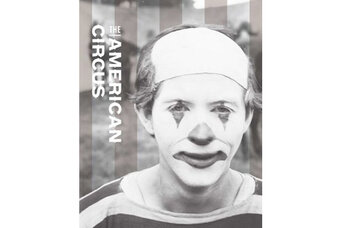 From P.T. Barnum's Greatest Show on Earth to the fictional circus depicted in Sara Gruen's bestselling novel "Water for Elephants," the circus is an event that is inextricable from American pop culture. "The American Circus" explores this form of entertainment in America, touching on everything from the role of physical disabilities in the circus to the question of why lions became such an important part of circus acts. ("Lions proved particularly traninable and provided an ideal embodiment of late-nineteenth-century ideas of Africa and empire," Weber explains.) The book's stories are accompanied by black-and-white and color photographs, such as that of circus performer Louis Roth with his menagerie of lions.