1.'Socialism' and 'capitalism'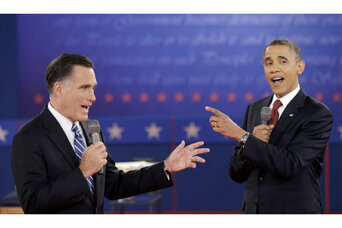 For the first time since it began compiling most popular word searches in 2003, Merriam Webster chose two "words of the year," socialism and capitalism. Lookups spiked during coverage of the healthcare debate, as well as both political conventions and each of the presidential debates. "It's fascinating to see which language from a campaign or debate speech resonates with our users," said John Morse, President and Publisher at Merriam-Webster. "With socialism and capitalism, it's clear that many people turned to the dictionary to help make sense of the commentary that often surrounds these words."
Touché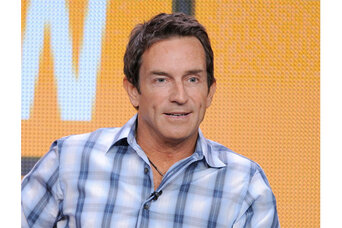 "Lookups for touché ran high all year," said Morse of the often-misused word which is "used to admit that someone has made a clever or effective point in an argument." Lookups for the word, which were up sevenfold over 2011, appeared to have spiked when a contestant in the Survivor TV series misused the word before being voted off the island.
Bigot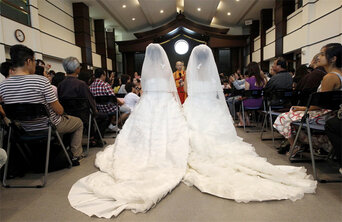 Lookups for bigot, which according to M-W refers to "a person who is obstinately or intolerantly devoted to his or her own opinions and prejudices, especially one who regards or treats the members of a group with hatred or intolerance," were probably driven by the fight for same-sex marriage acceptance, according to Merriam Webster.
Marriage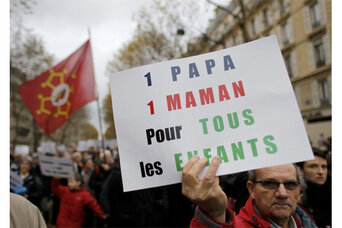 Like "bigot," marriage was another popular lookup motivated by the debate over same-sex marriage. Merriam Webster has several definitions of the controversial word, including "the state of being united to a person of the opposite sex," as well as "the state of being united to a person of the same sex."
Democracy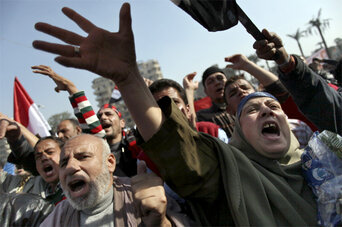 Another politically-charged runner-up, democracy lookups were most likely inspired by the election and candidates' conflicting claims about its meaning, but it could have also been ignited by news reports about the Arab Spring and that region's fight for democracy. Either way, its popularity is proof that election years are an exercise in civics education for many Americans.
Professionalism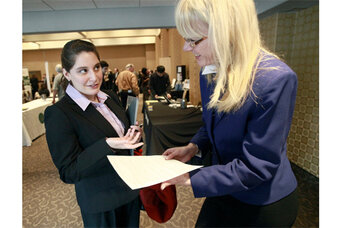 Up 12 percent this year over last, this was among the surprises on this year's list. M-W's Sokolowski told the AP he suspects the slight increase in lookups is due to a bad economy and more job seekers. Or, he said, it's a "glimpse into what qualities people value."
Globalization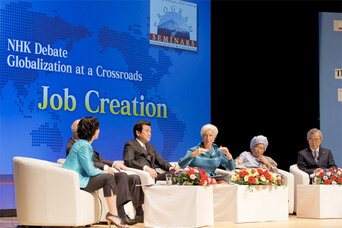 Likely inspired by economic debates, globalization lookups also experienced an increase in 2012, according to M-W. First used in 1951, the word refers to "the development of an increasingly integrated global economy marked especially by free trade, free flow of capital, and the tapping of cheaper foreign labor markets."
Malarkey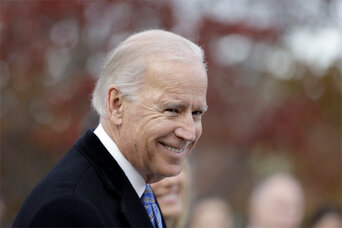 Hand it to Biden, who sparred with Republican vice presidential nominee Paul Ryan in a sharp debate, for this lighthearted lookup. "With all due respect, that's a bunch of malarkey," Biden declared during a row with Ryan, sending lookups of the Irish-American word soaring. In fact, lookups of malarkey represented the largest spike of a single word in a single 24-hour period, a 3000 percent spike. The word means "nonsense" or more specifically, "insincere or pretentious talk or writing designed to impress one and usually to distract attention from ulterior motives or actual conditions," said Sokolowski, adding "That's exactly what Joe Biden was saying. Very precise."
Schadenfreude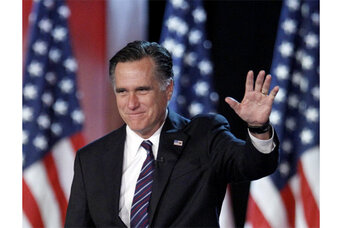 Composed by the German words for "damage" and "joy," this popular word means taking pleasure in the misery of others and was used in the media after the election. Lookups of this word, which in English dates to 1895, increased 75 percent this year over last.
Meme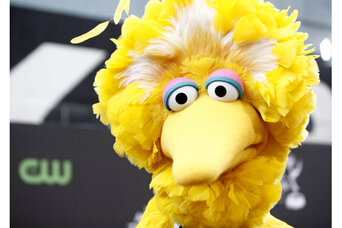 Defined as "an idea, behavior, style, or usage that spreads from person to person within a culture," meme lookups skyrocketed after presidential candidate Mitt Romney brought up Big Bird and "whole binders full of women" in debate performances, inspiring a range of online parodies that installed "binders" as the Internet meme of the moment. "With Facebook, Twitter and other social media, online response to news events has become simultaneous commentary – and parody," said Sokolowski. "The word meme now sometimes serves as the noun form of the adjective viral."