1.Carmichael's Bookstore, Louisville, Ky.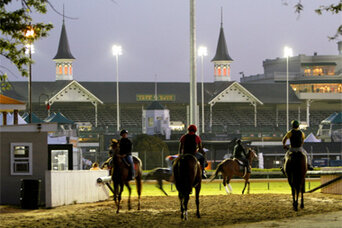 "A Place in Time" author Wendell Berry chose Carmichael's as his top location. "The place has the quietness, the friendliness, the smell, and the tangibility that a bookstore ought to have," he wrote. "To go there and find a book I didn't expect or didn't expect to want, to decide I want it, to buy it as a treasure to take home, to conduct the whole transaction in a passage of friendly conversation – that is in every way a pleasure."
Chapter One Bookstore, Ketchum, Idaho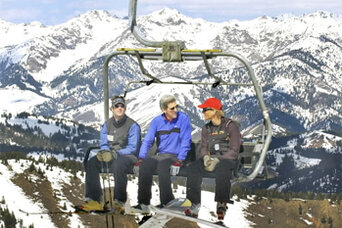 Chapter One Bookstore is the selection of writer Charles Brandt, who penned the book "I Heard You Paint Houses." "Until I first set foot in Ketchum in 1985 I had never seen a bookstore so crucial to the well-being of a community as Chapter One," he wrote. He credits the store's owner and manager, Cheryl Thomas, with making this possible.
Green Apple Books, San Francisco, Calif.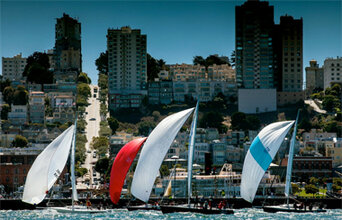 "Zeitoun" author Dave Eggers chose Green Apple Books as a personal favorite. "Green Apple is deceptively simple, humble, even misleading," Eggers wrote, remembering how he had mistaken the store for a fruit market. "But it's a bookstore, and it's a world-class bookstore.... Green Apple's floors, most of which are over a hundred years old, creak wherever you go, and when you walk upstairs, there will be small clouds of dust. The place is old, and smells old, in the best sense; it smells like paperbacks and sun and paperbacks faded in the sun."
Watchung Booksellers, Montclair, N.J.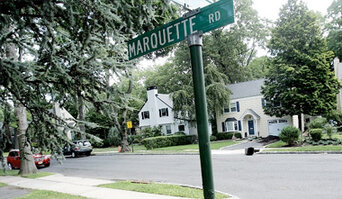 Watchung Booksellers is the favorite bookshop of "Travels in Siberia" author Ian Frazier. "There's a daily rhythm to the life of books," he wrote of the store. "Kids are running around.... and there are the sounds of conversations about books, and the humming quiet of the browsers, and the crisp tearing and folding of gift-wrap paper at the counter, and it smells like books."
That Bookstore in Blytheville, Blytheville, Ark.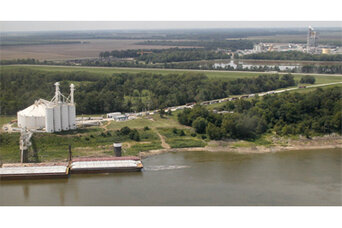 "The Racketeer" author John Grisham selected the memorably named That Bookstore in Blytheville. He remembered an early book reading he'd done there. "In the rear of [the] store there is an old potbellied stove surrounded by children's books and rocking chairs," he wrote. "Late in the day, we gathered around the stove and I read from my novel.... it remains one of my fondest memories as a writer."
The Strand Book Store, New York, N.Y.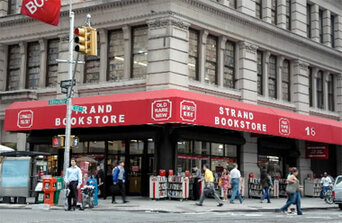 "Forever" writer Pete Hamill selected The Strand as his favorite bookstore. "On days of rain or snow, I could vanish into its shelves and tables, examining its endless literary treasures," he wrote of his time living near the store in the 1950s. He was sad to hear the news that it had (temporarily, it turned out) closed its doors. "One thing that had vanished with the Strand and its neighbors was serendipity – that extraordinary sense of surprise and delight when you enter a bookstore in search of one book and discover another." When the Strand reopened in its new location, Hamill went often and recalled meeting Damon Runyan, Martha Gellhorn, H.L. Mencken, and others there.
Bunch of Grapes Bookstore, Vineyard Haven, Mass.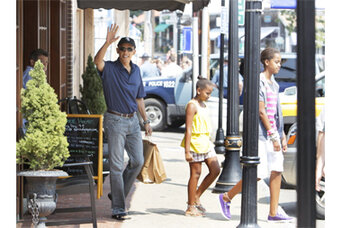 Writer Ward Just, author of "Echo House," selected Bunch of Grapes as his favorite. "If Bunch of Grapes doesn't have a book they'll order it," he wrote. "And often on the flimsiest description. My memory is not what it used to be and what it used to be was not exactly investment-grade so the clerks are obligated to make huge leaps of the imagination ... with ... alacrity and good cheer."
Powell's City of Books, Portland, Ore.
"Invisible Monsters" writer Chuck Palahniuk selected Powell's City of Books for his choice, in part because of the many authors who come to do readings and signings at the store. "At Powell's you see the literary gods at their not-best," he wrote. "Exhausted from sleeping in a different hotel bed every night. Starved. Lonely for family."
McLean & Eakin Booksellers, Petoskey, Mich.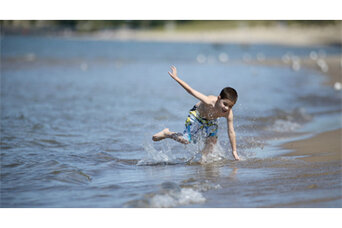 "State of Wonder" author Ann Patchett chooses McLean & Eakin as her No. 1 bookstore. She remembers being sent to Petoskey, a coastal resort town, for the first time on a book tour and being less than enthused about going to the off-the-beaten-path town. But she soon changed her mind. "The world was leafy and dappled, quiet and cool," Patchett writes of Petoskey. "I started to wonder how I could spend the rest of my life in Petoskey.... I walked into the bookstore of this dreamy little town and at that moment all the other bookstores I'd known in my life fell away.... The disposition of the store was one of warmth and comfortable intelligence. It was the favorite sweater of bookstores. The books at McLean & Eakin were arranged to beckon, and there were plenty of big chairs to fall into once you heeded their call."
Tattered Cover Book Store, Denver, Colo.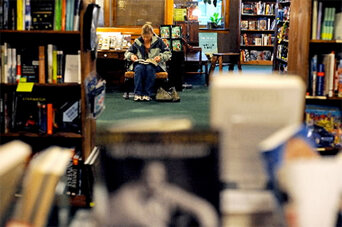 Stephen White, author of "Line of Fire" selected Tattered Cover as his personal favorite and recalled how the bookstore helped him when he decided he wanted to begin writing. "The Tattered of that phase of my life was the iteration that filled a converted four-story department store from plaster to plaster and from floor to ceiling with books," he wrote. "The shop was immense, but it never felt as big as it was, though sometimes on weekends and during book signings and always around the holidays it somehow managed to feel not quite large enough. That edition of Tattered ... was a place where I occasionally went to locate a specific title, but where I usually went just to be around books. To discover new books. To be entranced."