1.HARDCOVER FICTION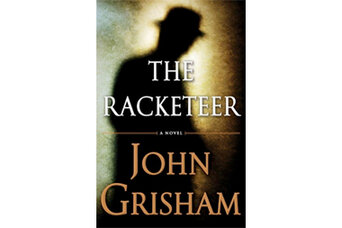 1. The Racketeer, by John Grisham, Doubleday
2. The Casual Vacancy, by J.K. Rowling, Little Brown
3. Gone Girl, by Gillian Flynn, Crown
4. Back to Blood, by Tom Wolfe, Little Brown
5. The Round House, by Louise Erdrich, Harper
6. This Is How You Lose Her, by Junot Díaz, Riverhead
7. Winter of the World, by Ken Follett, Dutton
8. The Panther, by Nelson DeMille, Grand Central
9. Telegraph Avenue, by Michael Chabon, Harper
10. The Twelve, by Justin Cronin, Ballantine
11. A Thousand Mornings, by Mary Oliver, Penguin Press
12. The Secret Keeper, by Kate Morton, Atria
13. Bring Up the Bodies, by Hilary Mantel, Holt
14. Live By Night, by Dennis Lehane, Morrow
15. Phantom, by Jo Nesbø, Knopf
ON THE RISE:
16. The Art Forger, by B.A. Shapiro, Algonquin
Shapiro's dazzling literary thriller is a November 2012 Indie Next List Great Read.
*Published Thursday, November 8, 2012 (for the sales week ended Sunday, November 4, 2012). Based on reporting from many hundreds of independent bookstores across the United States. For information on more titles, please visit IndieBound.org
HARDCOVER NONFICTION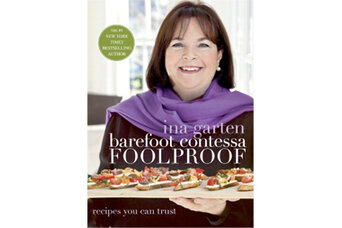 1. Barefoot Contessa Foolproof: Recipes You Can Trust, by Ina Garten, Clarkson Potter
2. Killing Kennedy, by Bill O'Reilly, Martin Dugard, Holt
3. I Could Pee on This, by Francesco Marciuliano, Chronicle
4. Wild, by Cheryl Strayed, Knopf
5. No Easy Day, by Mark Owen, Dutton
6. America Again, by Stephen Colbert, Grand Central
7. Waging Heavy Peace, by Neil Young, Blue Rider
8. The Smitten Kitchen Cookbook, by Deb Perelman, Knopf
9. Killing Lincoln, by Bill O'Reilly, Martin Dugard, Holt
10. Short Nights of the Shadow Catcher, by Timothy Egan, Houghton Mifflin Harcourt
11. The Last Lion: Winston Spencer Churchill: Defender of the Realm, 1940-1965, by William Manchester, Paul Reid, Little Brown
12. Elsewhere: A Memoir, by Richard Russo, Knopf
13. The Signal and the Noise, by Nate Silver, Penguin Press
14. How Music Works, by David Byrne, McSweeney's
15. The End of Your Life Book Club, by Will Schwalbe, Knopf
ON THE RISE:
16. Bruce, by Peter Ames Carlin, Touchstone
Carlin's sweeping biography of rock legend Bruce Springsteen.
TRADE PAPERBACK FICTION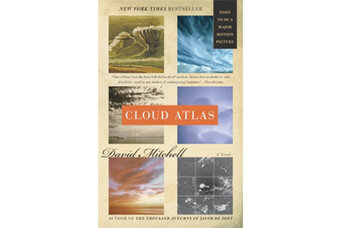 1. Cloud Atlas, by David Mitchell, Random House
2. The Perks of Being a Wallflower, by Stephen Chbosky, MTV Books
3. Fifty Shades of Grey, by E.L. James, Vintage
4. The Sense of an Ending, by Julian Barnes, Vintage
5. Fifty Shades Darker, by E.L. James, Vintage
6. The Marriage Plot, by Jeffrey Eugenides, Picador
7. State of Wonder, by Ann Patchett, Harper Perennial
8. Life of Pi, by Yann Martel, Mariner
9. The Night Circus, by Erin Morgenstern, Anchor
10. Fifty Shades Freed, by E.L. James, Vintage
11. Wolf Hall, by Hilary Mantel, Picador
12. Reflected in You, by Sylvia Day, Berkley
13. The Language of Flowers, by Vanessa Diffenbaugh, Ballantine
14. The Best American Short Stories 2012, by Tom Perrotta, Heidi Pitlor (Eds.), Mariner
15. Rules of Civility, by Amor Towles, Penguin
ON THE RISE:
18. The Snow Child, by Eowyn Ivey, Reagan Arthur Books
Ivey's touching novel is set in the Alaskan wilderness of the 1920s.
TRADE PAPERBACK NONFICTION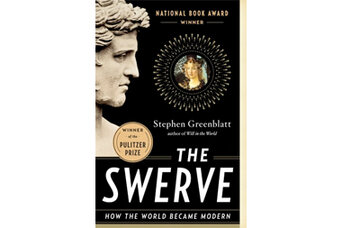 1. The Swerve, by Stephen J. Greenblatt, Norton
2. In the Garden of Beasts, by Erik Larson, Broadway
3. Proof of Heaven: A Neurosurgeon's Journey Into the Afterlife, by Eben Alexander, M.D., S&S
4. To Heaven and Back, by Mary C. Neal, Waterbrook
5. The Untethered Soul, by Michael A. Singer, New Harbinger
6. Catherine the Great, by Robert K. Massie, Random House
7. Bossypants, by Tina Fey, Reagan Arthur Books
8. Is Everyone Hanging Out Without Me? (and Other Concerns), by Mindy Kaling, Three Rivers
9. The Old Farmer's Almanac 2013, by Old Farmer's Almanac
10. Arguably, by Christopher Hitchens, Twelve
11. The Immortal Life of Henrietta Lacks, by Rebecca Skloot, Broadway
12. Unlikely Friendships, by Jennifer S. Holland, Workman
13. Tiny Beautiful Things, by Cheryl Strayed, Vintage
14. How to Be a Woman, by Caitlin Moran, Harper Perennial
15. The Best American Essays 2012, by David Brooks, Robert Atwan (Eds.), Mariner
MASS MARKET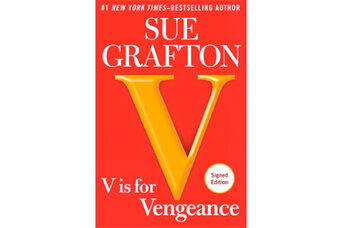 1. A Game of Thrones, by George R.R. Martin, Bantam
2. A Storm of Swords, by George R.R. Martin, Bantam
3. Fall of Giants, by Ken Follett, Signet
4. V Is for Vengeance, by Sue Grafton, Berkley
5. A Feast for Crows, by George R.R. Martin, Bantam
6. A Clash of Kings, by George R.R. Martin, Bantam
7. The Hobbit, by J.R.R. Tolkien, Del Rey
8. To Kill a Mockingbird, by Harper Lee, Warner
9. The Catcher in the Rye, by J.D. Salinger, Warner
10. Ender's Game, by Orson Scott Card, Tor
CHILDREN'S INTEREST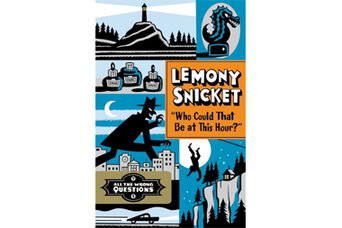 1. Who Could That Be at This Hour?, by Lemony Snicket, Little Brown
2. Lego Ninjago: Character Encyclopedia, by DK Publishing
3. Son, by Lois Lowry, Houghton Mifflin Harcourt
4. The Book Thief, by Markus Zusak, Knopf
5. Wonder, by R.J. Palacio, Knopf
6. The Fault in Our Stars, by John Green, Dutton
7. Drama, by Raina Telgemeier, Graphix
8. The Giver, by Lois Lowry, Laurel-Leaf
9. The Wimpy Kid Do-It-Yourself Book, by Jeff Kinney, Amulet
10. The Girl Who Circumnavigated Fairyland in a Ship of Her Own Making, by Catherynne M. Valente, Ana Juan (Illus.), Square Fish
11. Star Wars Origami, by Chris Alexander, Workman
12. Charlotte's Web, by E.B. White, Harper
13. Looking for Alaska, by John Green, Puffin
14. The Absolutely True Diary of a Part-Time Indian, by Sherman Alexie, Ellen Forney (Illus.), Little Brown
15. The Further Tale of Peter Rabbit, by Emma Thompson, Eleanor Taylor (Illus.), Frederick Warne and Company
CHILDREN'S ILLUSTRATED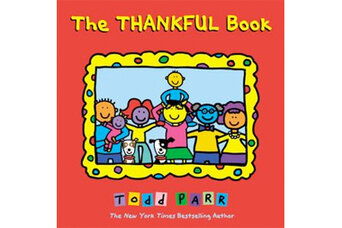 1. Goodnight Moon, by Margaret Wise Brown, Clement Hurd (Illus.), Harper
2. Safari: A Photicular Book, by Dan Kainen, Carol Kaufmann, Workman
3. This Is Not My Hat, by Jon Klassen, Candlewick
4. I Want My Hat Back, by Jon Klassen, Candlewick
5. Olivia and the Fairy Princesses, by Ian Falconer, Atheneum
6. Skippyjon Jones Cirque de Olé, by Judy Schachner, Dial
7. The Thankful Book, by Todd Parr, Little Brown
8. The Very Hungry Caterpillar, by Eric Carle, Putnam
9. Where the Wild Things Are, by Maurice Sendak, Harper
10. Good Night, Gorilla, by Peggy Rathmann, Putnam
11. Goodnight, Goodnight, Construction Site, by Sherri Duskey Rinker, Tom Lichtenheld (Illus.), Chronicle
12. On the Night You Were Born, by Nancy Tillman, Feiwel & Friends
13. Mossy, by Jan Brett, Putnam
14. Brown Bear, Brown Bear, What Do You See?, by Bill Martin, Eric Carle (Illus.), Holt
15. Pat the Bunny, by Dorothy Kunhardt, Golden
CHILDREN'S FICTION SERIES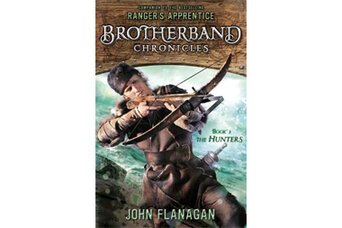 1. Magic Tree House (hardcover and paperback), by Mary Pope Osborne, Sal Murdocca (Illus.), Random House
2. The Heroes of Olympus (hardcover and paperback), by Rick Riordan, Hyperion
3. The Hunger Games (hardcover and paperback), by Suzanne Collins, Scholastic
4. Diary of a Wimpy Kid (hardcover), by Jeff Kinney, Amulet
5. Ivy & Bean (hardcover and paperback), by Annie Barrows, Sophie Blackall (Illus.), Chronicle
6. Elephant & Piggie (hardcover and paperback), by Mo Willems, Hyperion
7. Captain Underpants (hardcover and paperback), by Dav Pilkey, Scholastic
8. Dork Diaries (hardcover), by Rachel Renee Russell, Aladdin
9. The Brotherband Chronicles (hardcover and paperback), by John Flanagan, Puffin
New in Series: The Hunters (9780399256219)
10. Divergent (hardcover and paperback), by Veronica Roth, Katherine Tegen Books