1.Interview preparation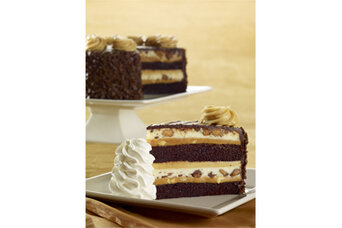 After winning a contest run by The Observer for "Young Reporter of the Year," Moran was invited to their offices in London. She saw this as an opportunity to angle for a job and, to attempt to win over the editors, baked a lemon and cream sponge cake, which, having no other way to transport it, she brought to the city in a red suitcase. She had an hour to kill before she was expected at the office and, used to the distances between locations of her town, decided to sight-see. She got lost and turned up at the office extremely late, having badly blistered her feet due to wearing white boots with no socks. "The kindly folk at The Observer have, understandably, been very worried," Moran wrote. "A fifteen-year-old girl has been missing in London for three hours – then turns up weeping and limping." They then asked her if she'd like to work for them writing columns over the summer. She said she'd love to, and they asked her what ideas she had. "It had literally never occurred to me that I'd have to think of something to write," Moran wrote. To buy time, she opened the red suitcase. "'I made you a cake!' I say brightly," she wrote. "I carefully place the suitcase on the table... In the punishing August heat, during a three-hour walk around London, all the lemon cream inside the cake has split, and gone rancid."
Interviewing the prime minister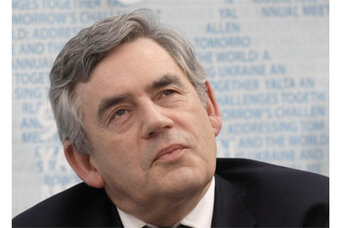 Moran planned to leave an hour early and take the subway when she went to interview then-Prime Minister Gordon Brown. Because of a problem with the printer at her office, she ended up missing the train she planned to take and called a cab, then waited. "Already, it's very, very clear that when the controller said, 'Yes – we have cars free!' what he meant was, 'Yes – we have cars free! Free to do whatever they like! Play in the sun; drive round and round the park really slowly. Sit and enjoy the sheer joy of North London," she wrote. The cab finally arrived. "[The driver] is the man who will cause my death when he says, 'I don't know where Downing Street is,'" Moran wrote. "This is, I admit, difficult information for me to process. On the one hand, I am alarmed that the cab driver doesn't know where 10 Downing Street – one of the most famous addresses in the world – is. On the other hand, I don't either, really. Is it quite near the Strand?"
'World of Warcraft' identity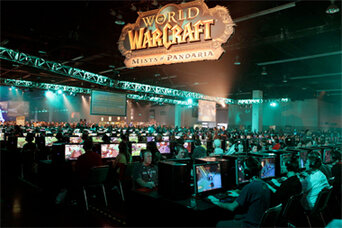 At one point, Moran's newspaper asked her to play the multi-player online roleplaying game "World of Warcraft" in order to write about it in a column. Moran said she quickly found it addictive. "World of Warcraft has turned my perceptions of the world upside down," she wrote. "Take, for instance, the very beginning of the game, when you decide on the character you will play.... when it's for an inconsequential Internet diversion, and you have almost infinite choice of what you will become – good, evil, male, female, human, weird minotaur thing with problem hair – it brings to the fore several profound self-realizations. My inner self, it turns out, is a beefy ginger dwarf – one with a huge beard. He is who I want to be. He is secret Caitlin. Discovering this is the kind of thing troubled celebrities pay Dr. Drew a small fortune to discover. I had done it in seven minutes, and with a choice of beard stylings, to boot."
Short 'Sherlock' run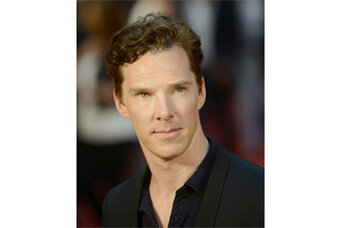 Moran, who said she is a huge fan of the "Sherlock" BBC series, recalled when the first season (or "series" in the UK) came to an end, totaling only three episodes. "But why are there only three episodes?" Britain asked, scrabbling around in the listings, in case there was a 'Sherlock' they'd overlooked, at the bottom," she wrote. "Only three?... WHY have they done this? IS THIS A GIGANTIC PUZZLE WE MUST DEDUCE – LIKE SHERLOCK HIMSELF?"
Lady Gaga's gift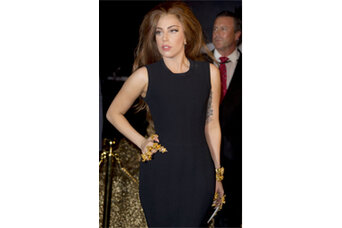 Moran interviewed Lady Gaga and asked her what the best thing was that she had spent her money on so far. The singer said her favorite was a Rolls Royce she'd bought for her parents. "I had it delivered on their anniversary," she said. She called her father and told him to go outside, but "he thought I'd got him a dancing gorillagram," Gaga said, so he wouldn't at first. When her parents finally saw the car, they at first thought it was theirs just for the day and were aghast when their daughter told them that they were the car's owners.
Real fashion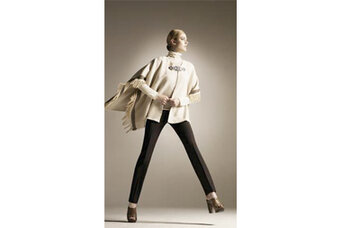 Moran said she saw the items that were being broadcast as the "it" items for the next fashion season and was displeased with most of them, especially capes. "[They] make the wearer look like... someone who's had their arms cropped off in a jousting tournament and is inexplicably coy about admitting it in front of their peers," she wrote. She said she always ends by deciding to either stick with what she has, or choosing items that she likes, whether or not they're the popular piece of the year. "When all the fashion editors were on Twitter in August fretting about which coat they were going to for this autumn, I just looked in my coat closet, noticed that my duffel coat was still there, and said, 'Yes. I know which coat I am going for this autumn. The one that I already have.'"