1.Charlie Chaplin's worldwide fame
In the early days of film, Burr writes that comedian Charlie Chaplin was by far the most famous male star. "He is, I believe, the most widely known man in the world," a reporter for the New York Herald Tribune wrote in 1917. "They know him almost as well in Japan and Paraguay and Spain as we do here. Because of that he has attained an almost legendary significance in the eyes of millions of people; they give him something akin to the homage of Bernhardt and Shakespeare and John L. Sullivan. These millions could never have that feeling for a Senator, a diplomatist, a millionaire."
William Powell makes the transition to 'talkies'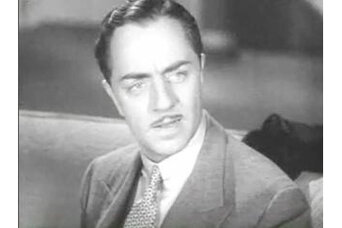 While "talkies" meant the death of some actors' careers, others made the transition without a problem or even came out better on the other side. "The Thin Man" actor William Powell played a villain when movies were still silent, but soon after sound in films was created, he played a detective in the 1929 film "The Canary Murder Case," the hero who tries to solve the mystery. Audiences apparently loved Powell as the protagonist. "I heard my first talking picture a few days ago," a fan letter read in Photoplay magazine. "It was 'The Canary Murder Case.' I thought it was great! William Powell had always been fixed in my mind as a villain of the screen until then. He will never seem the same to me again and I am glad of it, because I like him so much better this way. He has a really remarkable voice. It is so easily understood and contains such a soothing quality. Let's hear and see more of him!" Audiences would in films such as the "Thin Man" film series, "My Man Godfrey," and "The Great Ziegfeld."
Clark Gable's hobbies
Early on in his career, when MGM was trying to establish a public persona for "Gone with the Wind" actor Clark Gable, they shot various photos of Gable in outdoorsy poses, wearing flannel shirts and holding fishing equipment and shotguns. Gable loved fishing and hunting in real life, owning a hunting lodge in California later on. Gable also rode polo ponies until MGM told him to stop, afraid that he would injure himself.
'Gone with the Wind' Scarlett search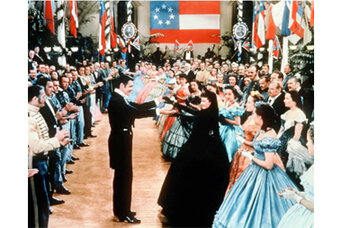 In the end, of course, actress Vivien Leigh was cast as spoiled Southern belle Scarlett O'Hara in the 1939 film version of "Gone with the Wind." But before that, the national casting call instituted by MGM reached insane proportions. When one of the film's directors (the movie would have three), George Cukor, traveled south to look for prospects during the search, one New Orleans newspaper devoted more space to that story than it did to the recent abdication of Edward VIII. Women's colleges allowed students to miss classes to go audition. One woman hid in the back of a truck which was crafted to resemble the cover of the "Gone with the Wind" novel and had the truck drive to producer David O. Selznick's house. When the back of the truck opened, she stepped out in full costume.
Road to 'Dirty Harry'
The role now forever associated with actor Clint Eastwood – the lead in "Dirty Harry" – was originally supposed to go to, of all people, Ol' Blue Eyes – singer and actor Frank Sinatra. But Sinatra had hurt his wrist filming "The Manchurian Candidate" years earlier, and the gun he would have used in the film was too heavy for him to hold. Actors Steve McQueen and Paul Newman both passed on the part before it finally went to Eastwood.
Harrison Ford rewrites 'Star Wars'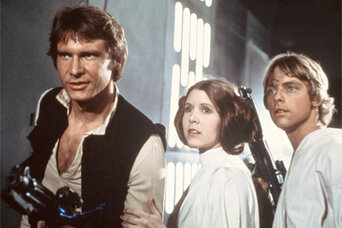 When Ford played arrogant smuggler Han Solo in the Star Wars films, the script for the second movie, "Star Wars: Episode V – The Empire Strikes Back" originally had him responding "I love you, too" when Princess Leia (Carrie Fisher) tells him she loves him just before he's frozen in carbonite. But Ford rewrote it, changing Solo's response to "I know" and then fought for his line to be included in the movie – which it was.