1.Weight of a backpack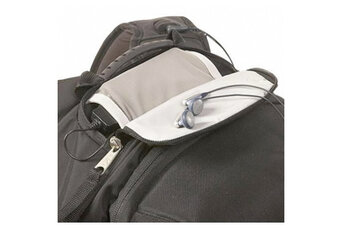 On the morning that Strayed was ready to embark on day one of hiking the Pacific Crest Trail, "a hush came over me," she wrote. "I was ready to begin." She put on her accessories such as sunglasses and a hat, then went to pick up her backpack. The only problem was, it wouldn't move. "It hadn't occurred to me that I wouldn't be able to [pick it up]," she wrote. "I'd simply thought that if I added up all the things I needed in order to go backpacking, it would equal a weight that I could carry." Finally, Strayed managed to get it on her backpack while holding onto the air conditioning unit in her hotel room, but part of the unit ripped away in her hands. "It felt pretty awful," she wrote of finally wearing the backpack. "And yet perhaps this was how it felt to be a backpacker."
Heat beating down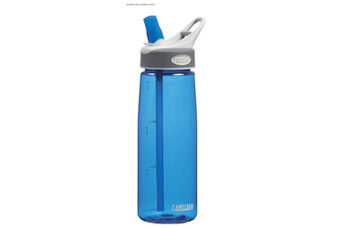 At one point, Strayed was about to go to bed on the trail and gratefully realized that for the first time, she hadn't had to put on her fleece anorak or any other shirt to keep her warm after dark. Her feelings changed in the morning when she realized how intense the daytime heat had become. "By noon the heat was so merciless and the trail so exposed to the sun I wondered honestly if I would survive," she wrote. "It was so hot the only way I could keep going was by stopping every ten minutes to rest for five, when I would chug water from my bottle that was hot as tea. As I hiked, I moaned again and again, as if that would provide some cooling relief, but nothing changed."
Filling the silence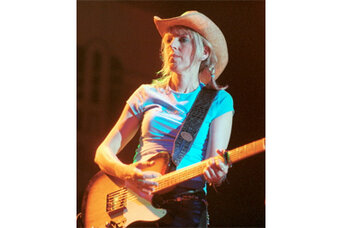 Strayed said that with the vast silence surrounding her on the trail, her mind stepped up eagerly to fill the void. "I found my mind playing and replaying scraps of songs and jingles in an eternal, nonsensical loop, as if there were a mix-tape radio station in my head," she wrote. "Up against the silence, my brain answered back with fragmented lines from tunes I'd heard over the course of my life – bits from songs I loved and clear renditions of jingles from commercials that almost drove me mad. I spent hours trying to push ads for Doublemint Gum and Burger King out of my head... An entire day was spent trying to piece together all the words of Lucinda Williams's 'Something About What Happens When We Talk.'"
Longing for food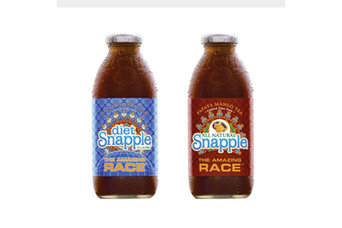 At one point on the trail, Strayed ran out of money and had to wait for a resupply box that she had packed before going on the hike and which was waiting for her at the next stop. "I spent hours in a half-ecstatic, half-tortured reverie, fantasizing about cake and cheeseburgers, chocolate and bananas, apples and mixed-green salads, and, more than anything, about Snapple lemonade," she wrote. "This did not make sense. I'd had only a few Snapple lemonades in my pre-[Pacific Crest Trail] life and liked them well enough, but they hadn't stood out in any particular way... But now it haunted me. Pink or yellow, it didn't matter."
Lack of water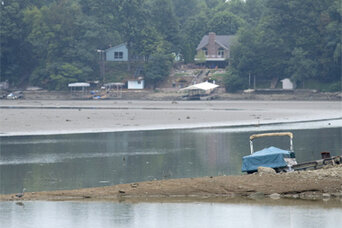 When hiking in hundred-degree heat, Strayed made her water last until she reached a tank of water located on the trail. When she saw it, she drained the last of the supply she'd brought, then saw a sign on the tank: "no water." "I was terrified," she wrote. "I was miles from water on a hundred-and-something-degree day. I knew that this was the most serious situation I'd been in so far on the trail." Strayed made it to a reservoir five miles away, though she felt queasy and overheated as she walked. "I was laughing with joy as I staggered down the slope toward the little dirt beach that surrounded the reservoir," she wrote.
Too-small boots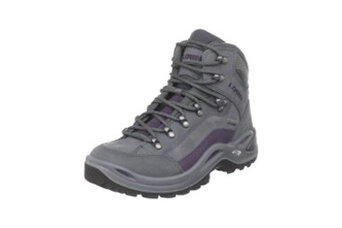 Strayed was in agony for days on the trail as her feet became blistered masses, with skin and toenails falling off. Multiple hikers told her the boots were too small, but she didn't have the cash to replace them. Finally, one hiker told her that REI, the company that sold her the boots, had a satisfaction guarantee and would replace them for free. "Within five minutes, the woman I spoke to had agreed to mail me a new pair of boots, one size larger, via overnight mail, no charge," Strayed wrote. "'Are you sure?' I kept asking her, yammering on about the trouble my too-small boots had caused me... I'd have jumped for joy after I hung up the phone if my feet had been well enough to do it."
Kind strangers
Strayed bonded with almost everyone she met along the trail, from fellow hikers to people she encountered in the towns she stopped at, some of whom offered her a place to stay for the night. In one incident, two fellow hikers left her a peach that they'd gotten from another group, and it was lying on a picnic table waiting for Strayed when she arrived at that spot in the trail. "The kindness with which it was given blunted the heat and tedium of the day," she wrote. "As difficult and maddening as the trail could be, there was hardly a day that passed that didn't offer up some form of what was called trail magic.... the unexpected and sweet happenings that stand out in stark relief to the challenges of the trail."
The end of the trail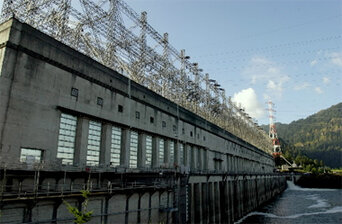 Strayed wrote that she later married her husband at a spot near the Bridge of the Gods, where her Pacific Crest Trail journey ended, and she brought back her husband and their two children to have ice cream at the spot at the end of the trail so she could tell them about her trip. But she said that at the moment she had finished her trip, it was enough for her that she didn't know what the future held. "I didn't have to know," she said. "It was enough to trust that what I'd done was true."