1."The Art of Eating," by M.F.K. Fisher
Written during World War II as a guide to advise wives cooking with few supplies, "The Art of Eating" conveys M.F.K. Fisher's love for making and eating food in a sampling of essays, musings, and historical accounts.
Julia Child once praised this culinary classic, writing, "How wonderful to have here in my hands the essence of M.F.K. Fisher, whose wit and fulsome opinions on food and those who produce it, comment upon it, and consume it are as apt today as they were several decades ago, when she composed them. Why did she choose food and hunger she was asked, and she replied, 'When I write about hunger, I am really writing about love and the hunger for it, and warmth, and the love of it ... and then the warmth and richness and fine reality of hunger satisfied.' This is the stuff we need to hear, and to hear again and again."
"Between Meals: An Appetite for Paris," by A.J. Liebling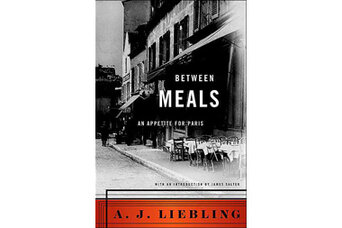 New Yorker writer A.J. Liebling recounts – in a fluid and witty voice – the experiences in Paris that allowed him to dine superbly without overspending.
"Blood, Bones & Butter," by Gabrielle Hamilton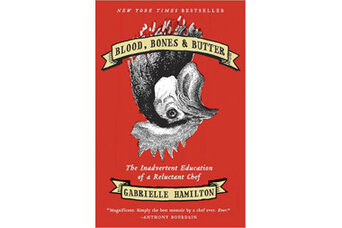 A New York Times bestseller, "Blood, Bones & Butter" recounts the journey of Gabrielle Hamilton, owner of Prune restaurant in New York, and the challenges and joys she faced in her life and in kitchens where she worked.
Blood, Bones & Butter" was reviewed by the Monitor in 2011.
"Day of Honey: A Memoir of Food, Love, and War," by Annia Ciezadlo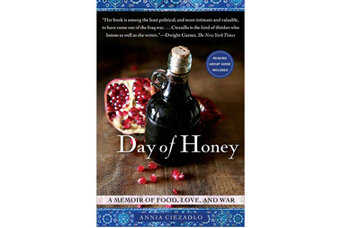 Annia Ciezadlo writes movingly of the traditions and rituals of eating in Baghdad, where she moved with her Lebanese husband in 2003, and how a shared pleasure in cooking and eating helps her and the community prevail in the midst of a region torn apart by fighting.
"Day of Honey" was reviewed by the Monitor in 2011.
"The Debt to Pleasure," John Lanchester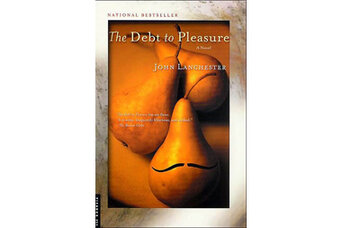 In a novel ripe with recipes and plot twists, John Lanchester creates a protagonist who knows what he wants when it comes to food. Happy to showcase both his philosophic theories and his knowledge of history, Tarquin Winot reveals far more than he may wish the reader to know, and what begins as a simple cookbook ends by providing a sinister look into a troubled psyche.
"An Everlasting Meal: Cooking with Economy and Grace," by Tamar Adler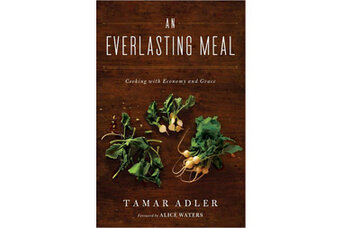 In "An Everlasting Meal," Tamar Adler shows how to make use of every last thing in your kitchen. Scraps become flavoring when you use bones in soups and orange peels can help to zest up marmalade. A pot, water, and flame are seen as the mainstays of any meal.
"The Fortune Cookie Chronicles: Adventures in the World of Chinese Food," by Jennifer 8 Lee
Does the fortune cookie actually come from China? Absolutely not. That's just one tidbit Jennifer 8 Lee learns as she travels across the US to discover what most of us already suspected: American Chinese food is not Chinese. But Lee goes on to delve deeper here, exploring the history of Chinese food in the US and its impact on American life and the immigrant experience.
The Monitor reviewed "The Fortune Cookie Chronicles" in 2008.
"Heat: An Amateur's Adventures as Kitchen Slave, Line Cook, Pasta-Maker, and Apprentice to a Dante-Quoting Butcher in Tuscany," by Bill Buford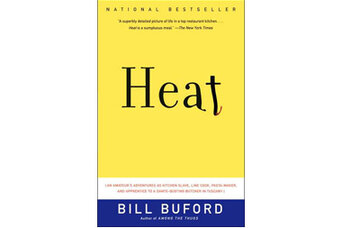 Bill Buford recounts his exhilarating and adrenaline-inducing experiences working in the kitchen of Mario Batali, star chef and owner of Babbo restaurant in New York, and as a butcher's assistant in Tuscany. Buford, who was fiction editor at The New Yorker for eight years, writes of the trials of starting at the bottom of the totem pole, the competition of the kitchen, and his love for Italian cuisine.
The Monitor reviewed "Heat" in 2006.
"Home Cooking: A Writer in the Kitchen," by Laurie Colwin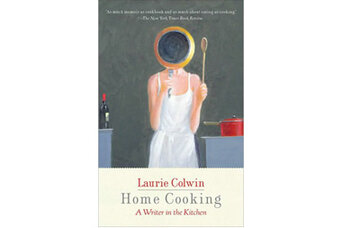 "Home Cooking" invites readers into Laurie Colwin's kitchen, where she shares with them all the surprises and disasters – along with the company of family and friends – that occur within. Colwin's experience as a writer for Gourmet magazine combines with her heartfelt love of home to make this a quick and cheerful read.
"The Man Who Ate Everything," Jeffrey Steingarten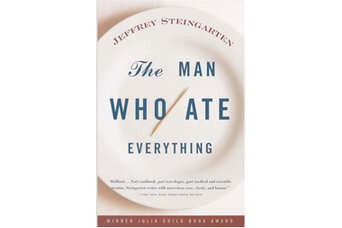 A food critic for Vogue and a judge on "Iron Chef," Jeffrey Steingarten knows his food. His humorous accounts of traveling the globe and sampling its array of culinary offerings will entertain even those readers who never set foot in a kitchen.
"Oranges," by John McPhee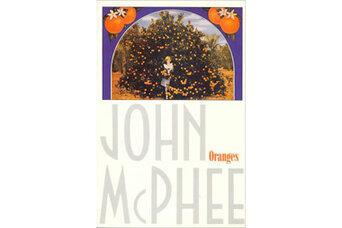 Famed New Yorker writer John McPhee profiles the workers involved in every step of the orange production, from Florida growers to concentrate packers. Rich in history and humor, "Oranges" is a typically fascinating piece of McPhee reportage.
"The Oysters of Locmariaquer," by Eleanor Clark
Eleanor Clark brings to life the history, process, and heart of a little-known village on the coast of France that happens to be the source of the famous Belon oyster.
"Simple Cooking," John Thorne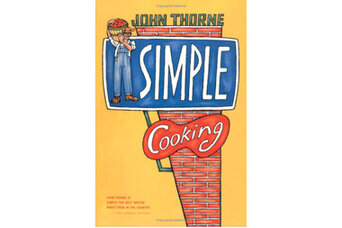 John Thorne reminisces about the simple dishes that still taste superb, transitioning from memory to recipe in a seamless manner. Unafraid to give an honest opinion, he offers a nostalgic adventure down the cooking portion of memory lane.
Read a review here: Simple Cooking
"The Tummy Trilogy," Calvin Trillin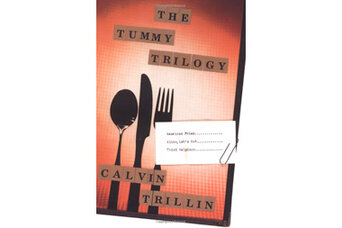 Three books, "American Fried," "Alice, Let's Eat," and "Third Helpings," comprise this trilogy, which Calvin Trillin presents with eloquence and humor. Known as the "Walt Whitman of American eats," Trillin describes his travels around the globe and claims that good food is not found in the form of haute cuisine at elite American restaurants.