1.Changes in the First Family's diet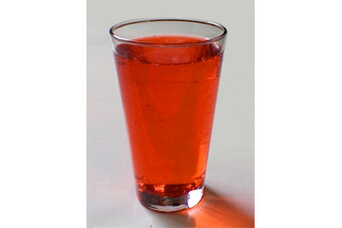 After Michelle Obama heard that reports that one in three American children is overweight or obese, she says she and her husband, President Barack Obama, made the decision to change the family's lifestyle. "We started small, emptying our pantry of unhealthy foods and filling our glasses with water and skim milk instead of sugary drinks," she wrote. "We ate at home more often. We began to add more vegetables to our meals. We discovered farmers' markets and locally grown, fresh produce. And desserts became a treat for the weekends. Soon we all began to feel better. We were more alert during the day, slept better at night, and had more energy."
Dog on the job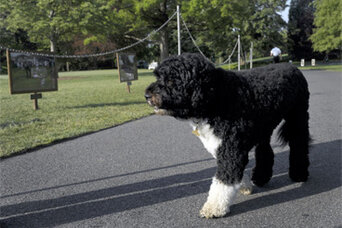 Obama says that every morning, the Obamas' dog, Bo, goes down to the White House garden with groundskeeper Dale Haney. "Bo takes his job very seriously," Obama writes. "If I go out and he's with his worker crew from the National Park Service, he largely ignores me."
Worms and rain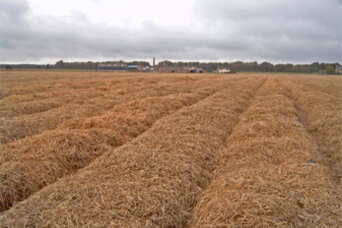 Obama says that one of the biggest problems she and the others working on the White House Kitchen Garden faced their first spring was cutworms, a kind of caterpillar. The other major challenge was keeping the soil moist enough, but not so damp that it washes away when rain hits. The garden staffers covered new plants with paper cups, minus their bottoms, to protect the plants from cutworms and added straw on top of the garden beds to make sure the soil was damp enough, but would stand firm if the garden had to weather a rainstorm.
Green gardening gloves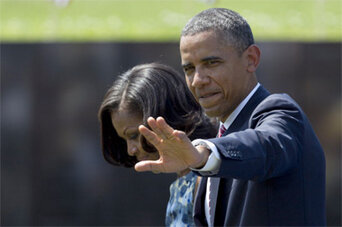 Obama writes that when her husband came back from Ohio after a trip, he had a special surprise. "He didn't hop off Marine One carrying a bouquet of flowers," she wrote. "Instead, the package in his hand was a pair of bright green gardening gloves.... The gloves have been my go-to pair in the garden ever since. And I like the green, because no matter what season it is, it makes me think of a perfect spring day."
A more portable garden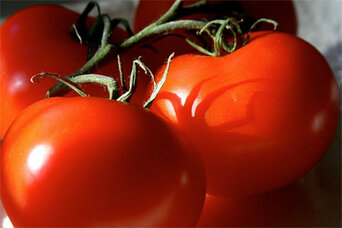 For families who live in the city or may not have space for a regular backyard garden, National Park Service Supervisory Horticulturist Jim Adams suggests trying a container garden – growing food out of small pots that can be kept on a balcony or windowsill. Adams says the plants will require six to eight hours of direct sunlight and, if you live in a hot area where temperatures get above 90 degrees, amateur gardeners may need to water their pots twice a day. "Tomatoes, cucumbers, lettuce, herbs, and peppers are all well suited to a container garden," Adams wrote. If you're going for a full garden, he also suggests checking to learn at which temperature it's best to plant and grow certain crops. Some, like garlic and onions, can be planted when it's 55 to 75 degrees, while others, like sweet potatoes and watermelons, thrive when it's 70 to 85 degrees.
Enthusiasm is sometimes better than skill
Obama says it was a memorable day when they first had preschool children at the White House Kitchen Garden for harvesting. "Two of the little girls were so excited to be part of the harvest that they didn't just pull the peppers off the plants," she wrote. "They pulled out the entire pepper plant. They didn't just pull off an herb stem; they pulled the whole herb out of the ground, roots and all. At first we tried to stop them, but those two were so focused and engaged that we just laughed and let them have at it."
Making a children's garden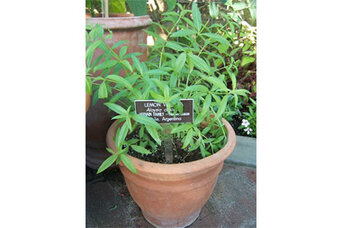 Adams also offered tips on how to create a children's garden that would engage the interest of young farmers, suggesting planting herbs like lemon verbena that have a strong smell and so will appeal to children. And don't make it too big at first – start small so children aren't overwhelmed. "A small plot can be weeded and watered more easily by little hands, and small spaces also encourage ownership," Adams writes.
Protecting plants in winter
The White House Kitchen Garden staffers tried "hoop houses," long plastic hoops that covered plants and protected them from the cold, in the winter. While there was a little trial and error – Obama says they had to move the hoop houses farther apart than they originally planned the next year because they needed more room to shovel snow – the hoop houses worked remarkably well. "Some varieties of lettuce grew even better in the hoop houses than during the regular garden season," she wrote.