1.Camp days led to the creation of Fonzie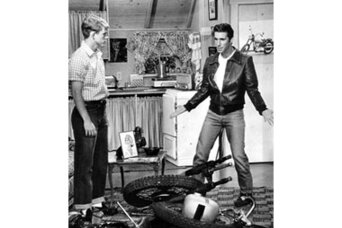 Marshall was inspired to create the iconic character of greaser Arthur Fonzarelli, better known as Fonzie, by his best friend at a camp called Greenkill, located in the Catskill Mountains in New York, where he worked at as a counselor when he was a teenager. Marshall says his friend Pete Wagner was the basis for Fonzie. "A cool, silent type with penetrating eyes," Marshall writes of Wagner. "Pete had the confidence, self-esteem, and 'cool' quality I admired and wanted to cultivate for myself. He told me the best book you could read was 'Catcher in the Rye,' and he was right." At Greenkill, the staff found out Marshall knew some Yiddish and gave him all the Jewish campers. Marshall says he would conduct weekly services for them which he would make up off the top of his head.
Material, not education, matters in comedy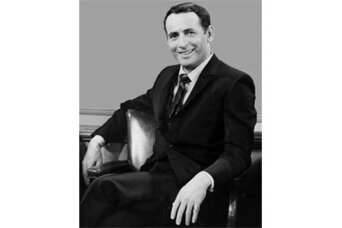 One of the first Hollywood contacts Marshall made was comedian Joey Bishop, who worked as a guest host for "The Tonight Show" and whom Marshall and his writing partner from college, Fred Freeman, met through another showbiz contact. When Marshall went to meet Bishop, he showed him his diploma from Northwestern University. Bishop asked what it was. "'My college diploma,'" Marshall replied. "'I thought you would be impressed by my writing degree.' 'Interesting,'" Marshall says Bishop replied. "'But write some jokes on the other side of it and then I'll really be impressed."
An ambitious partner is a good thing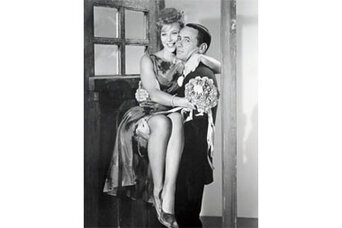 After Marshall and Freeman had worked for Bishop, the comedian contacted Marshall and Freeman and asked if the two wanted to move to Los Angeles to be writers on his new sitcom, "The Joey Bishop Show." Marshall was still deciding when Freeman told Bishop yes. "Sometimes it is important to have a partner more ambitious than you are," Marshall writes. Marshall moved to Los Angeles – permanently, though he didn't know it at the time.
Marshall learned what Lucille Ball liked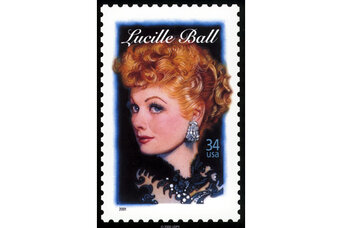 Marshall became a writer for "The Lucy Show," and he and another writer, Jerry Belson, wrote scripts in which a plotline led up to a big comedy scene, a style Marshall said Ball particularly liked. Once, he and Belson wrote an episode in which Ball was at a banquet wearing roller skates, which she couldn't get off – but during a rehearsal, Ball lost control and slammed into a line of waiters. "The sight of this threw Jerry and me into a complete panic," Marshall writes. "He said, 'Do you think we've killed Lucy?' But she quickly got up.... 'No. No. I'm fine,' she said. 'It was my fault. Keep writing this kind of script and I'll keep going at it.'"
Entertainment was a family affair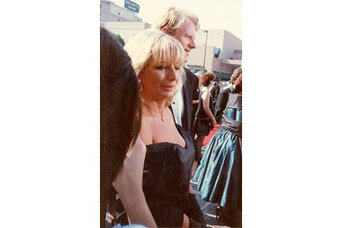 After Marshall was living in California, the rest of his family – his parents and two sisters, including actress-director Penny Marshall – all moved out to California, too. Marshall says that because they all needed jobs, he cast them in "The Odd Couple" when he was working on the show as producer and occasionally director and writer. Penny Marshall played the character of secretary Myrna Turner; his sister Ronny came on once as Myrna and also as the sister of Marshall's character, Werner; and Marshall's mother played a tap dancer in one of the episodes. Penny Marshall and their father became associate producers on "The Odd Couple." "This is when I began to make nepotism an acceptable art form," Marshall writes.
Henry Winkler was a tactful star on 'Happy Days'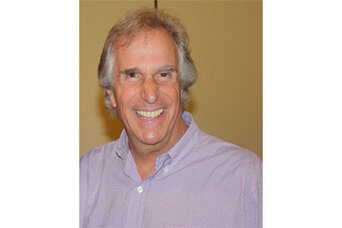 When "Happy Days" was on the air and greaser Fonzie had become a breakout character, network executives told Marshall they wanted to change the show name to "Fonzie." Marshall thought that changing the name would be insulting to actor Ron Howard, who played son Richie Cunningham. "Henry agreed with me and wouldn't support any change in the title," Marshall writes. "So Henry proved to be not only a talented actor but a sensitive gentlemen as well. Another actor might have taken the new title and run with it, but that wasn't Henry's style, and it still isn't."
'Laverne & Shirley' stress led to strange situations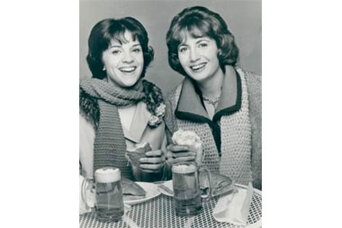 Marshall details the arguing and stress that went on behind the scenes of the show 'Laverne & Shirley,' which he created and which starred his sister Penny Marshall and Cindy Williams. Marshall says that while he can look back on the show now with some fondness, at the time the volatile show made him so worried that he would absentmindedly do things without realizing it, including distractedly trying to use his telephone as a blow dryer and getting into the backseat rather than the driver's seat of his car. "These things could happen to anyone under stress," he writes. "But they happened to me a little too often during the eight tumultuous years of 'Laverne & Shirley.'"
Julia Roberts was only 'Eric Roberts' little sister'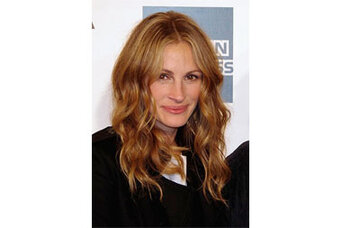 Marshall auditioned actress Julia Roberts for the movie "Pretty Women" and only knew her from "Mystic Pizza," her then-relationship with Liam Neeson, and the fact that she was actor Eric Roberts' younger sister. "In walked a gangly girl, with schlumpy posture and hair all over the place," Marshall writes. "When she smiled, however, you just thought, 'Wow!'"
A sports ritual made Al Pacino comfortable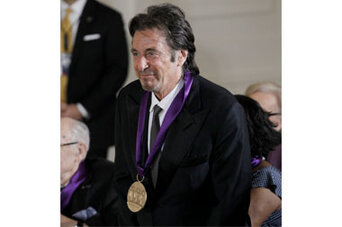 Marshall, who loves sports, started a routine on the set of the movie 'Frankie and Johnny' where, if actors Al Pacino and Michelle Pfeiffer were about to do a tough scene, he, Pacino, and Pfeiffer would put their hands together and shout, "Frankie and Johnny!" Marshall was surprised when, before doing the first publicity interview for the film, Pacino came over to him and Pfeiffer and asked, "Can we do the hand-holding thing?"
Marshall's granddaughters liked Anne Hathaway's 'princess hair'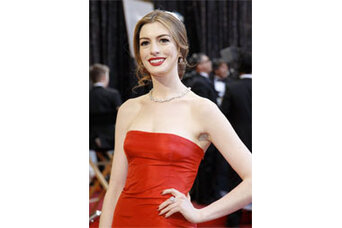 Marshall had his casting department for 'The Princess Diaries' interview more than 900 actresses for the part of Mia Thermopolis, then Marshall showed his granddaughters, who were four at the time, what he considered the eight most promising screen tests. They immediately liked Anne Hathaway best because, his granddaughter told him, she had 'princess hair.'