1.She still harbors a grudge towards the Nixon administration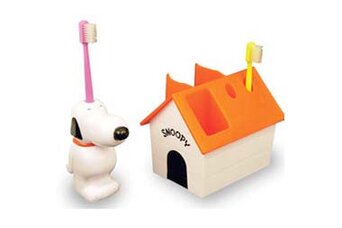 When Wentworth was growing up and her mother and stepfather hosted parties, often government officials would be on the guest list. One evening, Nixon's Secretary of State was attending and had Wentworth's miniature dachshund Max put in a cage, and a Secret Service agent stood outside her bedroom door. "I can understand securing the exits and blocking basement doors," Wentworth writes. "But an eight-year-old girl's room with matching blush pink tulip wallpaper and curtains? What was I going to do? Leap out of bed in my nightgown and stab the Secretary of State with my Snoopy toothbrush?"
Henry Kissinger was not impressed by her song-and-dance routine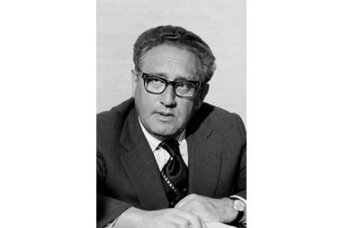 At Wentworth's stepfather's 60th birthday party, Wentworth made an appearance singing "Animal Crackers" à la Shirley Temple. "I couldn't make out any faces, with one exception," Wentworth writes. "Henry Kissinger watched me chasse, grand jeté, and pas de bourrée.... without even the hint of a smile. He stared me down with an expression borrowed from the evil child catcher in Chitty Chitty Bang Bang.... There was enthusiastic applause from the crowd and erratic clapping from Kissinger (he looked more like he was trying to kill a mosquito)."
'Dallas' was the highlight of the week for one Spanish family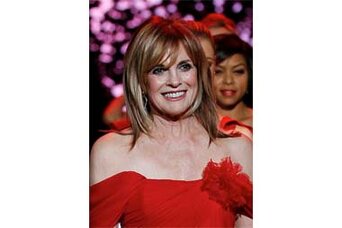 When Wentworth went to stay with a family in Spain for a summer, every member of the town would come to her host family's house on Wednesday nights to watch "Dallas," since the host family was the only one in the area with a TV. "There would be deafening silence until Linda Gray (whose voice was dubbed by a Hispanic male wrestler) screamed an ultimatum at the stable boy," Wentworth writes. "The room would shake their heads with gasps and tsks. One great-great-great-grandmother would stand up and, shaking her fists, scream at the actors as if certain she was getting through to them."
Wentworth's summer baking business got a little too successful
Wentworth and her friend decided to bake cakes as a summer job and sell them. When Wentworth's mother started spreading the word, the cakes grew incredibly popular – so popular that friends in other cities were putting in orders. But how to send the cakes long distance? "I ended up buying cardboard moving boxes, dropping a cake in, duct-taping it shut, and marching it over to the post office," Wentworth writes. "The socialites from Sacramento or Chicago were too polite to complain about a smashed box full of crumbs."
Wentworth ran afoul of the dress code at a London job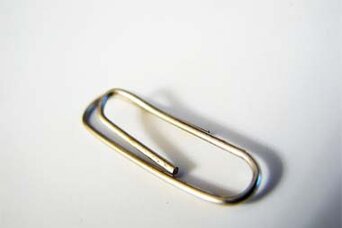 When she was 17, Wentworth interned for a summer at Christie's, an art and auction house in London. The second day of work, she wore tweed pants, but was told that women working for Christie's never wore pants, period. The third day, she wore her hair loose and was told that all long hair had to be pulled back. "I used paper clips to keep my hair in the best croissant I could muster without a brush or mirror, which set the metal detector off coming back from lunch," Wentworth writes.
Wentworth's relatives were out of their element at the wedding reception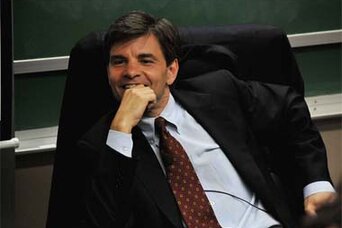 When Wentworth married journalist George Stephanopoulos, the Greek band started playing traditional songs at the reception. "My favorite moment was watching my relatives try to Greek dance," Wentworth writes. "It was like watching a group of old people auditioning for Lord of the Dance. Then mercifully they were swept up by George's family to snake around the room, screaming 'Opa' at inappropriate moments."
Her gift to Donald Rumsfeld was misunderstood
After Rumsfeld told Wentworth about an E.B. White book with an essay about dachsunds – a breed of dog they both adored – Wentworth followed in the footste[ps of her socially adept mother and bought the book. Then she went to Rumsfeld's house to deliver it. She figured Rumsfeld wasn't home, so she went to the gate and threw the book over the side, assuming it would be found by a staff member and delivered to the former secretary of state. "Within seconds I was surrounded," Wentworth writes. "The gardener, the phone repair man, and two guys in sunglasses sitting in the black Suburban, all packing heat, circled me.... I found out later that the book was whisked to McLean, Virginia, to be inspected and X-rayed."
Obama thought she was a little racy for the White House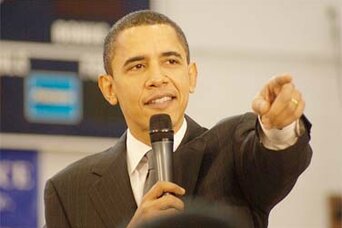 Wentworth was chosen to emcee an event at the White House with Michelle Obama. When it was Obama's turn to speak, she said, "I was just upstairs with the president, and he asked me who was emceeing my event. I said, Ali Wentworth, and Barack said, 'Really? She's very funny, but isn't she a little... inappropriate?'"