1.'Charles Dickens: A Life,' by Jane Smiley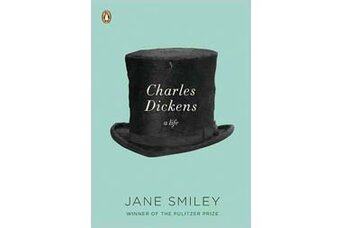 Pulitzer Prize-winning novelist Jane Smiley says it was a novel by Dickens ("Our Mutual Friend") that solidified her own desire to become a writer. Here she honors the life of Dickens with an accessible biography that also offers insight into the author's most famous novels. Smiley provides analysis of Dickens' style of writing and looks at the now-standard literary devices that he pioneered.
'Dickens,' by Fred Kaplan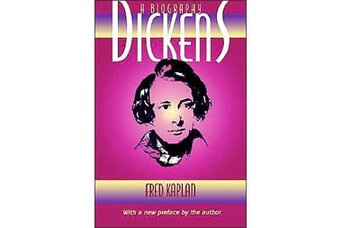 Fred Kaplan's biography of Dickens is a solid piece of work that manages to speak to both general readers and those more advanced in their studies of Dickens. Kaplan takes readers on a thorough tour of Dickens' life and circumstances: his childhood brush with poverty; his unfortunate marriage; his meteoric success and vast social and professional network. Kaplan provides insight into the circumstances and life events that led Dickens to become one of the foremost literary names of all time.
'Dickens: Private Life and Public Passion,' by Peter Ackroyd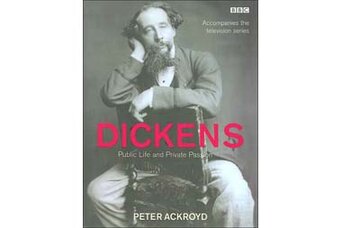 Award-winning English biographer and historian Peter Ackroyd shows what growing up during Dickens' time would really have been like, with no glamorization of the harsh circumstances that the author confronted. Ackroyd examines the social issues about which Dickens felt strongly and also provides a comprehensive overview of the mood which prevailed in the Dickensian era, paying special attention to the railroad and other outgrowths of the Industrial Revolution.
'The Life of Charles Dickens: The Illustrated Edition,' by John Forster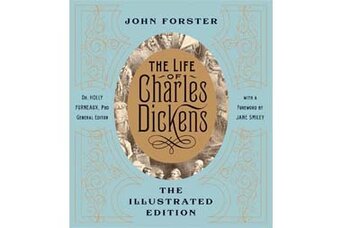 John Forster, Dickens' closest friend and handpicked biographer, was the first to write about the celebrated author after his death. Forster's work relies heavily on excerpts of letters written between Forster and Dickens. This edition of Forster's biography also includes rarely seen photographs as well as more contemporary criticism and reviews of Dickens' work.
'Charles Dickens: His Tragedy and Triumph,' by Edgar Johnson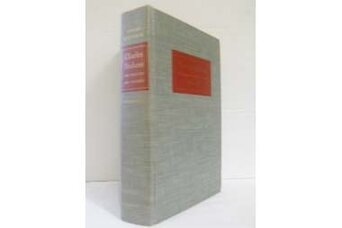 Edgar Johnson's original two-volume biography of Dickens (now also available in an abridged version) was first published in the 1950s but still remains an excellent, exhaustive look at the writer's life and work. Johnson's work provides a full and complete view of the events in Dickens' life, discussing the writer's childhood and life as head of his family, as well as examining his work and offering analysis of various Dickensian characters and plotlines.
'Charles Dickens,' by Michael Slater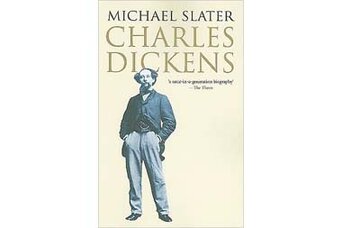 Michael Slater's book is one of the most recent of major Dickens biographies (published in 2009) and some rank it as among the best. Slater examines the life of the author but focuses also on Dickens' writing, including less well-known pieces, such as the children's stories he wrote, speeches he gave in England and abroad, and letters he wrote to family members and contemporaries. Ranging broadly over Dickens' output, Kaplan is able to examine the development of the author's signature style and the themes that carried over to each piece of writing. He also delves into the personality of the famous author, illuminating both his good and bad traits.
'Becoming Dickens,' by Robert Douglas-Fairhurst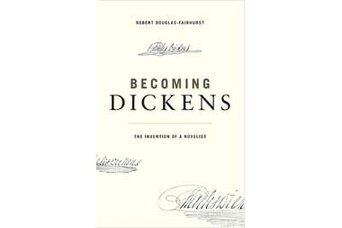 As the title suggests, this insightful biography by University of London professor and Dickens scholar Robert Douglas-Fairhurst focuses on the author's early life, discussing Dickens' childhood (during which he was forced to work in a factory); the many professions that could have claimed him (including law, journalism, and the stage); and seminal incidents like the suicide of a colleague.
'Charles Dickens: The Making of a Literary Giant,' by Christopher Hibbert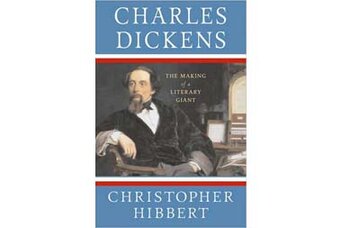 British author and historian Christopher Hibbert's 1967 biography focuses on how Dickens became the writer we know today. Hibbert examines Dickens' early writing techniques and demonstrates the ways that the author's early life and personal experiences informed plot points and characters in his famous works.
'The Life of Charles Dickens: His Life, Writings and Personality,' by Frederic G. Kitton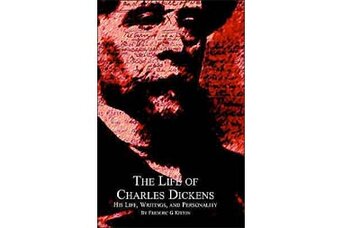 This 1901 book by memoirist and Dickens expert Frederic G. Kitton sheds light on some of the lesser-known aspects of the author's life, including his stints as a journalist, public reader, actor, and social activist. The biography also examines Dickens' driving work ethic which led him to take on an exhausting round of public speaking engagements and may have contributed to his death at the age of 58.
'Charles Dickens: A Life,' by Claire Tomalin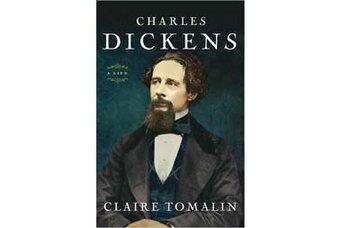 This recent contribution (2010) by noted biographer Claire Tomalin gives equal time to Dickens' admirable traits and his failings, while thoroughly chronicling his childhood, his life as a young adult before his success as an author, and his journey to fame, as well as his years as the most well known man in England. Tomalin also provides an informed discussion of Dickens' relationship with Nelly Ternan, the young actress believed to have been his mistress, about whom Tomalin wrote an earlier (1991) biography.
'Charles Dickens at Home,' by Hilary Macaskill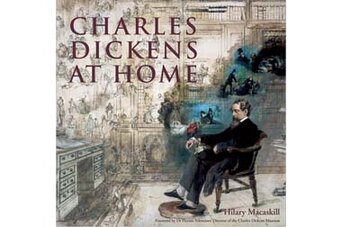 Journalist and travel writer Hilary Macaskill focuses on the places Dickens lived and the many cities he traveled to. Macaskill posits that the intense interest that Dickens took in arrangements of his own home is reflected in the attention to detail that he lavished on his literary works. Her book also investigates the locations Dickens visited on his speaking tours as well as the areas in which his houses were located, and how these informed the plotlines and characters of his books.
'The Selected Letters of Charles Dickens,' edited by Jenny Hartley
Author and Dickens scholar Jenny Hartley's compilation of the author's letters presents Dickens in his own words. The collection contains letters by Dickens to various recipients, including fellow authors like Hans Christian Andersen, Washington Irving and Wilkie Collins.
'Charles Dickens and the Street Children of London,' by Andrea Warren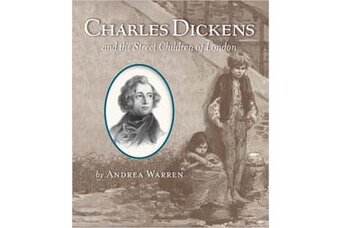 Aimed at readers age 12 and up, this 2011 book by young adult author Andrea Warren highlights the way that Dickens' legendarily dark plotlines – often involving children living in poverty – were meant to shed light on the real situations being faced by impoverished families and orphans every day.The book discusses some of the horrors of the lowest classes that the author saw during his youth and how they motivated him in his writing later in his life.
'Girl in a Blue Dress,' by Gaynor Arnold
Gaynor Arnold's novel begins with the funeral of a famous writer named Alfred Gibson, who bears more than a passing resemblance to Dickens. The story follows Dorothea, Gibson's widow, as she receives an invitation for an audience with Queen Victoria and begins to examine what her marriage to the famous author "Gibson" was really like. Although this is a work of fiction, Arnold tailors her narrative so closely to the actual facts of the unhappy history of Dickens and his wife Catherine that the book serves as a good starting point for readers interested in learning about Dickens' actual experience of matrimonial woe.
'The Man Who Invented Christmas,' by Les Standiford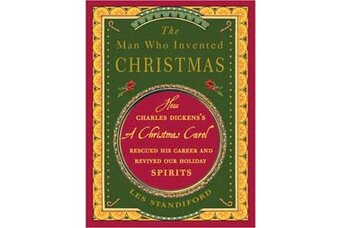 Historian and author Les Standiford looks at the circumstances surrounding Dickens' creation of "A Christmas Carol" and argues that the book practically single-handedly transformed the Anglo-Saxon style of celebrating Christmas and turned it into the festival that we know today. The story is an entertaining one and makes a great holiday read.
'Charles Dickens,' by Harold Maltz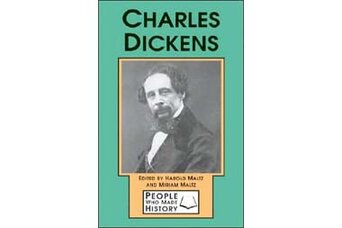 Released as part of the "People Who Made History" series, this book is aimed at readers 12 and up and provides a comprehensive look at Dickens' life and major works. The book includes helpful add-ons like definitions of difficult words and a timeline of Dickens' life as well as discussion questions.
'Charles Dickens: England's Most Captivating Storyteller,' by Catherine Wells-Cole
Catherine Wells-Cole's interactive book is meant for readers 8 to 12 years old and brings a hands-on aspect to the exploration of the life of the famous writer. The book tells the story of Dickens' life enhanced with visual elements, including sidebars, flaps to open, and envelopes from which to extract letters written by Dickens. There are also accompanying illustrations.
'The Cheshire Cheese Cat,' by Carmen Agra Deedy and Randall Wright, illustrated by Barry Moser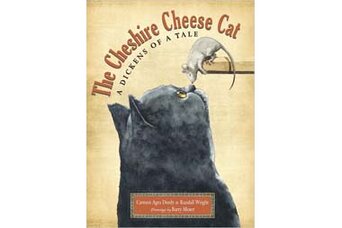 Carmen Agra Deedy and Randall Wright's novel, meant for readers ages 8 to 12, is subtitled "A Dickens of a Tale." A further hint lies in the book's first lines: "He was the best of toms. He was the worst of toms." The story follows animals living at an pub called Ye Olde Cheshire Cheese (an actual historic London eatery) that once boasted Charles Dickens as a patron. In Deedy and Wright's story Dickens likes to come and write. His journal entries observe that something's going on between the house cat named Skilley and the mice at the pub. And what do you know: There's also a mouse named Pip.
'The Haunting of Charles Dickens,' by Lewis Buzbee, illustrated by Greg Ruth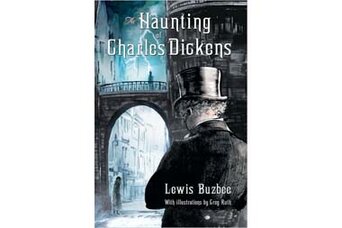 In Lewis Buzbee's book for readers ages 10 to 14, it's 1862 in London, and Meg Pickel's older brother Orion has disappeared. Unable to sleep, Meg slips out one night to look for him and stumbles upon famous author Charles Dicken, out for a walk in London's darkened streets because he, too, cannot sleep. The two team up to search for Orion and offer readers the pleasure of following them through text and black-and-white illustrations that do a marvelous job of recreating Dickens' London.
'Charles Dickens: Scenes From An Extraordinary Life,' by Mick Manning, illustrated by Brita Granstrom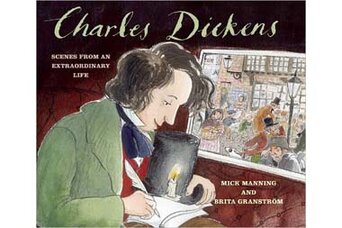 Mick Manning's book is meant for readers ages 8 to 12 and features an easy-to-follow narrative of the author's life, told by the author himself. Panels inside the book divide sections of Dickens' personal history into easy-to-understand sections, and the writer's most well-known books are summarized.