1.'A Charlie Brown Christmas,' by Charles M. Schulz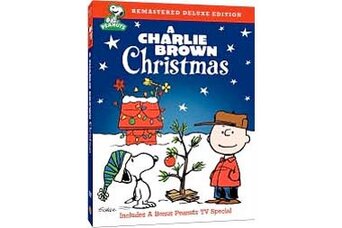 Although this Christmas classic was created for TV it was based on characters from the "Peanuts" comic strip by Charles M. Schulz, which ran from 1950 to 2000. In "A Charlie Brown Christmas," which was the first Peanuts TV special and premiered in 1965, main character Charlie Brown has become disenchanted with the commercialism of Christmas. He's reminded of the true meaning of the season with the help of his friend Linus (whose famous speech horrified network executives at the time because of its religious content) and a tiny, needle-shedding Christmas tree.
'How the Grinch Stole Christmas!,' by Dr. Seuss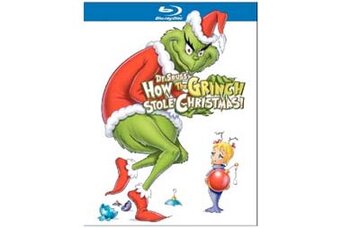 The book by Dr. Seuss, written in his trademark rhyming style, was turned into a TV special that premiered in 1966 with Boris Karloff serving as the narrator and the voice of the Grinch. The Grinch, who hates Christmas – "the whole Christmas season" – plots to ruin the holiday for the happy Whos by stealing their presents. It turns out, however, that Christmas "doesn't come from a store" and it's a tiny little Who named Cindy Lou who helps the Grinch to learn that "Maybe Christmas, perhaps ... means a little bit more."
'Rudolph the Red-Nosed Reindeer,' by Robert L. May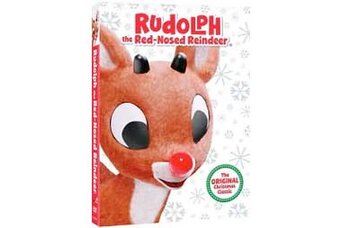 Santa Claus's reindeer Rudolph, who leads the pack with his glowing red nose, first appeared in 1939 when Robert L. May wrote a poem about him for department store company Montgomery Ward. The illustrated poem was given out by the company as a holiday promotion and soon became popular. In the Rankin/Bass TV special, which premiered in 1964, Rudolph is made fun of because of his glowing nose. Elf Hermey also faces ridicule when he announces he wants to be a dentist, not build toys. The North Pole residents soon learn the value of accepting everyone when Rudolph's nose proves the key to saving Christmas.
'The Year Without a Santa Claus,' by Phyllis McGinley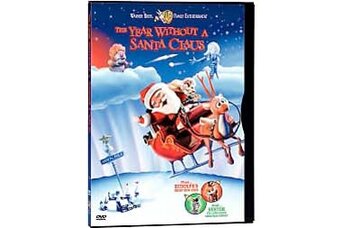 It was 1956 when author Phyllis McGinley first published her story about the year that Santa Claus decides to take the holiday off. Santa isn't feeling well. In addition, for some years now he's been sensing that holiday spirit is running low. No one will notice, he figures, if he sits Christmas out this time. In 1974 a Rankin/Bass TV special based on the narrative premiered. Mrs. Claus, two elves, and a boy from America set out to prove Santa wrong, leading them to encounters with the Snow Miser and Heat Miser, who get two memorable song-and-dance numbers along the way.