1.'Medal of Honor,' by Peter Collier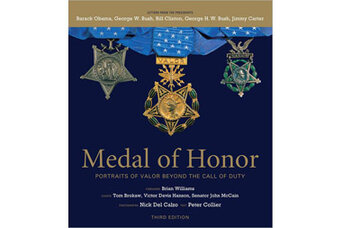 Medal of Honor by Peter Collier (Artisan, $45, 336 pp.) – with essays by John McCain, Tom Brokaw, and Victor Davis Hanson – tells the stories of the soldiers who have won the Medal of Honor, the highest military decoration awarded by the United States government. Stories range from those of World War II sergeant Lucian Adams, a 20-year-old from Texas, who single-handedly destroyed a German machine gun position on two separate occasions, to Iowa infantryman Salvatore A. Giunta who, in Afghanistan's Korengal Valley, ran into enemy fire to pull a fellow American to safety, in addition to chasing down two Taliban who were attempting to drag one of Giunta's wounded comrades away with them. "Every single soldier I've been with in two combat tours deserves to wear this just as much as I do," Giunta said at the ceremony in which he received his award. Included in "Medal of Honor" are letters from presidents including Jimmy Carter and Barack Obama.
'Life Upon These Shores: Looking at African-American History, 1513-2008,' by Henry Lewis Gates, Jr.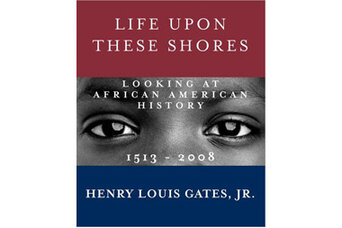 Harvard University professor and author Henry Louis Gates, Jr. begins Life Upon These Shores (Knopf Doubleday, 512 pp., $50) with the arrival of the first Africans in Jamestown and continues on through American history, telling the stories of African-Americans with accompanying photos, illustrations, and documents. Gates discusses events from the Civil War to the civil rights movement as he leads up to the 2008 election of President Barack Obama.
'Oxford Atlas of the World, 18th Edition,' by Oxford University Press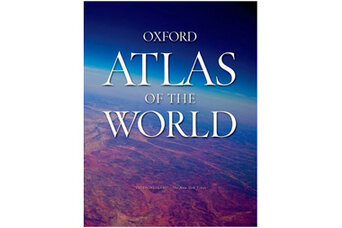 Open to any page in the maps section of the Oxford Atlas of the World, 18th Edition (Oxford University Press, 448 pp., $85.95) and be prepared to be amazed by the three-dimensional feel created by colorful depictions of various regions of the world. This updated edition of the highly regarded Oxford Atlas also includes new census information, dozens of city maps, and information on topics such as the climate, industry, standards of living, agriculture, and population of the nations of the world, in addition to global information on topics like migration and world conflicts, all accompanied by helpful graphs and other charts. Another highlight: the amazing satellite images of Earth that start off many of the chapters.
'The Bush Legacy: Their Story in Photographs,' by David Elliot Cohen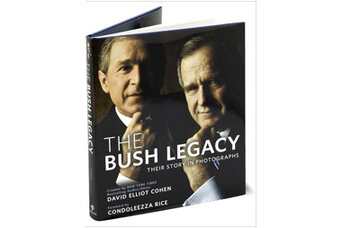 The Bush Legacy: Their Story in Photographs (Sterling, 224 pp., $24.95) by David Elliot Cohen includes a foreword by Condoleeza Rice. The 230 photos collected here show former US Presidents George W. Bush and George H.W. Bush at some key moments – including both highs and lows – of their careers. George Bush Sr. is seen accepting the 1988 Republican nomination and also debating Geraldine Ferraro, while George W. Bush is seen both addressing Congress following the 9/11 attacks and flying over the Hurricane Katrina devastation. There are also more intimate pictures like George Bush Sr. and his wife Barbara in bed in Maine surrounded by their grandchildren. A text section includes transcripts of key speeches by both men.
'The New Atlas of World History: Global Events at a Glance,' by John Haywood
Relying on 55 colorful maps and 48 timelines, British scholar John Haywood has organized The New Atlas of World History: Global Events at a Glance (Princeton University Press, $49.50, 252 pp.) to tell the story of world history from the Ice Age up to 2010 at a glance. Each section is accompanied by text that explains what was going on in the world that year as well as colorful timelines that organize events into themes like arts and architecture and religion and philosophy. A glossary at the end supplies thumbnail profiles of "Peoples, Nations and Cultures," as well as reference maps and suggestions for additional reading.
'The White House: The President's Home in Photographs and History,' by Vicki Goldberg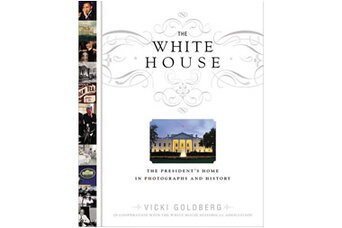 The White House: The President's Home in Photographs and History by photography critic Vicki Goldberg ( Hachette Book Group, 230 pp., $35) takes on the history of America's most famous residency by organizing it into topics like "Presidents' Families" and "White House News, Media, and Image." Photos include a somber picture of JFK's casket inside the house; a photo of former president Woodrow Wilson holding his infant granddaughter; and former first lady Betty Ford dancing on the table in the Cabinet Room.
'National Geographic History Book: An Interactive Journey,' by Marcus Cowper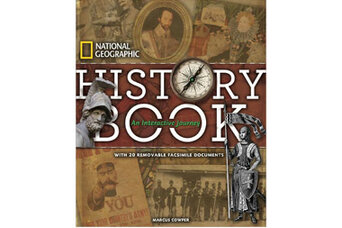 National Geographic History Book: An Interactive Journey by Marcus Cowper (National Geographic Society, 184 pp., $40) has been fittingly described as a "scrapbook of the human family." Using text, photos, and reproductions of important primary text documents, this interactive history book takes readers from the first humans to space stations and on through to the planet's current global warming and economic woes. Among the reproduced documents – most of which are designed to be pulled out and examined – are copies of the issue of Variety that proclaimed the 1929 stock market crash and a memo sent in March 1989 from Tim Berners-Lee in which he discusses his idea for creating the World Wide Web.