1."The Son of Neptune," by Rick Riordan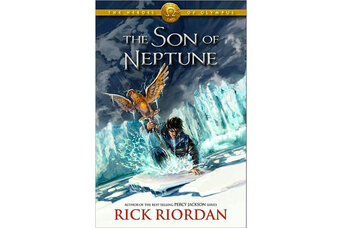 In Rick Riordan's The Son of Neptune, Percy Jackson is back. After months in a goddess-induced coma, he's wound up at Camp Jupiter, the "other" camp for demigods in "The Son of Neptune" – with his sword, Riptide, but without his memory. Mother Nature, Gaea, is in a very bad mood, and the monsters Percy kills just won't stay dead.
The first book in Riordan's new "The Heroes of Olympus" series, "The Lost Hero," was a letdown for the 9-year-old "Lightning Thief" fan in my life. Happily, "The Son of Neptune" marks a welcome return to form. The humor and cleverness from the first series are back, as is Riordan's trademark blending of myth and modern life. The book's high point is a showdown with the Amazons, whose secret headquarters are based at a certain online behemoth in Seattle. And Percy's companions, Hazel and Frank, are incredibly appealing.
"Wonderstruck," by Brian Selznick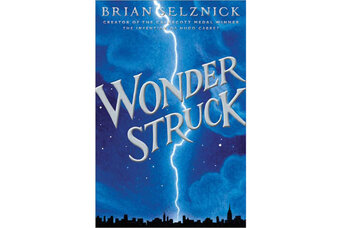 In Wonderstruck, Brian Selznick's engrossing follow-up to his Caldecott-winning "The Invention of Hugo Cabret" (the film adaptation of which, directed by Martin Scorsese, hits theaters this December), two hearing-impaired 12-year-olds, 50 years apart, run away from home to New York. In 1977, after his mother is killed in a car crash, Ben Wilson leaves Minnesota to find clues to his father's identity. In 1927 New Jersey, a desperately unhappy Rose keeps a scrapbook of her favorite film star.
Continuing the form he pioneered in "Hugo Cabret," Selznick tells Rose's story as a silent film that unfolds in haunting pencil drawings. As Ben, who recently lost his hearing in a lightning strike, struggles to navigate New York, which unfolds to him "noiselessly, like a scary movie with the sound turned off," he is drawn to the American Museum of Natural History. It takes several hundred pages for the two children's stories to fold together, but they do so in an emotionally fulfilling way. (Sharp-eyed readers will catch homages to the ultimate running-away-to-a-museum-story, E.L. Konigsburg's Newbery-winning classic "From the Mixed-Up Files of Mrs. Basil E. Frankweiler.")
"The Mark of the Golden Dragon," by L.A. Meyer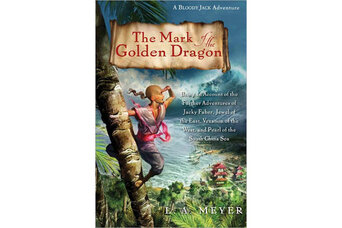 The Mark of the Golden Dragon, by L.A. Meyer, takes readers – and protagonist Jacky Faber – back to the sea. Jacky has come a long way since the London street urchin disguised herself as a cabin boy aboard the Dolphin. She's spied for England, dived for sunken treasure, been tried as a traitor, kidnapped by pirates, and, most shockingly of all, attended boarding school in Boston.
In this, her ninth adventure in the "Bloody Jack" series, Jacky – shaved head, tattoos and all – is back in the captain's cabin of her ship, the Lorelei Lee, after neatly obtaining pardons for herself and her crew by forging the signature of Captain Bligh (yes, that Captain Bligh). Best of all, she's been reunited with her beloved Jaimy.
But as Meyer's fans know, a peaceful state of affairs never lasts long, and a sudden typhoon soon sends Jacky and young friend Ravi plunging into the deep. Meyer takes delight in having Jacky rub up against famous figures (Dolley Madison was a classmate, no less), and Jacky finds herself curtseying to King George and dining with Lord Byron. The poem that drives the second half of the plot, though, is Alfred Noyes's "The Highwayman." "Golden Dragon" ends on a dark note that will test even its heroine's "habit of bobbing back up from various troubles" – but Meyer will have a mutiny on his hands if it marks the end of the "Bloody Jack" adventures.
"Secrets at Sea," by Richard Peck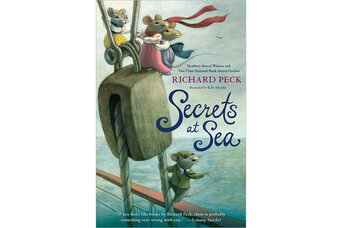 Helena Cranston has never longed for the sea. In fact, she detests water to the tips of her ladylike whiskers. Newbery winner and National Book Award finalist Richard Peck brings more than a hint of whimsy to his charming Secrets at Sea, a "Borrowers"- like "Upstairs, Downstairs" tale in which the downstairs folk are mice.
But in a plot twist out of Edith Wharton's "The Buccaneers," the wealthy Cranstons are traveling to England so that older sister Olive can have her chance at a debut. Old Aunt Fannie scried in her crystal ball (an aggie marble) and said that the sea voyage is the only hope for a better future for boy-crazy Beatrice, out-of-control Lamont, and Louisa.
Once at sea, the downstairs Cranstons attract the attention of the Duchess of Cheddar Gorge, while the upstairs Cranstons just attract attention. Can the mice help their hapless, social-climbing humans before the ship reaches England? "Secrets at Sea" doesn't have the depth of Peck's "Grandma Dowdel" stories, but it's a beguiling, humorous tale that appealed to my rodent-loving son.
One quibble: Having worn a succession of beloved pet rats (they prefer to travel on shoulders, like parrots), I can say with certainty that one is always aware when there is a rodent secreted on one's person.