1.Hugh Jackman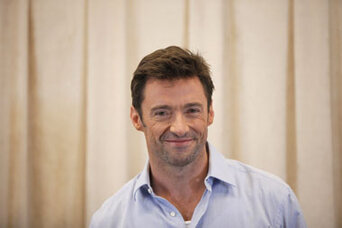 The "X-Men" star and Broadway leading man wrote, "Yes!!! There will come a time when you get over Penny dumping you at the bus stop. In fact you will see her in a couple of yrs and wonder why you cried every time you heard the Lionel Richie song 'Penny Lover'... your nature is to be hard on your self... to push yourself... be careful of this... it can veer you off track faster than anything."
Lucas Cruikshank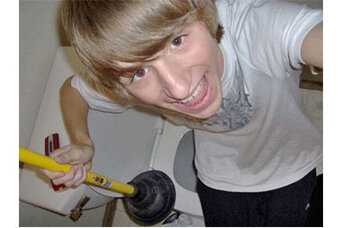 Cruikshank, who created the character Fred Figglehorn for his YouTube videos and had the character picked up by Nickelodeon, wrote, "Since being 16 was just last year, could you pass this letter on to me at 13?... The whole awkwardness thing is unfortunately going to stay with you for quite some time, but a dude that goes by the name of Michael Cera is about to hit the movie scene, which means that girls are going to start to find the whole 'I lack social skills and can count how many friends I have on one hand' thing attractive."
Aasif Mandvi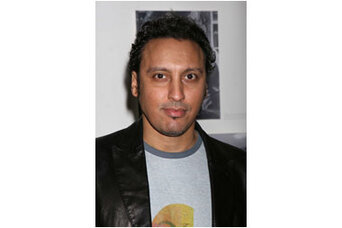 The "Daily Show" correspondent wrote, "You have just moved from the U.K. to the U.S. and I know that you're lost, you feel foreign, you feel like an outsider, but guess what. It is that very foreignness, that outsiderness, that feeling of being 'other' that is your power... try to get better grades and go to a better university. You won't, but hey, at least I told you."
Stephen King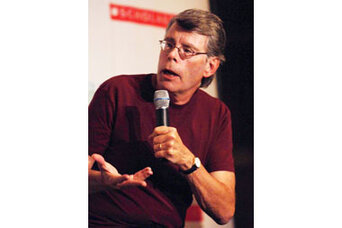 "It's simple, really," wrote the best-selling author. "Just five words: stay away from recreational drugs. You've got a lot of talent, and you're going to make lots of people happy with your stories, but – unfortunate but true – you are also a junkie waiting to happen."
Beverly D'Angelo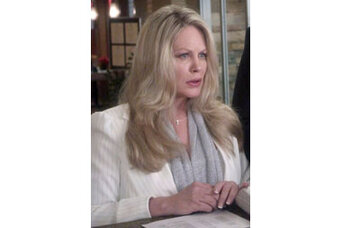 The actress who appeared in the National Lampoon Vacation series with Chevy Chase and "American History X" wrote, "You say, at age 16 [in your diary], that you want '... gardenia tree walls, the music of angels or nothing at all' – although you are assuredly under the influence of that LSD you seem to love so much, this is still an EXCELLENT CHOICE... six months from now, you will leave those cornfields and flat horizon for a world inconceivable to you at this moment."
James Woods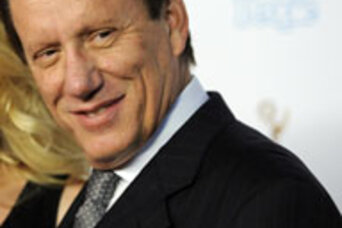 The "Once Upon a Time in America" and "Nixon" actor wrote, "Call someone in your family every day of your life. You may think it is tedious to do so, but a time will come when you would give your life to make that call one more time.... cherish the dead you once loved so carelessly. They still live in your heart."
Garth Brooks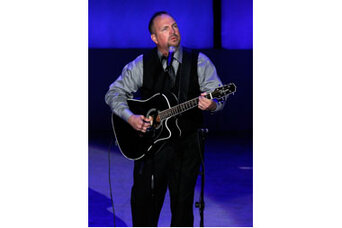 "You have no idea how much what you say to a young girl will shape how she feels about yourself," the country star wrote. "Please choose your words carefully, this is most important. 'Why is this so important?' you ask, well, God has a tremendous sense of humor, pard... and He just may give you all girls as a parent."
Gillian Anderson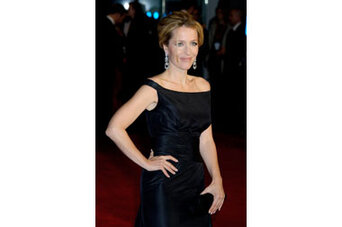 "You are completely and utterly self obsessed," wrote the "X-Files" star. "If you spent a quarter of your time thinking about others instead of how much you hate your thighs, your level of contentment and self worth would expand exponentially.... I love you, I believe in you, and I look forward to respecting you."
J.K. Rowling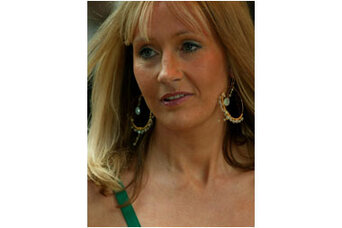 The Harry Potter author wrote, "Bright red, baggy dungarees from Miss Selfridge will be a bad idea, even in 1983.... Avoid bass players. All of them.... One last thing. One day, you will not only meet Morrissey, but he will know who you are. I KNOW!"
Dustin Lance Black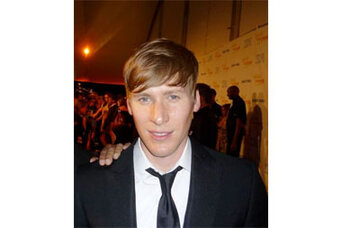 The Oscar-winning screenwriter of "Milk" wrote, "Your old school's entire student body will pack into the gymnasium to give you a standing ovation for having won an Academy Award for a gay liberation film.... and that 'Health and Human Sexuality' teacher who condemns gay people, he still works there, but on this day he'll walk into that jam-packed, love-filled auditorium, shake your hand and finally offer you the respect you deserve."