10."Nightshade" by Andrea Cremer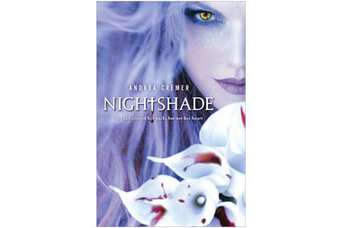 Nightshade (Penguin Group, 528 pp.), the first book in Cremer's "Nightshade" series, introduces Calla, a member of a shape-shifting wolf pack who – as the alpha female – is promised to the tribe's alpha male. Calla's life gets turned upside down when she saves the life of a human boy and starts questioning her role in the tribe.
"Before I Fall," by Lauren Oliver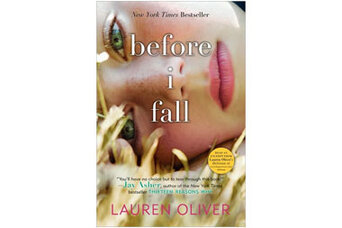 Popular girl Samantha gets seven chances to relive the last day of her life in Before I Fall (HarperCollins, 470 pp.), Lauren Oliver's novel about realizing the consequences of the smallest of acts.
"Paranormalcy," by Kiersten White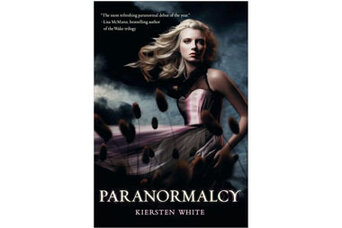 In Kiersten White's Paranormalcy (HarperCollins,335 pp.), a 16-year-old named Evie works for the International Paranormal Containment Agency keeping paranormal beings under control while longing for a real life. Then she meets a shapeshifter who tells her about the normal world – as well as some truths she may not want to hear.
"Angel: A Maximum Ride Novel," by James Patterson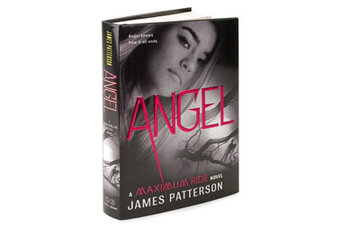 In Angel (Little, Brown Young Readers, 291 pp.) the seventh book in Patterson's "Maximum Ride" series, the heroine Max must work with her friends, including loyal Dylan, and Fang, the boy who left them all, against evil scientists and a cult who are bent on taking over the world.
"Matched," by Ally Condie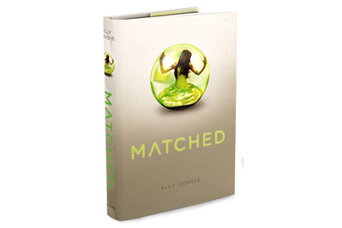 Matched (Penguin Young Readers Group, 369 pp.), the first book in Condie's "Matched" trilogy, the novel tells the story of Cassia, who lives in a world where a Society pairs people with someone they are told is their soulmate. But after Cassia sees Ky Markham's face flicker briefly on her screen – after another boy's has already appeared – and she and Ky begin to fall in love, she comes to doubt the Society she's always trusted.
"The Iron King," by Julie Kagawa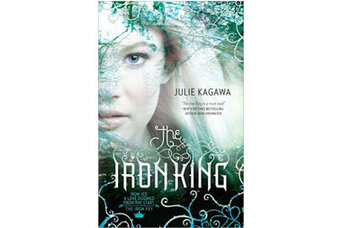 The Iron King (Harlequin, 368 pp.), the first book in Kagawa's "Iron Fey" series, follows Meghan Chase, as she discovers that she's the daughter of a fairy king and gets swept up in a strange war.
"I Am Number Four," by Pittacus Lore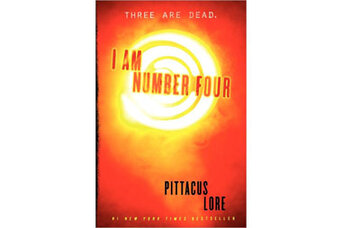 I Am Number Four, the first in Pittacus Lore's "Lorien Legacies" series, was adapted for the big screen last February and tells the story of John Smith, the fourth in a family of nine alien children who are being hunted by the evil Mogadorians. John realizes he's next when the Mogadorians kill his three older siblings.
"Crescendo" by Becca Fitzpatrick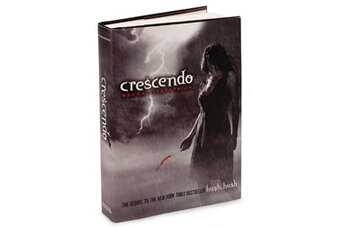 In Crescendo (Simon & Schuster Books For Young Readers, 427 pp.), the second book in Becca Fitzpatrick's "Hush Hush Saga," main character Nora Grey works through challenges in her relationship with her guardian angel Patch even as she struggles to learn the truth behind her father's mysterious death.
"Mockingjay" by Suzanne Collins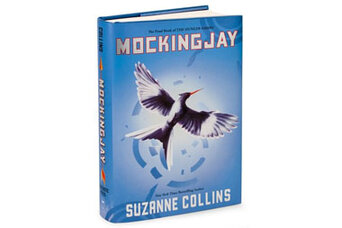 Mockingjay (Scholastic, 390 pp.), the third and final book in Suzanne Collins' phenomenally popular "Hunger Games" trilogy (the first installment of which will come to the big screen next year), finds heroine Katniss Everdeen and those she loves facing off against the evil Capitol.
"Clockwork Angel," by Cassandra Clare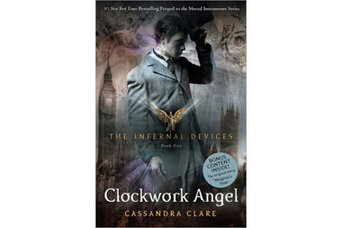 Clockwork Angel (Margaret K. McElderry Books, 512 pp.), the story of a 16-year-old in Victorian London who discovers that she can battle demons, is a prequel to Clare's "Mortal Instruments" series and the first in the "Infernal Devices" trilogy. "Clockwork Angel" received the most votes from enthusiastic teen readers and is the No. 1 book in the 2011 Teen Read Week contest.