1."The Witches," by Roald Dahl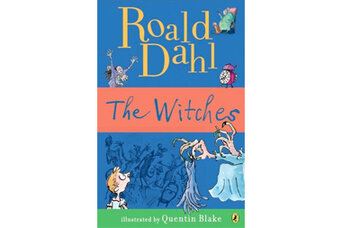 The story by "Charlie and the Chocolate Factory" author Roald Dahl about a boy who discovers witches are real was banned by some libraries in England because of perceived misogyny. The reason? Dahl says that witches can only be women. "I do not wish to speak badly about women," the author writes. "Most women are lovely. But the fact remains that all witches are women. There is no such thing as a male witch. On the other hand, a ghoul is always a male... both are dangerous. But neither of them is half as dangerous as a REAL WITCH."
"To Kill a Mockingbird," by Harper Lee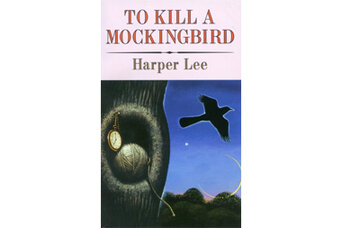 The story of a Southern family that confronts racism in their town may seem like an inspirational tale that's appropriate for everyone, but it was banned by one school in Minnesota for inappropriate language, seen when the heroine Scout swears, and by a school in Texas because it "conflicted with the values of the community."
The "Harry Potter" series, by J.K. Rowling
Some see J.K. Rowling's "Harry Potter" books as wonderful stories that teach that love is the most powerful magic of all and that it's always right to stand up for your friends. Others, however, see a series marred by a depiction of sorcery and witchcraft that are inappropriate for Christian readers. The "Harry Potter" series was banned by, among others, a Catholic school in Massachusetts.
"Twelfth Night," by William Shakespeare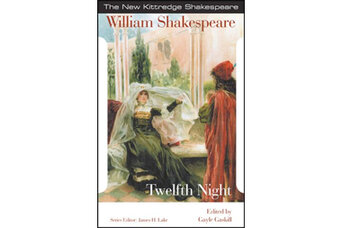 The classic play about a girl who washes ashore after a shipwreck and disguises herself as a boy was banned in a New Hampshire school system by a rule titled "prohibition of alternative lifestyle instruction," which means that teachers in the district are forbidden from discussing homosexuality in the classroom. The plotline in which Viola, dressed as a boy, falls in love with Duke Orsino was deemed inappropriate.
"Gone with the Wind," by Margaret Mitchell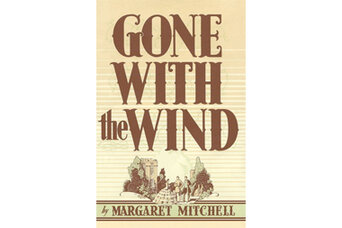 The Civil War epic which is often cited as one of the most beloved novels of all time was banned by a California school district for the book's portrayal of slaves in the antebellum South and for the immoral behavior of its heroine, Scarlett O'Hara.
"Little Red Riding Hood," by Charles Perrault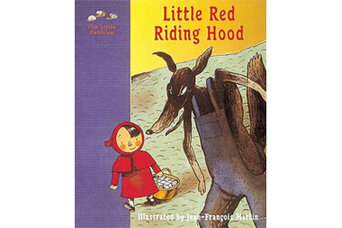 The fairy tale of a little girl who is led astray by a wolf while on the way to her grandmother's house was banned by two California school districts because one of the refreshments for her grandmother that Little Red Riding Hood carried in her basket was wine.
"James and the Giant Peach," by Roald Dahl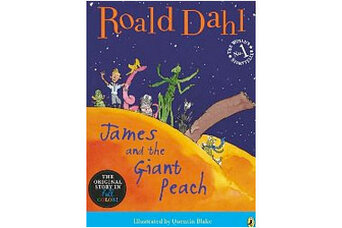 Roald Dahl's story of a boy who leaves home to travel on a giant fruit with several insects was banned because it contains magical elements and references to drugs and alcohol.
The "Where's Waldo?" series by Martin Hanford
Martin Hanford's children's book series – which invites readers to hunt for Waldo, the man in a red-and white-striped shirt, wherever he may go – met with controversy in schools when readers objected to some of the characters in depicted in crowds, including a topless woman on a beach.
"The Adventures of Tom Sawyer," by Mark Twain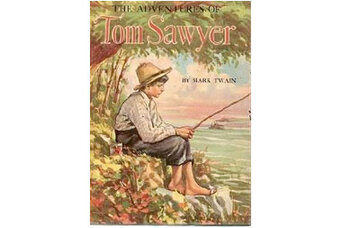 That other Twain novel about Huck Finn has faced a raftload of controversy ever since the day it was first published. But "The Adventures of Tom Sawyer" was also banned when librarians said they found Mr. Sawyer to be a "questionable" protagonist in terms of his moral character.
"Sylvester and the Magic Pebble," by William Steig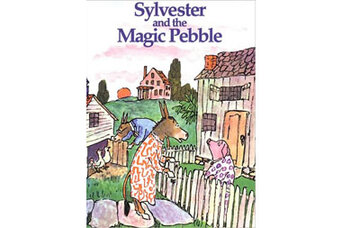 William Steig's children's story about a donkey who gets into mishaps because of a magic pebble he found may seem pretty harmless. But it faced trouble because the book's illustrations of animals in clothes include images of pigs dressed as policemen.
"Harriet the Spy," by Louise Fitzhugh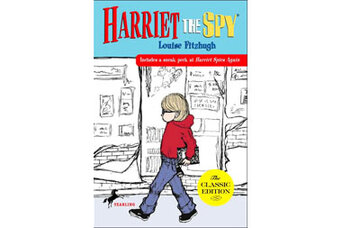 Louise Fitzhugh's well-loved tale of a girl who spies on her friends and has to face the consequences was banned because it set a bad example for children, supposedly encouraging them to spy, lie, and swear.
"The Wonderful Wizard of Oz," by L. Frank Baum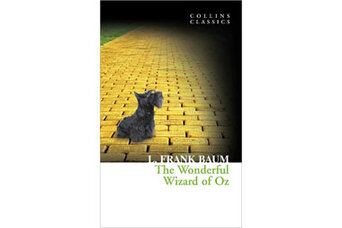 Frank L. Baum's classic story about a girl and her friends traveling through the mystical land of Oz came under fire for its perceived socialist values, but it was also banned because it described witches as good – as in Glinda, the Good Witch of the South.
The dictionary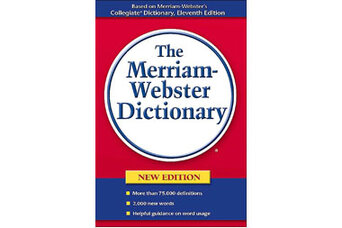 The dictionary as banned book – really? Yes. The dictionary has been banned from libraries because it includes sexual definitions.
"Grimm's Fairy Tales," by Jacob Ludwig Karl Grimm and Wilhelm Karl Grimm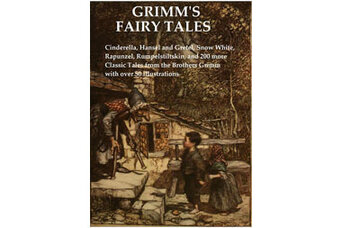 At first glance, banning fairy tales may seem absurd. But on closer inspection, parental concern is less surprising. In these versions of "Grimm's Fairy Tales" Snow White almost gets killed by a corset and Cinderella's stepsisters cut off parts of their own feet.
"A Light in the Attic," by Shel Silverstein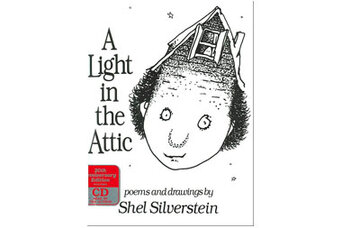 Shel Silverstein's book of poems – considered a classic by many readers – has been banned because in the eyes of other readers it promotes violence and disrespect.
"A Wrinkle in Time," by Madeline L'Engle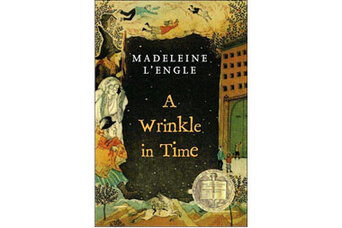 Madeline L'Engle's Newbery Medal-winning story of Meg and Charles Murry, a sister and brother who go to find their father with their friend Calvin, was banned because some parents thought the story's face-off between good and evil reflected badly on religion.
"Brown Bear, Brown Bear, What Do You See," by Bill Martin Jr.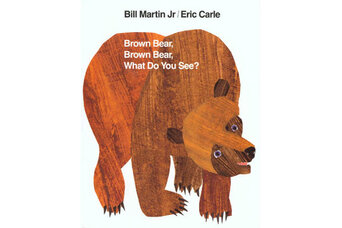 The classic children's book was banned by the State Board of Education in Texas in 2010 due to a simple mistake. A board member mixed up Martin with another author named Bill Martin who had written a book for adults titled "Ethical Marxism: The Categorical Imperative of Liberation."
"The Grapes of Wrath," by John Steinbeck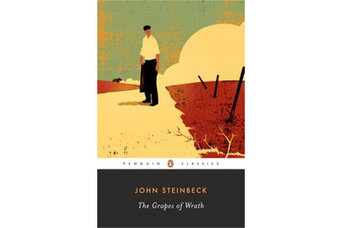 Steinbeck's novel was banned soon after its release in various areas, including Kansas, for indecent content. "Wrath" was also banned in Kern County, Calif., one of the areas depicted in the novel, for libelous content, when one county board member found the portraits of some (fictional) Kern County residents in Steinbeck's book to be none too flattering.
'The Diary of A Young Girl' by Anne Frank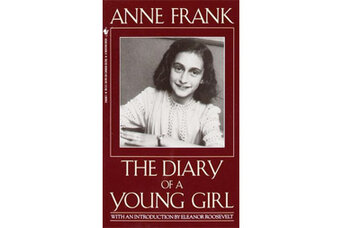 The diary of a young girl who was killed in the Holocaust ran afoul of a Virginia school district in 2010 due to sexual content after schools began using the unedited version of the diary. When Anne's father Otto Frank first published the diary, he removed some passages, but they were later reinstated for the definitive edition published for the 50th anniversary. The Virginia school district eventually decided to use the earlier, edited diary in its classrooms. However, an Alabama school board did attempt to challenge the book in 1983 because, according to the board's records, it was "a real downer."
'Bridge to Terabithia,' by Katherine Paterson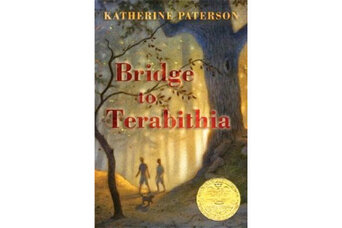 Paterson's book about two children who pretend to visit a fantasy country has been banned by various schools for offensive language (the main character, a boy named Jess, occasionally uses what some view as the Lord's name in vain) and the themes of mortality in the book, which includes the sudden death of a main character.