1."Harry Potter" pet names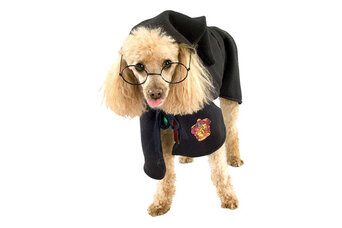 That's right, people have started naming their pets after J.K. Rowling's characters. There are the more conventional names, like Harry, Ron, and Hermione, but there are also more eccentric options. Rather than Fido or Spot, your next door neighbor's new dog is now more likely to be named Honeydukes, Nymphadora, Bellatrix, Padfoot, or Nearly Headless Nick.
Muggle Quidditch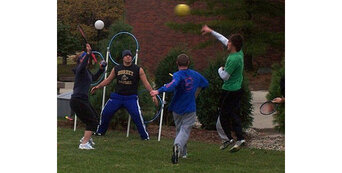 This wizarding sport has found a lasting place in the Muggle world, despite our lack of flying broomsticks. Quidditch here is played like a combination of rugby, soccer, and football, with players running around carrying broomsticks. It's being played in elementary schools, high schools, and even by community teams, but so far it's been most successful at colleges. The International Quidditch Association, the governing body for Muggle Quidditch, was founded at Middlebury College in 2007, and has hosted an IQA World Cup for the past three years. Middlebury College and Tufts University currently have the top two teams, with Middlebury College reigning as the undefeated world champions.
"Harry Potter" recipes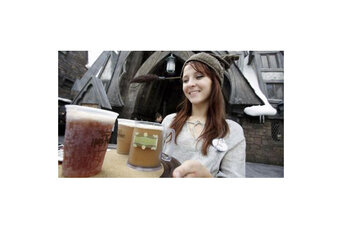 J.K. Rowling creates many different foods in her books, ranging from the ever popular Butterbeer to Rock Cakes and Chocolate Frogs. It was no surprise when "Potter" fans began whipping up their own recipes for Rowling's imaginative concoctions. Michigan Live has a created a list of some of the better recipes. The Butterbeer recipe, basically a tricked-out cream soda, looks particularly delightful.
"Harry Potter"-themed weddings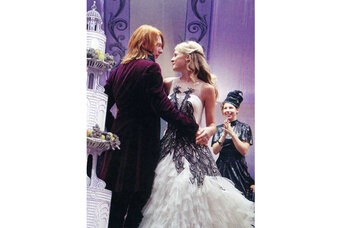 I don't think anyone expected this one. It sounds like a recipe for cheesy disaster, but the "Potter"-themed weddings that have shown up on the Internet so far have actually been quite lovely. The bride and groom don't usually dress up, but the "Harry Potter" spirit can be infused throughout all parts of the wedding. These weddings feature Hogwarts acceptance letter-style invitations, short "Hogwart's Express" train rides to the ceremony location, wands as wedding favors, "Harry Potter"-themed food and drinks (including Butterbeer, of course), and wedding receptions in Great Hall-esque locations.
The Wizarding World of Harry Potter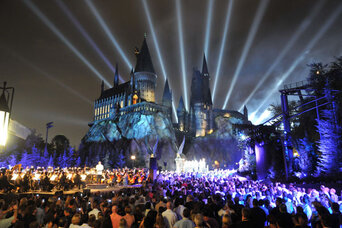 This theme park in the Universal Studios park in Orlando, Florida, is as close to Hogwarts as any of us will ever get. The park features a true-to-the-boo recreation of Hogsmeade village, complete with an Owl Post office, a Three Broomsticks pub serving Butterbeer and other wizarding foods, a Honeydukes sweets shop, and various gift shops. There are also two roller coasters – one dragon and one hippogriff-themed – and inside a replica of Hogwarts itself there is a ride called "Harry Potter and the Forbidden Journey." This ride takes park visitors through a recreation of various scenes from the books and movies and is said to be truly magical.
So even if there are no more new "Potter"-related releases from J.K. Rowling herself (or least, not outside Pottermore), "Potter" fans seem to be having no trouble incorporating the wizarding world into their lives and keeping the spirit of the "Potter" magic alive and well.