1.HARDCOVER FICTION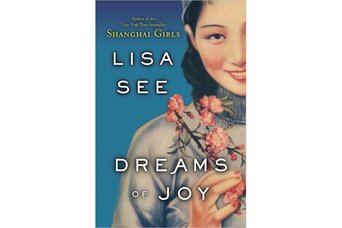 1. The Paris Wife, by Paula McLain, Ballantine,
2. Caleb's Crossing, by Geraldine Brooks, Viking
3. The Snowman, by Jo Nesbø, Knopf
4. Dreams of Joy, by Lisa See, Random House
5. The Tiger's Wife, by Tea Obreht, Random House
6. The Girl Who Kicked the Hornet's Nest, by Stieg Larsson, Knopf
7. The Land of Painted Caves, by Jean M. Auel, Crown
8. She Walks in Beauty, by Caroline Kennedy (Ed.), Hyperion
9. Dead Reckoning, by Charlaine Harris, Ace
10. Doc, by Mary Doria Russell, Random House
11. Sixkill, by Robert B. Parker, Putnam
12. The Sixth Man, by David Baldacci, Grand Central
13. Buried Prey, by John Sandford, Putnam
14. Bloodmoney, by David Ignatius, Norton
15. The Fifth Witness, by Michael Connelly, Little Brown
*Published Thursday, June 9, 2011 (for the sales week ended Sunday, June 5, 2011). Based on reporting from many hundreds of independent bookstores across the United States. For information on more titles, please visit IndieBound.org
HARDCOVER NONFICTION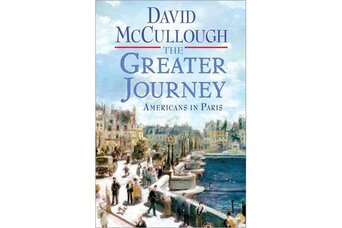 1. In the Garden of Beasts, by Erik Larson, Crown
2. The Greater Journey, by David McCullough, S&S
3. Bossypants, by Tina Fey, Reagan Arthur Books
4. Unbroken, by Laura Hillenbrand, Random House
5. Lies That Chelsea Handler Told Me, by Chelsea Handler, Grand Central
6. The Social Animal, by David Brooks, Random House
7. Incognito: The Secret Lives of the Brain, by David Eagleman, Pantheon
8. Seal Team Six, by Howard E. Wasdin, Stephen Templin, St. Martin's
9. Does the Noise in My Head Bother You?, by Steven Tyler, Ecco
10. Area 51, by Annie Jacobsen, Little Brown
11. On China, by Henry Kissinger, Penguin Press
12. Blood, Bones & Butter, by Gabrielle Hamilton, Random House
13. Go the F**k to Sleep, by Adam Mansbach, Ricardo Cortes (Illus.), Akashic
14. The Dukan Diet, by Pierre Dukan, Crown Archetype
15. Those Guys Have All the Fun, by James Andrew Miller, Tom Shales, Little Brown
ON THE RISE:
26. The Post-American World: Release 2.0., by Fareed Zakaria, Norton
An updated and expanded edition of Zakaria's bestseller on the United States in the 21st century.
PAPERBACK FICTION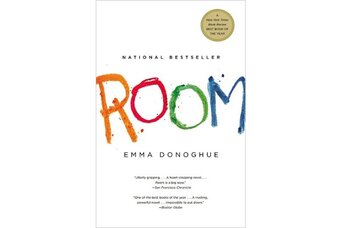 1. The Help, by Kathryn Stockett, Berkley
2. A Visit From the Goon Squad, by Jennifer Egan, Anchor
3. Room, by Emma Donoghue, Back Bay
4. Cutting for Stone, by Abraham Verghese, Vintage
5. Water for Elephants, by Sara Gruen, Algonquin
6. Major Pettigrew's Last Stand, by Helen Simonson, Random House
7. The Postmistress, by Sarah Blake, Berkley
8. Our Kind of Traitor, by John le Carré, Penguin
9. The Art of Racing in the Rain, by Garth Stein, Harper
10. Little Bee, by Chris Cleave, S&S
11. The Imperfectionists, by Tom Rachman, Dial
12. The Passage, by Justin Cronin, Ballantine
13. Island Beneath the Sea, by Isabel Allende, Harper Perennial
14. Matterhorn, by Karl Marlantes, Grove Press
15. Super Sad True Love Story, by Gary Shteyngart, Random House
PAPERBACK NONFICTION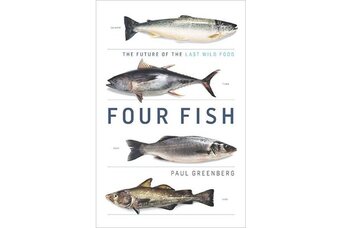 1. The Immortal Life of Henrietta Lacks, by Rebecca Skloot, Broadway
2. Heaven Is for Real, by Todd Burpo, Thomas Nelson
3. Life, by Keith Richards, Back Bay,
4. Born to Run, by Christopher McDougall, Vintage
5. Just Kids, by Patti Smith, Ecco Press
6. Empire of the Summer Moon, by S.C. Gwynne, Scribner
7. F in Exams, by Richard Benson, Chronicle
8. Inside of a Dog, by Alexandra Horowitz, Scribner
9. The Happiness Project, by Gretchen Rubin, Harper
10. Zeitoun, by Dave Eggers, Vintage
11. Medium Raw, by Anthony Bourdain, Ecco
12. The Big Short, by Michael Lewis, Norton
13. War, by Sebastian Junger, Twelve
14. Four Fish: The Future of the Last Wild Food, by Paul Greenberg, Penguin
15. The Tiger, by John Vaillant, Vintage
ON THE RISE:
18. The Disappearing Spoon, by Sam Kean, Back Bay
Kean's highly entertaining and informative history of the Periodic Table.
MASS MARKET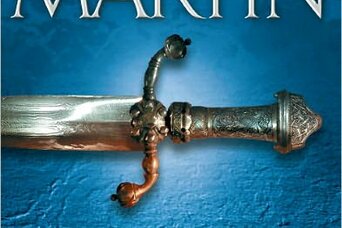 1. A Game of Thrones, by George R.R. Martin, Bantam
2. A Clash of Kings, by George R.R. Martin, Spectra
3. A Storm of Swords, by George R.R. Martin, Spectra
4. A Feast for Crows, by George R.R. Martin, Bantam
5. The Girl With the Dragon Tattoo, by Stieg Larsson, Vintage
6. Worth Dying For, by Lee Child, Dell
7. The Name of the Wind, by Patrick Rothfuss, DAW
8. To Kill a Mockingbird, by Harper Lee, Warner
9. The Catcher in the Rye, by J.D. Salinger, Warner
10. Burn, by Nevada Barr, Minotaur
CHILDREN'S INTEREST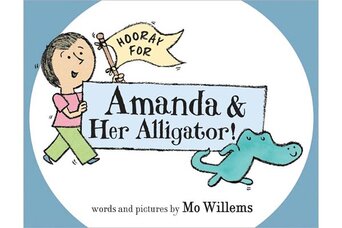 1. The Wimpy Kid Do-It-Yourself Book, by Jeff Kinney, Amulet
2. The Book Thief, by Markus Zusak, Knopf
3. What Happened to Goodbye, by Sarah Dessen, Viking
4. Divergent, by Veronica Roth, Katherine Tegen Books
5. Mr. Popper's Penguins, by Richard Atwater, Florence Atwater, Little Brown
6. The Lost Hero, by Rick Riordan, Hyperion
7. LEGO Harry Potter: Building the Magical World, by DK Publishing
8. I Am Number Four, by Pittacus Lore, Harper
9. The Emerald Atlas, by John Stephens, Knopf
10. Hooray for Amanda & Her Alligator!, by Mo Willems, Balzer & Bray
11. Big Nate Boredom Buster, by Lincoln Peirce, Harper
12. Where the Mountain Meets the Moon, by Grace Lin, Little Brown
13. Along for the Ride, by Sarah Dessen, Speak
14. The Absolutely True Diary of a Part-Time Indian, by Sherman Alexie, Ellen Forney (Illus.), Little Brown
15. Beauty Queens, by Libba Bray, Scholastic
CHILDREN'S ILLUSTRATED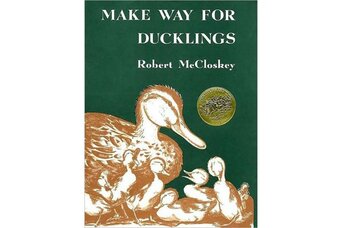 1. Oh, the Places You'll Go!, by Dr. Seuss, Random House
2. Goodnight Moon, by Margaret Wise Brown, Clement Hurd (Illus.), Harper
3. Pat the Bunny, by Dorothy Kunhardt, Golden
4. Press Here, by Herve Tullet, Chronicle
5. The Very Hungry Caterpillar, by Eric Carle, Putnam
6. A Sick Day for Amos McGee, by Philip Christian Stead, Erin E. Stead (Illus.), Roaring Brook
7. Happy Hippo, Angry Duck, by Sandra Boynton, Little Simon
8. Fancy Nancy: Stellar Stargazer!, by Jane O'Connor, Robin Preiss Glasser (Illus.), Harper
9. Where the Wild Things Are, by Maurice Sendak, Harper
10. Good Night, Gorilla, by Peggy Rathmann, Putnam
11. Goodnight, Goodnight, Construction Site, by Sherri Duskey Rinker, Tom Lichtenheld (Illus.), Chronicle
12. Ladybug Girl and the Bug Squad, by David Soman, Jacky Davis, Dial
13. Brown Bear, Brown Bear, What Do You See?, by Bill Martin, Eric Carle (Illus.), Holt
14. Me... Jane, by Patrick McDonnell, Little Brown
15. Make Way for Ducklings, by Robert McCloskey, Puffin
CHILDREN'S FICTION SERIES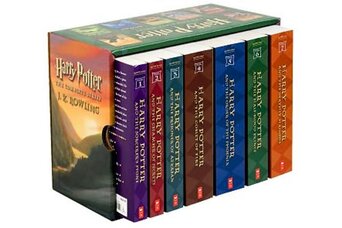 1. The Hunger Games (hardcover and paperback), by Suzanne Collins, Scholastic
2. The Kane Chronicles (hardcover), by Rick Riordan, Hyperion
3. Magic Tree House (hardcover and paperback), by Mary Pope Osborne, Sal Murdocca (Illus.), Random House
4. Secrets of the Immortal Nicholas Flamel (hardcover and paperback), by Michael Scott, Delacorte
5. Percy Jackson and the Olympians (hardcover and paperback), by Rick Riordan, Miramax
6. Harry Potter (hardcover and paperback), by J.K. Rowling, Scholastic/Arthur A. Levine Books
7. Ivy & Bean (hardcover and paperback), by Annie Barrows, Sophie Blackall (Illus.), Chronicle
8. Diary of a Wimpy Kid (hardcover), by Jeff Kinney, Amulet
9. The Ranger's Apprentice (hardcover and paperback), by John Flanagan, Puffin
10. Alex Rider Adventures (hardcover and paperback), by Anthony Horowitz, Puffin