1.The Dirty Life, by Kristin Kimball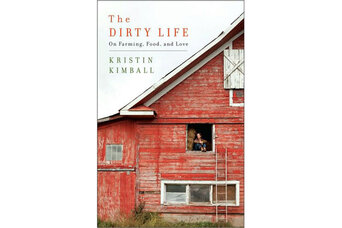 "The Dirty Life: On Farming, Food, and Love" by Kristin Kimball is the story of a city girl who falls in love with a farmer and later falls in love with the farm. It's a year in the life of a couple attempting to make at as modern-day farmers. Charming, but not too charming, hip, but not to hip, this is basically a straight-up back-to-the-land story. (CSMonitor review 12/21/10)
At Least in the City Someone Would Hear Me Scream, by Wade Rouse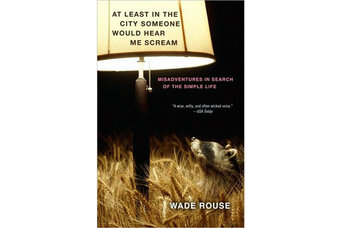 "At Least in the City Someone Would Hear Me Scream" by Wade Rouse is what would have happened if Carrie Bradshaw from "Sex and the City" had been a gay man who decided to give up city living and move with his partner to the middle-of-nowhere Michigan. This book is hilarious, riotously funny, catty, and an absolute delight.
Goat Song, by Brad Kessler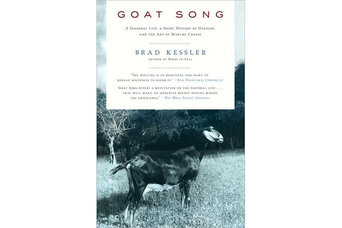 "Goat Song: A Seasonal Life, A Short History of Herding, and the Art of Making Cheese" by Brad Kessler is the book that gets written when a real writer chronicles his experience of absconding from the city to live on a goat farm in rural Vermont. "Goat Song" is far more than a memoir about a guy learning to make goat cheese. A la Anne Fadiman, Kessler uses his own experience as a gateway to talk about language and culture and, in this case, the pastoral roots of both. It's a multilayered, smart, erudite, and incredibly well written book.
Farm City, by Novella Carpenter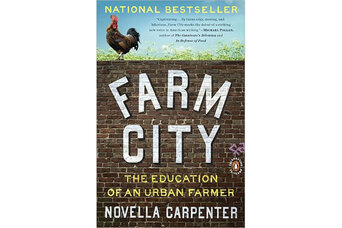 "Farm City: The Education of an Urban Farmer" by Novella Carpenter is a slight variation on the theme. Carpenter decides there is no way she's leaving the city, but is determined to farm. She clears an enormous lot behind her house in industrial Oakland and sets to work growing vegetables and keeping her pigs from running out onto the interstate. This book is for the DIYer in you. It's idealistic, contemporary, and absolutely insane. (CSMonitor review, 6/20/09)
The Bucolic Plague, by Josh Kilmer Purcell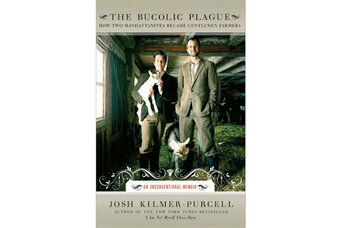 The subtitle of Josh Kilmer Purcell's "The Bucolic Plague: How Two Manhattanites Became Gentlemen Farmers" says it all. Determined to do it with style, grace, and humor, Josh and his partner set upon a crumbling upstate New York estate. Armistead Maupin said it perfectly: "He makes you laugh until you care." This book is utterly fabulous.