1.Book purses and wallets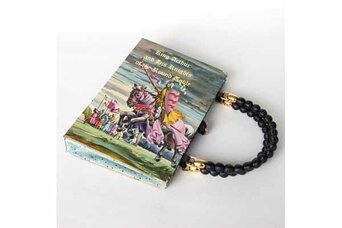 1. Make a literary fashion statement. You can literally wear your literary preferences with these book purses and wallets, made from vintage books. Natalie Portman recently appeared at the New York premiere of Black Swan carrying a purse made from a copy of Vladmir Nabokov's "Lolita," designed by French designer Olympia Le-Tan. Get your bookworm her favorite title – "Pride and Prejudice" is a perennial favorite – from Rebound Designs.
Book birdhouses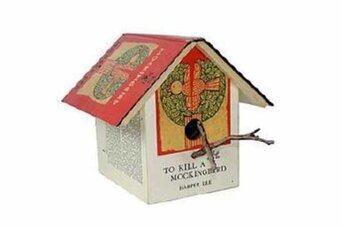 2. Bring literature to the birds. When artist Dave Vissat was making a birdhouse for his mom and ran out of wood, he repurposed an old book for the roof. The idea took off and Mr. Vissat, a creative director for a Pittsburgh ad agency, started building hundreds of these one-of-a-kind birdhouses – for indoor use only. He scavenges flea markets and libraries for books, scans and prints the covers and passages from the book, then affixes it to the outside of the birdhouses. Get a mockingbird birdhouse for your favorite reading robin at Uncommon Goods.
J.D. Salinger rejection letter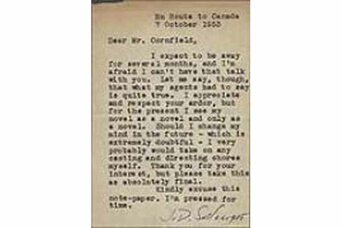 3. For the aspiring novelist, a rejection to frame. For $22,500, you can buy the rejection letter J.D. Salinger wrote to aspiring movie director Hubert Cornfield informing him that the author was not interested in seeing his work "The Catcher in the Rye" filmed. "I appreciate and respect your ardor, but for the present I see my novel as a novel and only as a novel," Salinger wrote. "Should I change my mind in the future – which is extremely doubtful – I very probably would take on any casting and directing chores myself."
Banned books jewelry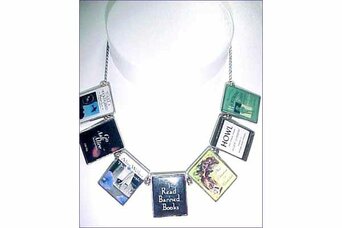 4. Don't just read banned books – wear them! Jeweler Carolyn Forsman sells "I Read Banned Books" necklaces, bracelets, and brooches for the politically-active bibliophiles on your list. The jewelry is made of transparent stretch elastic strung with glass tiles featuring titles like "Huck Finn," "To Kill A Mockingbird," "Color Purple," "Howl," "Alice in Wonderland," "Go Ask Alice," and "Annie on My Mind." Get one for your librarian and your ninth-grader's English teacher at Carolynforsman.com.
Buy a gift that makes a donation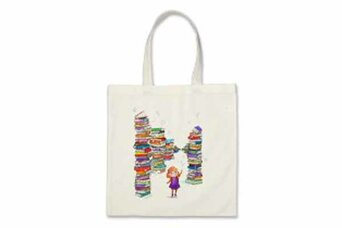 5. Give a gift from the Book Wish Foundation and everyone gets something. The organization helps needy readers around the world with donations of glasses, books, school supplies, even libraries. Buy a book-themed mug, shirt, tote bag, or magnet – each designed by artists around the world – not only do you get a beautiful and unique gift, but you've made a donation to help bring literacy and literature to refugees, internally displaced people, the homeless, and the desperately poor around the world. Find out more and buy a gift at Book Wish and Zazzle.