CHILDREN'S FICTION SERIES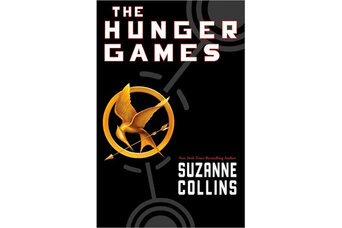 1. The Hunger Games (hardcover and paperback), by Suzanne Collins, Scholastic
2. Magic Tree House (hardcover and paperback), by Mary Pope Osborne, Sal Murdocca (Illus.), Random House
3. Diary of a Wimpy Kid (hardcover), by Jeff Kinney, Amulet
4. Percy Jackson and the Olympians (hardcover and paperback), by Rick Riordan, Miramax
5. Ivy & Bean (hardcover and paperback), by Sophie Blackall, Chronicle
New in Series: Ivy and Bean Doomed to Dance
6. Pretty Little Liars (hardcover and paperback), by Sara Shepard, Harper
7. Harry Potter (hardcover and paperback), by J.K. Rowling, Scholastic/Arthur A. Levine Books
8. The 39 Clues (hardcover), by Margaret Peterson Haddix, et. al, Scholastic
9. Twilight (hardcover and paperback), by Stephenie Meyer, Little Brown
10. The Ranger's Apprentice (hardcover and paperback), by John Flanagan, Puffin
CHILDREN'S ILLUSTRATED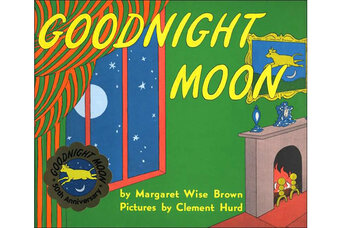 1. Goodnight Moon, by Margaret Wise Brown, Clement Hurd (Illus.), Harper
2. It's a Book, by Lane Smith, Roaring Brook
3. The Odious Ogre, by Norton Juster, Jules Feiffer (Illus.), Michael Di Capua Books
4. Children Make Terrible Pets, by Peter Brown, Little Brown
5. The Very Hungry Caterpillar, by Eric Carle, Putnam
6. My Mommy Hung the Moon: A Love Story, by Jamie Lee Curtis, Laura Cornell (Illus.), Harper
7. Good Night, Gorilla, by Peggy Rathmann, Putnam
8. Pat the Bunny, by Dorothy Kunhardt, Golden
9. How Rocket Learned to Read, by Tad Hills, Schwartz & Wade
10. Heads, by Matthew Van Fleet, S&S
11. Zen Ghosts, by Jon J Muth, Scholastic
12. Star Wars: A Scanimation Book, by Rufus Butler Seder, Workman
13. Late for School, by Steve Martin, C.F. Payne (Illus.), Grand Central
14. City Dog, Country Frog, by Mo Willems, Jon J Muth (Illus.), Hyperion
15. Where the Wild Things Are, by Maurice Sendak, Harper
CHILDREN'S INTEREST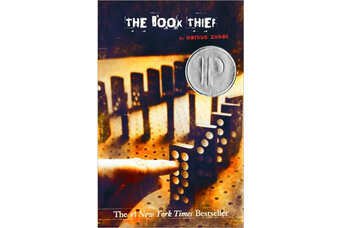 1. The Book Thief, by Markus Zusak, Knopf
2. The Adventures of Ook and Gluk, Kung-Fu Cavemen From the Future, by Dav Pilkey, Blue Sky
3. Clockwork Angel, by Cassandra Clare, Margaret K. McElderry Books
4. Savvy, by Ingrid Law, Puffin
5. Lego Star Wars: The Visual Dictionary, by Simon Beecroft, DK Publishing
6. The Wimpy Kid Movie Diary, by Jeff Kinney, Amulet
7. Beezus and Ramona, by Beverly Cleary, Tracy Dockray (Illus.), Harper
8. The Absolutely True Diary of a Part-Time Indian, by Sherman Alexie, Ellen Forney (Illus.), Little Brown
9. Scumble, by Ingrid Law, Dial
10. This Book Is Not Good for You, by Pseudonymous Bosch, Little Brown
11. The Maze Runner, by James Dashner, Delacorte
12. The Phantom Tollbooth, by Norton Juster, Jules Feiffer (Illus.), Yearling
13. Potato Chip Science, by A. Kurzweil, Workman
14. The Giver, by Lois Lowry, Laurel-Leaf
15. Three Cups of Tea: One Man's Journey to Change the World... One Child at a Time, by Greg Mortenson, David Oliver Relin, Puffin
MASS MARKET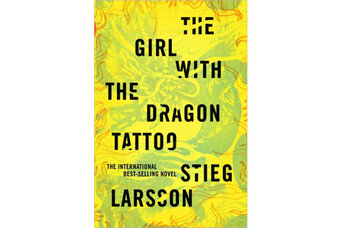 1. The Girl With the Dragon Tattoo, by Stieg Larsson, Vintage
2. The Girl Who Played With Fire, by Stieg Larsson, Vintage
3. To Kill a Mockingbird, by Harper Lee, Warner
4. True Blue, by David Baldacci, Vision
5. The Professional, by Robert B. Parker, Berkley
6. The Catcher in the Rye, by J.D. Salinger, Warner
7. Nine Dragons, by Michael Connelly, Vision
8. The Pillars of the Earth, by Ken Follett, Signet
9. The Scarpetta Factor, by Patricia Cornwell, Berkley
10. Ford County: Stories, by John Grisham, Dell
TRADE PAPERBACK NONFICTION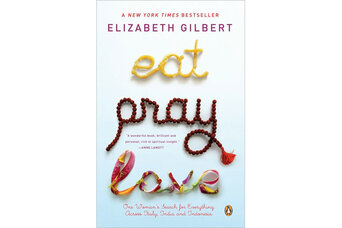 1. Eat, Pray, Love, by Elizabeth Gilbert, Penguin
2. Where Men Win Glory, by Jon Krakauer, Anchor
3. Zeitoun, by Dave Eggers, Vintage
4. Open, by Andre Agassi, Vintage
5. Three Cups of Tea, by Greg Mortenson, David Oliver Relin, Penguin
6. Mennonite in a Little Black Dress, by Rhoda Janzen, Holt
7. The Old Farmer's Almanac 2011, by Old Farmer's Almanac
8. The Good Soldiers, by David Finkel, Picador
9. Lit, by Mary Karr, Harper Perennial
10. The Big Burn: Teddy Roosevelt and the Fire That Saved America, by Timothy Egan, Mariner
11. Traveling With Pomegranates, by Sue Monk Kidd, Ann Kidd Taylor, Penguin
12. Eating Animals, by Jonathan Safran Foer, Back Bay
13. Half the Sky, by Nicholas D. Kristof, Sheryl WuDunn, Vintage
14. The Glass Castle, by Jeannette Walls, Scribner
15. Food Rules, by Michael Pollan, Penguin
TRADE PAPERBACK FICTION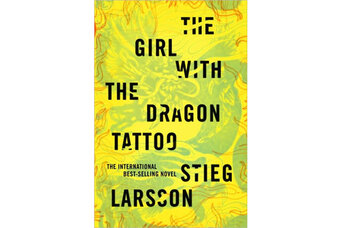 1. The Girl With the Dragon Tattoo, by Stieg Larsson, Vintage
2. The Girl Who Played With Fire, by Stieg Larsson, Vintage
3. Cutting for Stone, by Abraham Verghese, Vintage
4. Little Bee, by Chris Cleave, S&S
5. The Lacuna, by Barbara Kingsolver, Harper Perennial
6. Half Broke Horses, by Jeannette Walls, Scribner
7. Wolf Hall, by Hilary Mantel, Picador
8. A Gate at the Stairs, by Lorrie Moore, Vintage
9. Tinkers, by Paul Harding, Bellevue Literary Press
10. The Art of Racing in the Rain, by Garth Stein, Harper
11. Let the Great World Spin, by Colum McCann, Random House
12. Hotel on the Corner of Bitter and Sweet, by Jamie Ford, Ballantine
13. The Corrections, by Jonathan Franzen, Picador
14. Sarah's Key, by Tatiana De Rosnay, St. Martin's Griffin
15. A Reliable Wife, by Robert Goolrick, Algonquin
ON THE RISE:
19. Juliet, Naked, by Nick Hornby, Riverhead
The engrossing novel by the bestselling author of About a Boy is now available in paperback.
HARDCOVER NONFICTION
1. The Grand Design, by Stephen Hawking, Leonard Mlodinow, Bantam
2. Sh*t My Dad Says, by Justin Halpern, It Books
3. A Journey, by Tony Blair, Knopf
4. True Prep: It's a Whole New Old World, by Lisa Birnbach, Chip Kidd, Knopf
5. The Warmth of Other Suns: The Epic Story of America's Great Migration, by Isabel Wilkerson, Random House
6. The Power, by Rhonda Byrne, Atria
7. Let's Take the Long Way Home, by Gail Caldwell, Random House
8. The Big Short, by Michael Lewis, Norton
9. Women Food and God, by Geneen Roth, Scribner
10. Empire of the Summer Moon, by S.C. Gwynne, Scribner
11. Medium Raw, by Anthony Bourdain, Ecco
12. Bob Dylan in America, by Sean Wilentz, Doubleday
13. Born to Run, by Christopher McDougall, Knopf
14. The Immortal Life of Henrietta Lacks, by Rebecca Skloot, Crown
15. Outliers, by Malcolm Gladwell, Little Brown
ON THE RISE:
23. Third World America, by Arianna Huffington, Crown
Huffington shows what she feels we need to do to stop America from turning into a third world nation.
HARDCOVER FICTION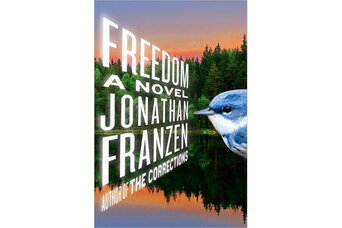 1. Freedom, by Jonathan Franzen, FSG
2. The Girl Who Kicked the Hornet's Nest, by Stieg Larsson, Knopf
3. The Help, by Kathryn Stockett, Amy Einhorn Books/Putnam
4. Zero History, by William Gibson, Putnam
5. Ape House, by Sara Gruen, Spiegel & Grau
6. Star Island, by Carl Hiaasen, Knopf
7. The Thousand Autumns of Jacob de Zoet, by David Mitchell, Random House
8. Three Stations, by Martin Cruz Smith, S&S
9. Super Sad True Love Story, by Gary Shteyngart, Random House
10. The Widower's Tale, by Julia Glass, Pantheon
11. The Red Queen, by Philippa Gregory, Touchstone
12. The Cookbook Collector, by Allegra Goodman, Dial
13. Getting to Happy, by Terry McMillan, Viking
14. The Postcard Killers, by James Patterson, Liza Marklund, Little Brown
15. Body Work, by Sara Paretsky, Putnam